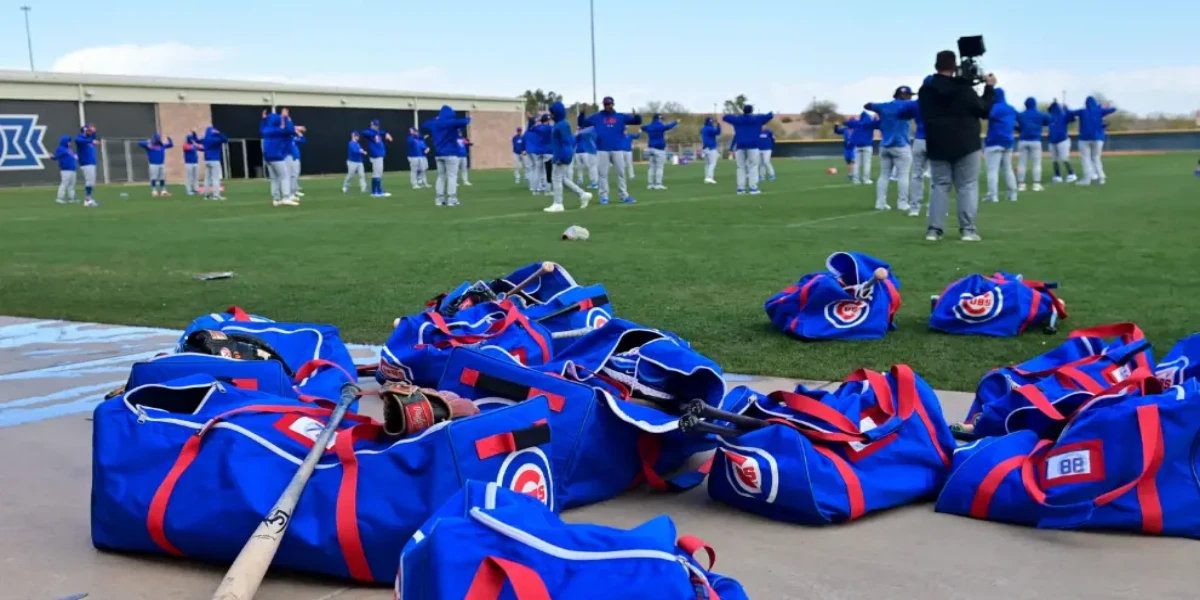 As the Major League Baseball regular season looms, teams use the Spring Training period to hone their skills and prepare for the upcoming challenges. Although these exhibition games do not count towards the standings, they offer an essential platform for player evaluation, team chemistry building, and strategic decision-making.
Player evaluation is a significant benefit of Spring Training games. Teams use these games to evaluate their players' skills, identify their strengths and weaknesses, and determine their training regimen adjustments. Seiya Suzuki showed up to Spring Training bulked up, looking to add power to his bat and keep himself healthy for the long season, although he was scratched from the first Spring Training game due to tightness in his hamstring. Kyle Hendricks is progressing through his throwing program, taking his first bullpen on Friday.
"It's feeling really good these days," Hendricks said to reporters Monday. "I've been picking up the intensity, stepping on it a little more. And yeah, the patterning and the arm action feels great. Really, I don't have to think about it too much anymore. It's a lot more natural. It's more after effect — see where the ball took off, how it felt. And if it was right or not, quick adjustment from there. I feel really happy with where I'm at. All the video I'm seeing on myself, too, we made some good changes mechanically." –Sun Times

Kyle Hendricks
Building team chemistry is another critical element of Spring Training. These early games allow players to build rapport and camaraderie with their teammates, which can translate to better performance on the field during the regular season. Dansby Swanson is stepping up early and is looking to take on a leadership role with the Cubs and set the tone for the team.
"That means playing, and it means playing every day,'' he said. ''I never want to make anything about Atlanta because I'm not there — I'm in Chicago, I'm a Cub — but the one thing that was the expectation there was that you play every day, plain and simple"

"If we want to win, the best players have to play. In order for the best players to play, you have to take care of yourself. In order to take care of yourself, you've got to care and care about your teammates. That same mentality is now going to be brought here. It has to."

– Dansby Swanson via Chicago Sun-Times
Cody Bellinger is looking to gain some confidence back after a rough 2022 season, which seems to be happening as we see a live look at Bellinger taking Lefty Drew Smyly deep in batting practice:
Managers also use Spring Training games to make strategic decisions regarding their team's lineup, batting order, pitching rotation, and defensive alignment. These decisions are crucial in setting the tone for the upcoming regular season. For instance, the Cubs are trying to figure out who will claim the fifth spot in their rotation between Adrian Sampson, Hayden 'The Wizard' Wesneski, Javier Assad, and Caleb Kilian. The hot corner also seems to be up for grabs between newly signed Edwin Rios, Christopher Morel, and Patrick Wisdom. Having depth is never a problem in baseball, and it's a must to play in October.
"You try to look at setting the team up for long-term success and the player up for long-term success. Obviously, roster construction, and option [years], and all those things matter in how the end result plays out. But what I know about winning baseball is it takes more than the 26 guys that break camp. It takes 30,40, 50 guys to have success."

– David Ross to the Sun Times
MLB will also use Spring Training games to test new rules or rule changes. This year, the league is enforcing the pitch clock, shift limits, and the use of bigger bases. Bigger bases will allow Nico Hoerner to swipe a career high this season. Ultimately, this will put added pressure on the pitchers and catchers to keep runners close and not allow runners to advance into scoring position. The pitch clock has already seen its share of infractions getting Padre's Manny Machado on Friday and ending a tight game between the Red Sox and Braves. Additionally, the minors are using the ROBO strike zone, which could be implemented in the MLB in 2024.
Essentially, Spring Training allows each team to put the best team on the field once the season starts with depth in the minor league system in case injuries and/or trades happen throughout the season.