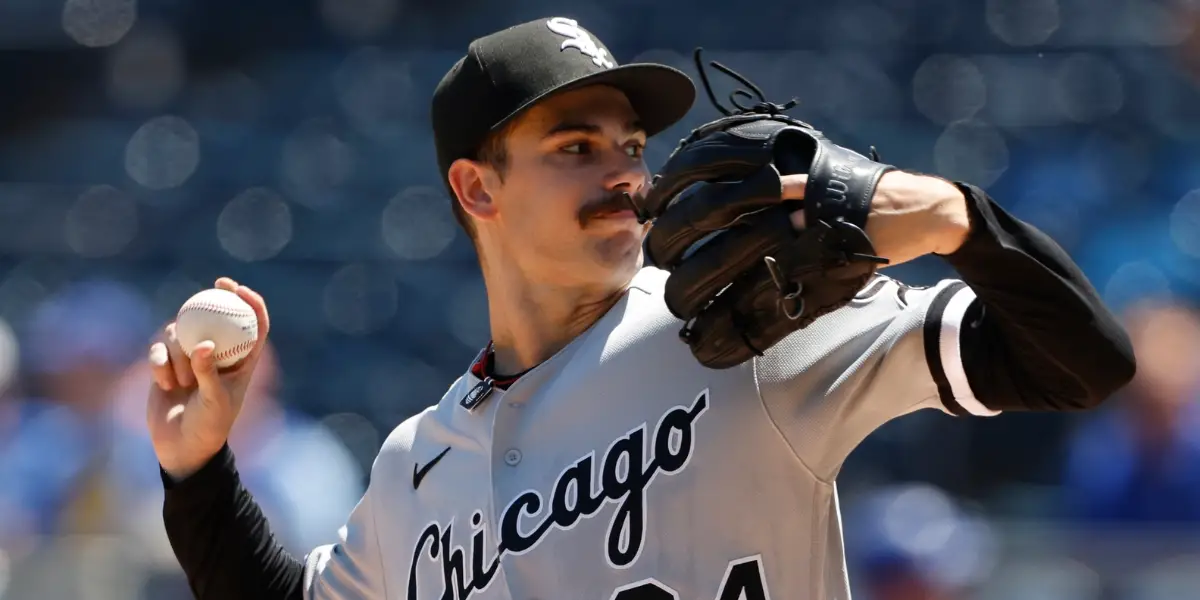 The White Sox have experienced an unexpected amount of rockiness over the last two years, especially for a team that was hoping to have stable success throughout that time period. The stories of this offseason have been years in the making and are a reflection of the current culture of Chicago's south siders. Some of the moves have been significant improvements to the Sox, while others have continued to set them back. So, what five stories have shaped the offseason of the White Sox?
5. White Sox sign Andrew Benintendi
The White Sox and OF Andrew Benintendi agreed to a 5-year, $75 million contract this offseason, an almost necessary move for the team, which has struggled finding outfield pieces for a long time now. Though this feels like a standard signing, it cracks the top five for two reasons:
The first reason this signing is of value is because it feels as though it is a multi-year solution for an outfield that has not been performing at a very high level for quite some time now. Long ago, the White Sox were on the edge of signing superstar Bryce Harper, who instead went to Philadelphia. Since that point, White Sox fans have been begging management for long-term solutions to the three outfield spots. Instead, management essentially waited for Luis Robert and Eloy Jimenez to come up to the majors and have had a carousel of Leury Garcia, Andrew Vaughn, Gavin Sheets, Billy Hamilton, Brain Goodwin, Adam Engel, and A.J. Pollock as a plethora of incomplete solutions. That is way too many names for only a few years of outfield play to have seen stable success out there.
The other reason this signing is a top-five narrative is because this signing is the largest free agent signing in White Sox history. 5-years, $75 million feels like such an average, almost underwhelming contract in today's MLB, where players are signing for decades and hundreds of millions of dollars for other franchises. The fact that this is the largest contract in White Sox history tells someone just about all they need to know about the tendencies of the organization and front office.
4. White Sox part ways with members of the coaching staff, including Menechino, McEwing
Some of the next biggest moves the White Sox made this offseason include an overhaul of the coaching staff. While not every coach was fired, such as pitching coach Ethan Katz staying, key positions, such as hitting coach, formerly Frank Menechino, and base coach, formerly Joe McEwing, have opened up. Blunders at the hands of these coaches, or at least in their area of coaching, have been glaring. For example, hitting numbers have been down almost across the board for the White Sox. Notably, potential stars such as Yoan Moncada and Yasmani Grandal have shown struggles at the plate. There have also been a plethora of base-running errors, such as the MLB's first ever 8-5 triple play, made by the team.
Moving on from these coaches could be an internal move that improves the mechanics and approach by the players and could solve some of the biggest problems this team has faced over the last few years.
3. White Sox sign Mike Clevinger
The 1-year, $8 million contract provides the White Sox with a 5th starter that, albeit recently undergoing a 2nd Tommy John surgery, looks for a fresh start to who has been successful in the past.
More importantly, Clevinger brought a storm of controversy to the team, as he was almost immediately investigated for a domestic violence case from the mother of his child, Olivia Finestead. The case appeared to be a tough blow for the White Sox, but after a few weeks with no news, the league investigation concluded with the announcement that Clevinger will not be suspended, per the MLB. Clevinger reported to Spring Training and still has yet to return to his old form, but as of now, it looks as though he will be pitching for the White Sox.
These allegations sparked a slur of complaints among White Sox and baseball fans, many of whom demanded Clevinger be released before the MLB concluded the investigation. This signing ultimately served as just one more ordeal at the worst time for the organization.
2. White Sox part ways with Tony La Russa, Hire Pedro Grifol
One of the first things to happen to the White Sox organization this offseason was Tony La Russa stepping down. Though not entirely to blame for the team's underperformance, La Russa certainly took his fair share of criticism and made a fair share of mistakes. The White Sox were hoping to find the manager of the future when they let Rick Renteria go following the 2020 season, but instead, they just feel like they have two years lost in an ever-closing window.
Pedro Grifol comes onto the scene as a first-time manager in the MLB. He looks to revamp a team that has many reasons to feel down heading into 2023. A World Series winning coach with the Royals, along with another AL championship, makes Grifol an exciting hire for the White Sox. A new culture could be the difference that puts this boom-or-bust team over the edge.
1. Liam Hendriks Diagnosed with Non-Hodgkins Lymphoma
None of those storylines compare to the significance of the White Sox closer getting diagnosed with cancer earlier this offseason. Not only is Hendriks a dominant pitcher, but he brings an intangible energy to the team and to every game. Obviously, Hendriks' recovery and health is most important compared to wins and stats. Still, the situation begs the question of how this team will respond to such a personal form of adversity. Will they rally behind their fighter and lift themselves to new heights? Or will this kill any fighting spirit within the clubhouse as the White Sox continue their downfall? While the answer remains to be seen, nothing is more important than Hendriks' health, and everyone wishes him the best in his fight.