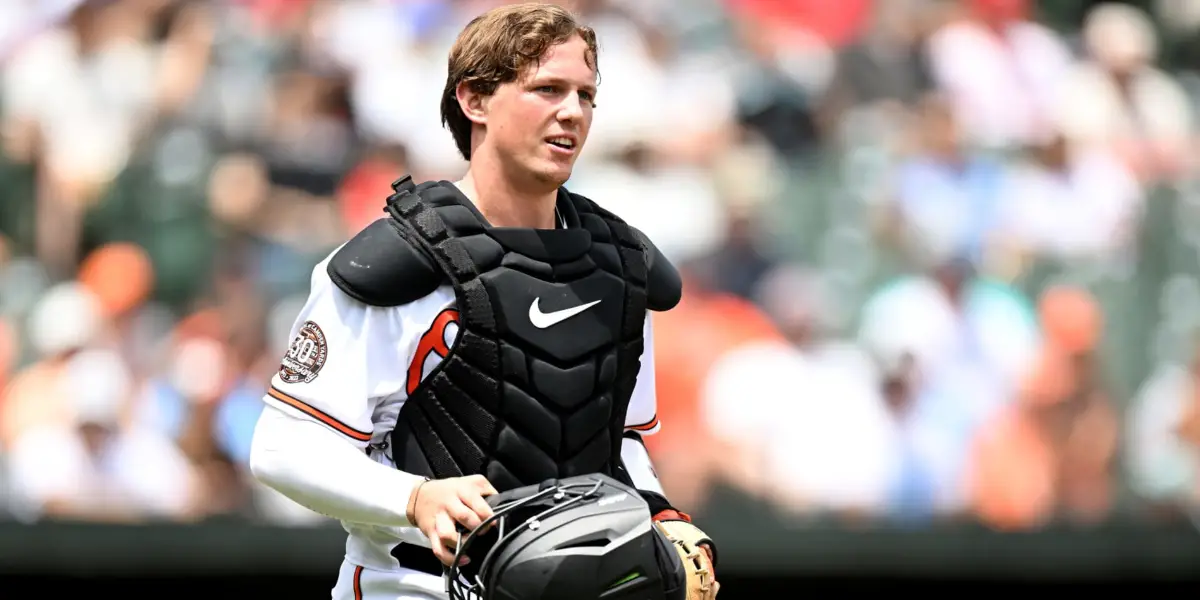 Having an elite player behind the plate can be a massive advantage nowadays. Though only two catchers have won MVP in the last 20 years (Joe Mauer, 2009; Buster Posey, 2012), it's still a criminally underrated position to have. From chiseled veterans to up-and-coming superstars, here's who we think will be the Top 10 catchers in 2023. Let us know your thoughts in the comments!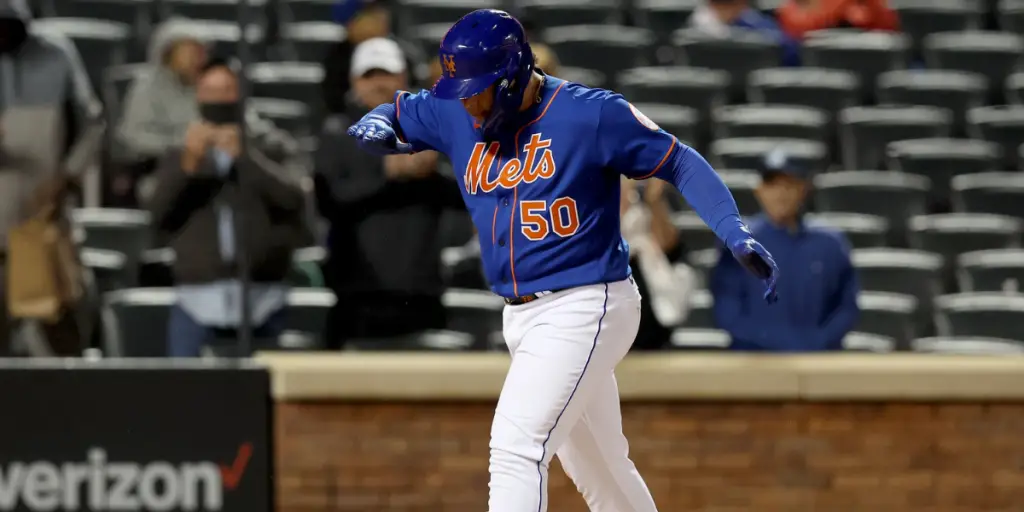 Honorable Mentions:
Francisco Alvarez – New York Mets
21-year-old Francisco Alvarez is the #1 prospect in baseball for a reason. He is the definition of raw talent at the plate. In AAA last year, Alvarez was an absurd 6.3 years younger(!) than the average player and still posted an .825 OPS in 199 plate appearances, with a 17% walk rate. To put that into perspective, AL MVP Aaron Judge, who led all of baseball in walks in 2022, had a 15.9% walk rate. Alvarez has the keys to the catcher position in Queens in 2023, and we expect him to make the most of it.
Tyler Stephenson – Cincinnati Reds
Tyler Stephenson had an injury-riddled 2022, but when he was healthy, boy, was he good. In 50 games (183 plate appearances) in 2022, Stephenson had a .319 batting average and a .854 OPS (120 OPS+). Stephenson doesn't have much pop, but he more than makes up for it with his ability to get on base. A healthy Stephenson very well could be the best hitter in Cincinnati.
Yasmani Grandal – Chicago White Sox
What happened to Yasmani Grandal? In 2021, Grandal was maybe the best catcher in baseball, so how does he not even crack our top 10 for 2023? Here's what happened. Grandal's amazing 2021 season, in which he had a .939 OPS (155 OPS+) and 23 home runs in 375 plate appearances, absolutely fell off in 2022. Last year, Grandal posted an abysmal .570 OPS (67 OPS+) and only five home runs in 376 plate appearances. There's just no way he has that bad of a season again, right? Luckily he's still great behind the dish. We're hoping Grandal can bounce back a bit this year offensively, and so is Chicago.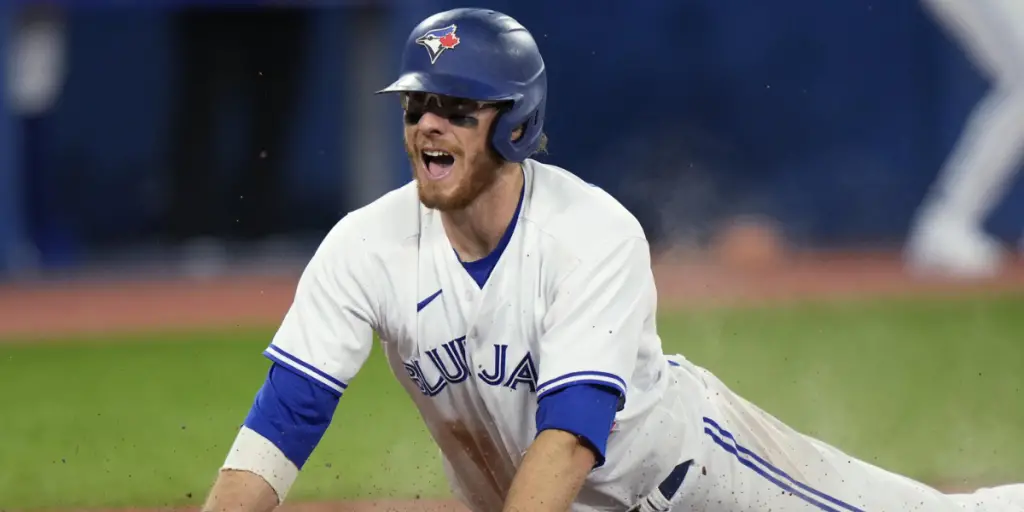 10. Danny Jansen – Toronto Blue Jays
In 2022, Danny Jansen and Alejandro Kirk were the best catcher duo in baseball, and while that may not be the case this year, they're still undeniably top 2. Last year, Jansen had a very solid year at the plate, posting an .855 OPS (141 OPS+) and 15 home runs in 248 plate appearances, easily the best year of his short career so far. Playing the majority of his games behind the plate last year, Jansen was a solid defender. We'll see more of the same in 2023 in that aspect, but expect a leap at the plate.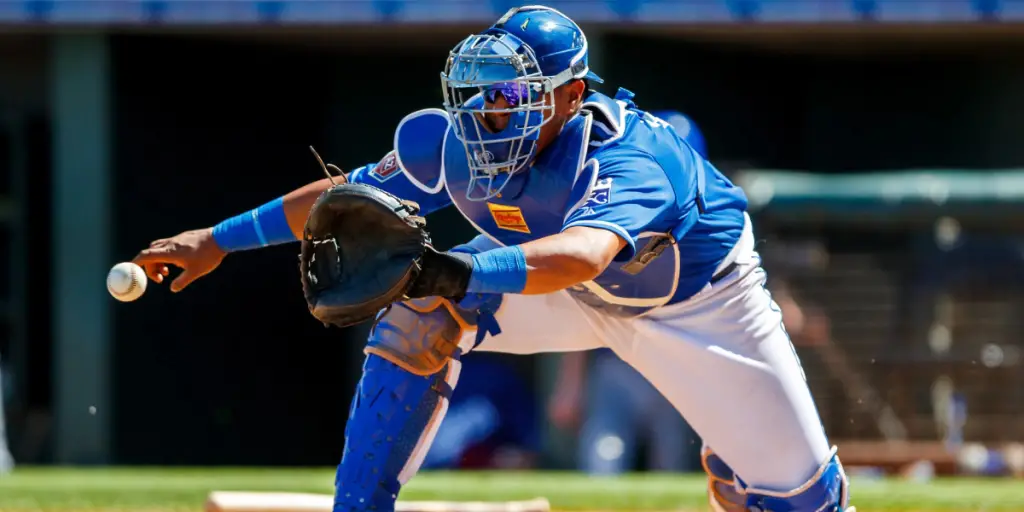 9. Salvador Perez – Kansas City Royals
Salvy had a down season in 2022, yet still had an above average season at the plate statistically, posting a .757 OPS (110 OPS+) and 23 home runs in 473 plate appearances. Perez did miss some time in 2022 due to injury, but 473 plate appearances is still a pretty big sample size, especially compared to his 665 plate appearances in 2021, in which he posted an .859 OPS (129 OPS+) and an insane league-leading 48 home runs. 32-year-old Perez may be regressing, which is sad to see, but still expect nothing less than a good season from the veteran in 2023.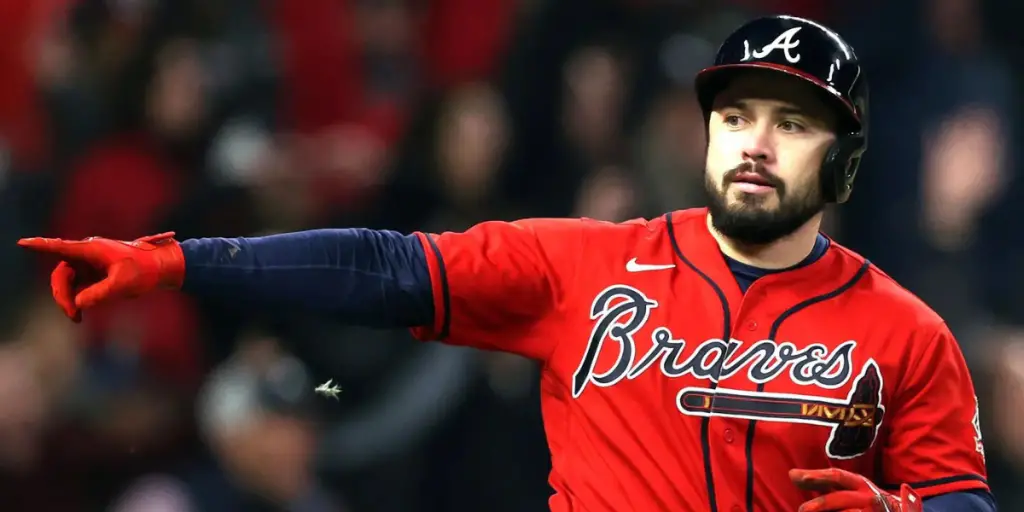 8. Travis d'Arnaud – Atlanta Braves
Travis d'Arnaud had a career resurgence in 2022, posting a .791 OPS (119 OPS+) and 18 home runs in 426 plate appearances while also hitting 25 doubles. These are all career bests for d'Arnaud (excluding the shortened 2020 season). The first time all-star in 2022 will likely be playing DH this year with the addition of former Oakland Athletic Sean Murphy, but that looks like an almost everyday spot. Travis d'Arnaud was a huge piece on the 2021 champion Atlanta Braves, and now that he's even better, expect them to be contenders once again.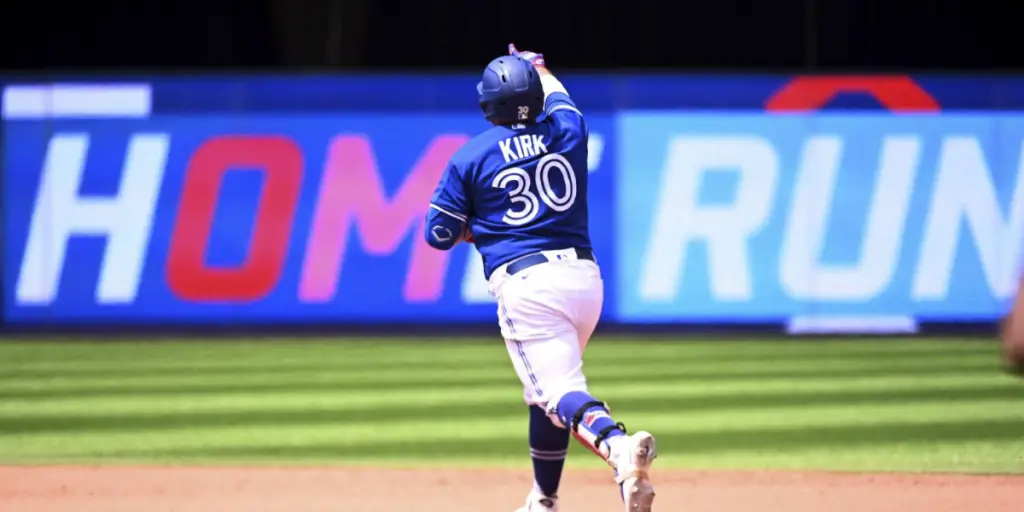 7. Alejandro Kirk – Toronto Blue Jays
Speaking of everyday DHs, Alejandro Kirk. While Kirk may play some days behind the dish, it's looking like DH will be his position going into 2023, and he's a great one. In 2022, Kirk posted a .786 OPS (126 OPS+) and more walks (63) than strikeouts (58), which just goes to show how good he is. The 2022 all-star was a staple of the somewhat underwhelming Blue Jays. We expect Toronto to be better this year, and having a two-headed monster of Alejandro Kirk and Danny Jansen (see above) helps make that happen.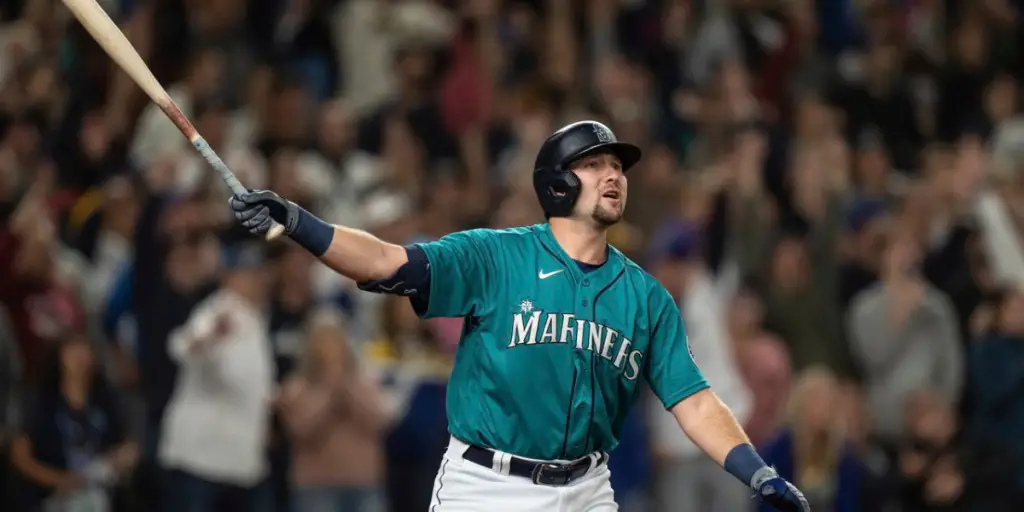 6. Cal Raleigh – Seattle Mariners
Cal Raleigh had a solid 2022, posting a .774 OPS (122 OPS+) and 27 home runs in 415 plate appearances, but we're expecting a huge leap from the 26-year-old in 2023. Seattle is a bonified contender now, and Cal Raleigh is a big reason why. Having his kind of pop behind the plate is a rarity nowadays. Even though most of his pop comes against RHP, the switch hitter has surprisingly even splits, with a .785 OPS vs. RHP and a .734 OPS vs. LHP. Expect big things from Raleigh in 2023.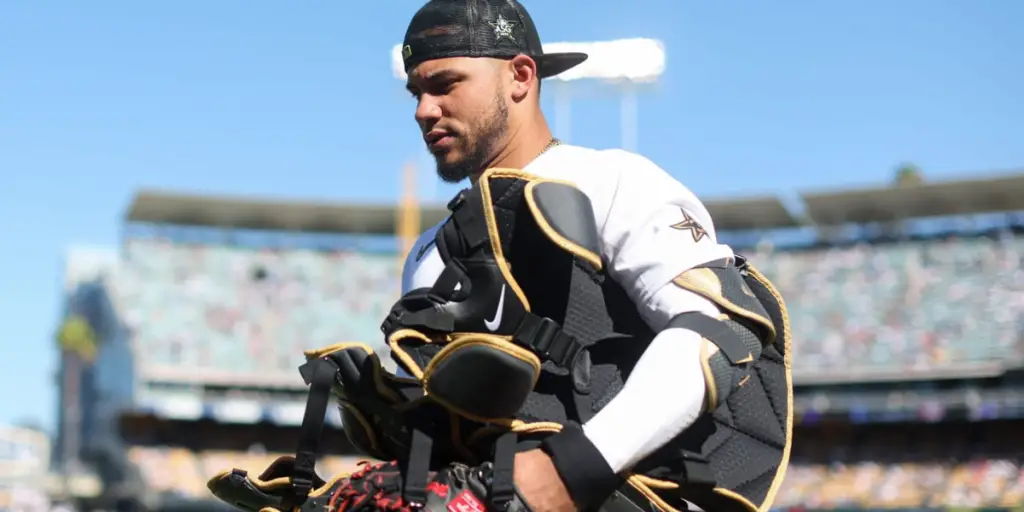 5. Willson Contreras – St. Louis Cardinals
Boy, is it going to look weird seeing Willson Contreras not in a Chicago Cubs uniform. Contreras is the definition of consistent, posting very similar numbers from the start of his career until now, minus one down year in 2018 (94 OPS+), in which he's been elite the entire time. In 2022, Contreras posted an .815 OPS (128 OPS+) and 22 home runs while continuing to be great behind the plate. Replacing Yadier Molina is no small task, and Contreras has some big shoes to fill, but we think Contreras will do just that, and St. Louis will continue to contend.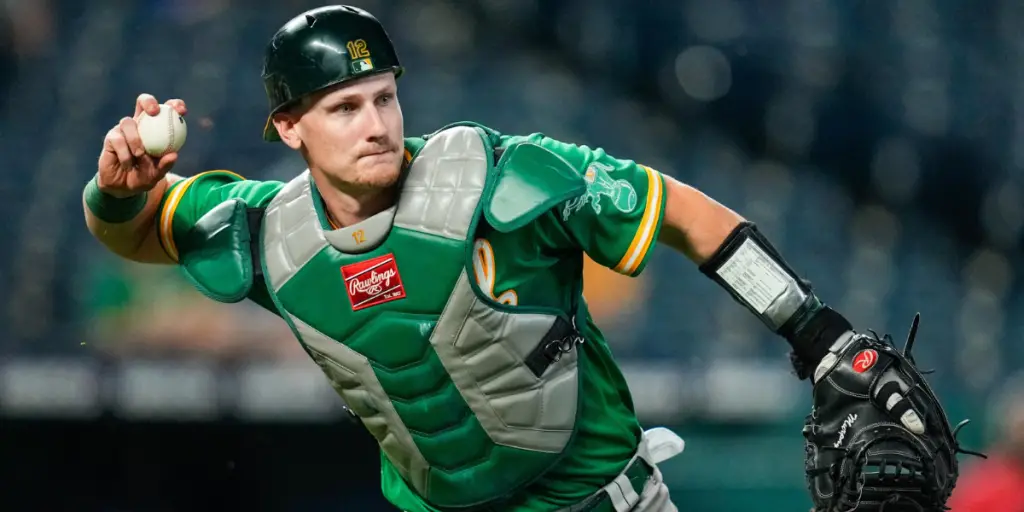 4. Sean Murphy – Atlanta Braves
The newest member of the Atlanta Braves is elite. In 2022, Murphy posted a .759 OPS (120 OPS+) and 18 home runs, to go along with 37(!) doubles, but that's not why he's elite. Murphy is arguably the best defending catcher in baseball. The Braves now have the best catcher duo in baseball, with Murphy and Travis d'Arnaud (see above) at the helm. The addition of Murphy makes this Braves team terrifying, along with players like Ronald Acuna Jr, former A's teammate Matt Olson, and Austin Riley. Murphy is one of the best players on that team. NL, look out.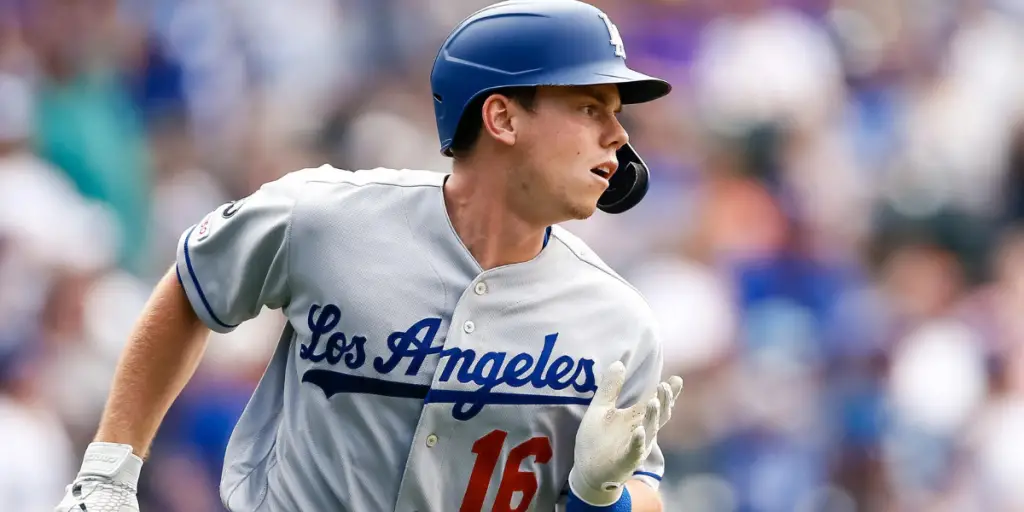 3. Will Smith – Los Angeles Dodgers
The Dodgers keep doing it, they keep finding elite homegrown talent, and Will Smith is a perfect example of that. In 2022, Smith posted an .807 OPS (120 OPS+) and 24 home runs in 578 plate appearances, which was one of the worst seasons of his career. Not a huge sample size, but that's how good this guy is. Smith is a huge reason why the Dodgers were the best team in the NL in 2022, and even though they lost SS Trea Turner in free agency, they're still poised to be one of the best teams in baseball in 2023, with Will Smith being one of their best bats in the middle of the lineup. This team is full of stars like Mookie Betts and Freddie Freeman, and Will Smith is just another addition to that list. Expect an even better year in 2023 from the Dodgers catcher.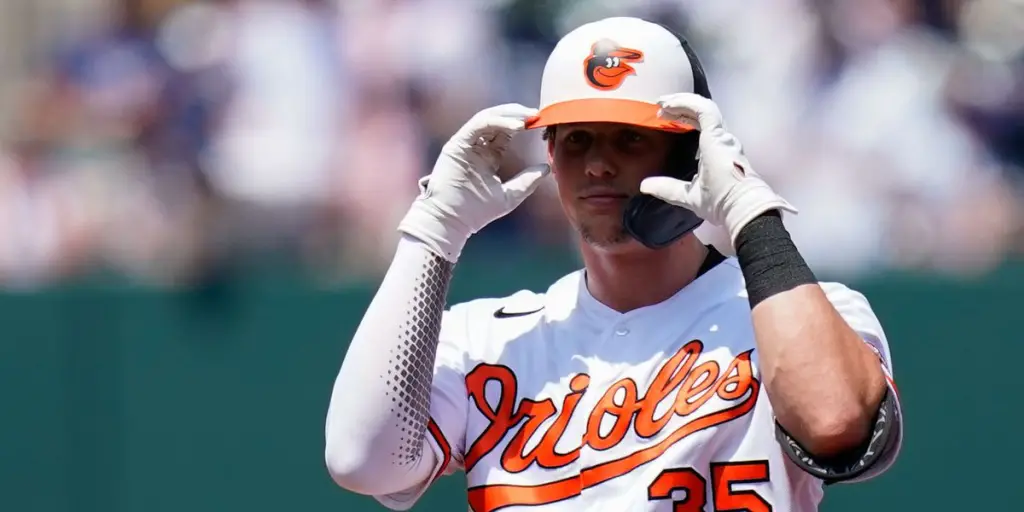 2. Adley Rutschman – Baltimore Orioles
24-year-old Adley Rutschman is a superstar in the making. The 2019 1st overall pick finished 2nd in AL Rookie of the Year voting in 2022 (Julio Rodriguez), posting an .806 OPS (128 OPS+) and 35 doubles along with 13 home runs. Not unlike most of the top catchers on our list, Rutschman is also elite defensively, and it could be argued that he's the best in that aspect. The Orioles are super fun and have one of the brightest futures in baseball, and it starts with this guy. Expect Rutschman to be elite for years to come and most likely become the best catcher in baseball sooner rather than later.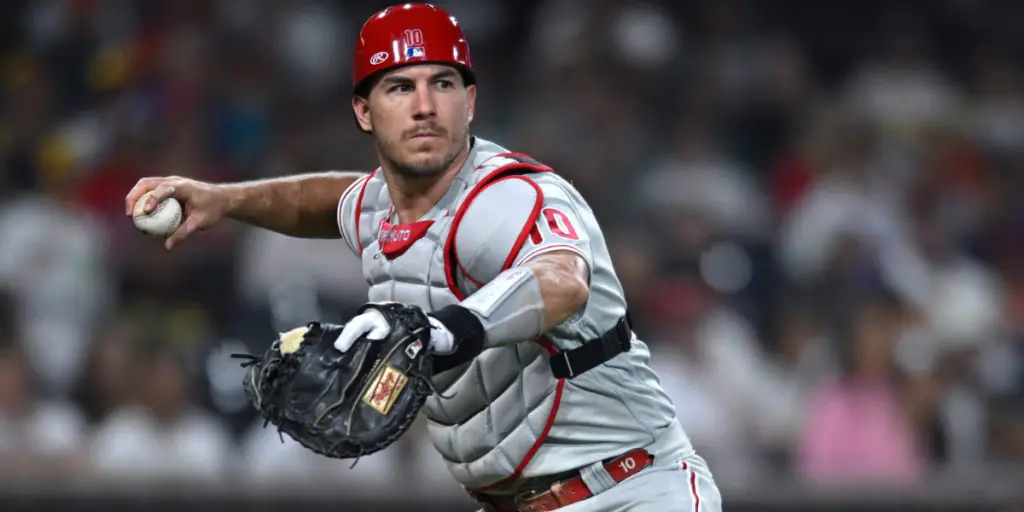 1. J.T. Realmuto – Philadelphia Phillies
How is J.T. Realmuto still this good? At age 32, Realmuto might've just had the best season of his career, posting an .820 OPS (129 OPS+) with 22 home runs in 562 plate appearances, winning the NL Silver Slugger award. Playing almost every day behind the dish for the Phils, Realmuto also won the NL Gold Glove award, solidifying him as the best defender in the NL at the catcher position and arguably in all of baseball. It makes no sense for J.T. Realmuto to still be playing at the elite level he is, but the Phillies sure are glad he is. Realmuto helped lead Philadelphia to their first postseason berth in over a decade (2011) and an NL Pennant to go along with it. Philadelphia looks to repeat as NL champs in 2023, and they're expecting Realmuto to be one of the biggest reasons why, and so are we. Expect more of the same from the "BCIB."