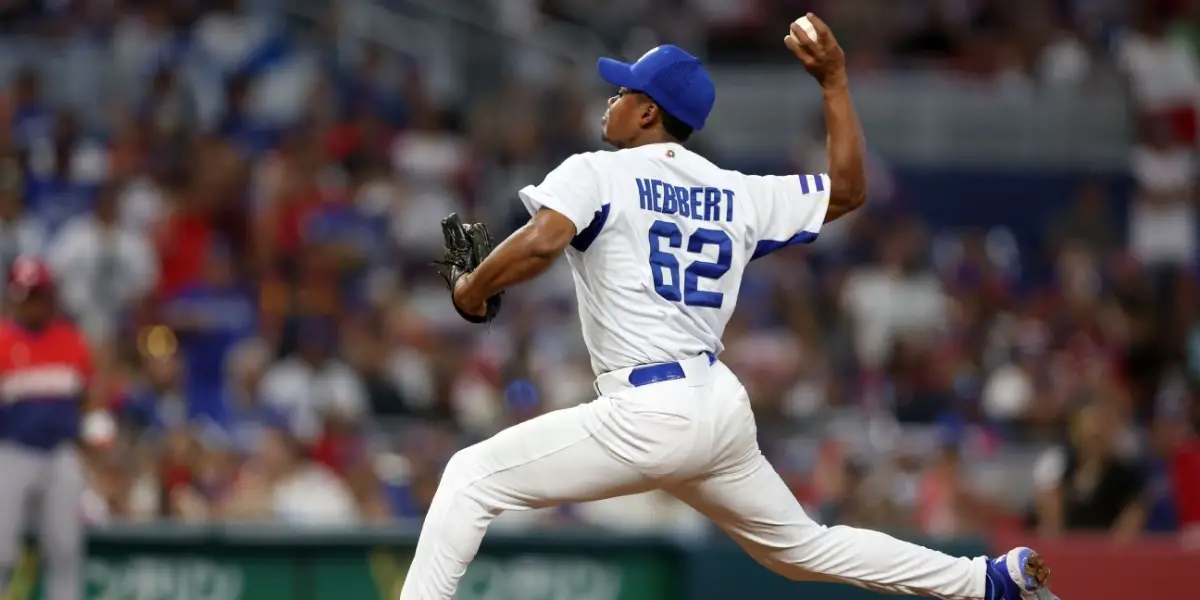 The World Baseball Classic has dominated the sports world since its return last week. It allows players to represent their country across their chest while playing America's national pastime in high-stakes matchups on a national stage. The WBC is a special event for multiple reasons. Of course, it's exciting to see several different countries produce All-Star lineups that will face off against one another… but perhaps it makes it more exciting when it only comes around every few years. The inaugural WBC took place in 2006, and Japan came out on top, winning it all in San Diego at Petco Park. Three years later, Japan defended its title in the 2009 WBC by beating South Korea. After a three-year gap between the first two installments of the tournament, plans were made for the World Baseball Classic to be repeated every four years following the 2009 event. The third installment of the Classic was held in 2013, and the fourth was held in 2017. However, it took six years from the time that Team USA won it all in 2017 with Tigers legend Jim Leyland as the team's manager to now with the WBC's return. So far, it's been worth the wait with a World Series atmosphere and some incredible matchups. We mentioned earlier that the WBC is a great opportunity, and it is, but it's a bigger opportunity for some people than it is for most others. The World Baseball Classic can change a player's life, and Team Nicaragua pitcher Duque Hebbert is proof of that.
Hebbert Earns Contract with Tigers after Incredible WBC Performance
One of the biggest powerhouse teams in the tournament, the Dominican Republic, beat Nicaragua 6-1, as they were expected to… but it was a Nicaragua RHP who became one of the best stories of the WBC so far, if not the best story from the tournament. Duque Hebbert dominated three MLB Superstars, not All-stars, not stars, Superstars in the 6-1 loss to the Dominican Republic. Hebbert struck out Juan Soto, who was the top headline in all of sports during the trade deadline last season when he was moved to San Diego. Soto is considered one of the best players in all of baseball. He's so good that he turned down $440 million from Washington last season. Hebbert wasn't done. He followed that up with a strikeout of Seattle Mariners Superstar CF Julio Rodriguez, who, as a rookie last season, signed a $210 million contract that could max out at $470 mil. Rodriguez is expected to be a top player in baseball for many, many years to come. Hebbert still wasn't done just yet. He was able to sit down Boston Redsox star Rafael Devers to strike out the side. Devers, one of the best 3B in baseball, signed a 10-year, $313.5 million contract extension this off-season. Devers has the complete package when it comes to being an elite hitter. He was no match for Hebbert on that day, however.
Duque Hebbert picked the right time to have a career day. Luckily, a Tigers scout was in attendance, and Scott Harris, the Vice president of Baseball operations in Detroit, wasted no time whatsoever picking up the 21-year-old. It was a life-changing 24 hours for Hebbert, and with a lack of depth, he could eventually be a player that makes a significant impact on this roster. There's a good chance that Hebbert starts the season in Toledo and possibly makes his way to the MLB level this season. He's still very young, younger than most MLB players, but if he continues to carve them up in Toledo, Detroit could be forced to give him a shot. This is a great signing by Detroit with little to no risk, and the reward could be massive. We don't know what will come of this. Hebbert could be a superstar that made his name known in the WBC for all we know. A true diamond in the rough. Duque Hebbert will be a player Detroit fans will be watching closely as he climbs through the ranks. We could even see him in Spring Training before the start of the season.