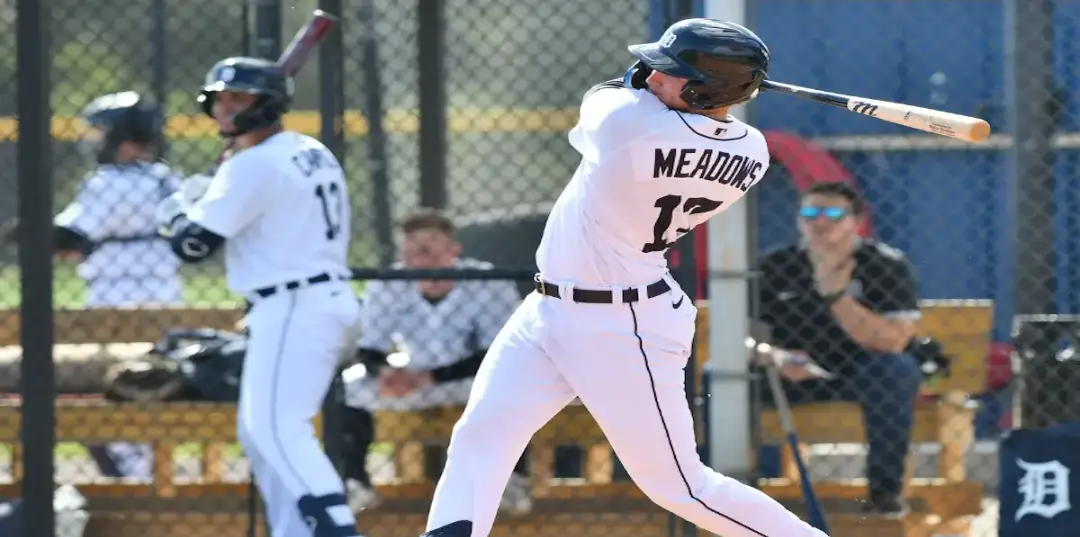 The Detroit Tigers announced some exciting news following a win on the road in Cleveland. Parker Meadows, Austin Meadows' younger brother, who has paid his dues in the Minor Leagues, will finally make his MLB Debut when the Tigers take on the Cubs. His older brother Austin is an MLB veteran. He was traded to the Tigers at the end of spring training last year and played well when he was on the field but Achilles injuries, vertigo, and a mental health battle kept him off the ball diamond for most of the season. Austin showed up at spring training and looked comfortable playing with his younger brother. However, soon after the season started, Meadows was placed on IL with anxiety, and he hasn't played since before April 8. Perhaps Parker Meadows being called up will make Austin want to attempt to get back out there to play at the big league level. But regardless, his mental health is more important.
Parker Meadows' stats
As mentioned earlier, Parker Meadows has paid his dues at the Minor League level. He has spent the last five years trying to climb up the ladder. After struggling to find consistency, Meadows finally had a good 2022 season. He carried that momentum into spring training, where he played really well. Meadows played in 113 games for the Mud Hens this season. He slashed .256/.337/.474 and hit 19 home runs. He collected 53 extra-base hits and 65 RBIs. Meadows also has 19 stolen bases for Toledo this season.