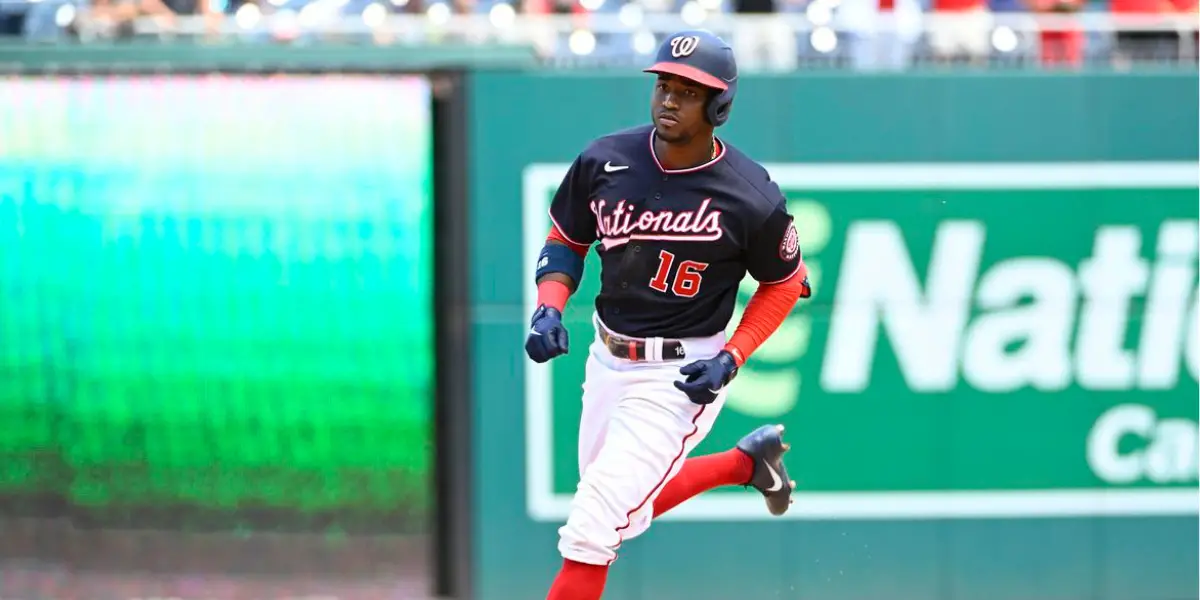 January 13 was the MLB arbitration deadline and Victor Robles was the only National to file for arbitration. He wants $2.6 million and the Nats filed for $2.3 million. Does that mean he won't be on the team? No, he filed last year as well and the issue was resolved in court. The same will occur this year before the season. This just serves as another painful reminder of how the former top prospect and potential future star of the team turned into a bust.
The Rise
Victor Robles signed as a top international free agent at the age of 16 in 2013. He had great speed, athleticism, and the scouts liked his bat control. Robles was projected to become a good hitter that plays gold-glove caliber defense in CF and is a stolen base threat. He progressed nicely, becoming the team's top prospect by the end of 2016 and a top 10 MLB prospect after the 2017 season. He was ranked way ahead of future teammate and superstar Juan Soto. He did face a setback in 2018 when a shoulder injury kept him out for half of the season, but it ended well with a 21-game stint in September as he hit .288/.348/.526 with three home runs. After Bryce Harper's departure, this locked him in as the National's starting center fielder for 2019.
Robles was expected to follow in the footsteps of Juan Soto's incredible rookie campaign. A slash line of .255/.326/.419 with 17 HR and an OPS+ of 91 in 155 games showed he didn't quite live up to the expectations with the bat, but he was still solid. He excelled in the field, as his 25 DRS allowed him to become a gold glove finalist, and Robles stole 28 bases.
The Demise
Robles showed that he belonged at the highest level in 2019, which should've only been upward from then on. Unfortunately, it's been a downward spiral since, and the once-exciting player has become extremely frustrating to watch. He's an atrocious hitter, hitting .216/.291/.306 with only 11 home runs from 2020-22. Robles doesn't do anything well at the plate. There are too many strikeouts, few walks, and a lack of hard-hit balls. Neither the power nor contact approach has worked for Robles.
His fielding and base running has more frustrating to watch. He's only had 8 DRS since 2020, after 25 in 2019. This is because of his inability to improve his flyball reads, mainly relying on his athleticism. His stealing percentage has been quite close to his 2019 rate, but he's made countless bone-headed mistakes on the basepaths, running into multiple outs. The same could happen in the field, as he has an issue with throwing to the wrong base.
The tweet encapsulates it all. Many top prospects have failed before, but that doesn't change the frustration and disappointment most Nats fans feel when watching Victor Robles play. He seems lazy and uncoachable. Wearing a clown nose in a game against the DBacks in July after Bumgarner called him out for flipping his bat in a big loss seems like the only significant thing Robles has done since 2020.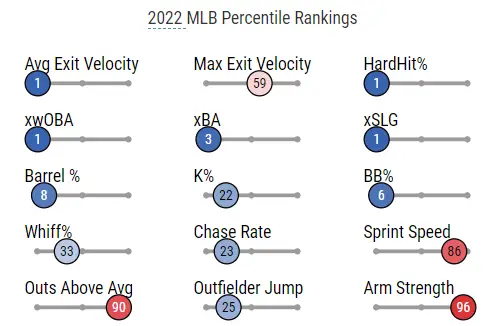 2023 Decision
Victor Robles is a bad baseball player but has some value. Robles had 12 DRS in 2022, a noticeable improvement from 0 in 2021. The Nationals don't have any other good center fielders. Lane Thomas is an option, but he is meant to be a corner outfielder. On a rebuilding team with young pitchers, great defense in a premier position is essential, especially for Josiah Gray, a fly-ball-prone pitcher. He's also been in the top 20% of the league in sprint speed since his debut, which will make him somewhat of a threat on the basepaths.
The Nationals should keep him for one last year since they're still rebuilding, and there isn't anybody ready in the organization. There aren't better cheap options on the free agent market, but he should be gone before 2024. He'd be blocking Robert Hassell, one of the team's top prospects. He did struggle after being dealt to the Nationals last year in the blockbuster Juan Soto trade, but that was due to a hamate injury. Hassell had surgery on that in the offseason, and he'll thrive this season and be ready or close to ready for 2024. It'll be a "clown" move to keep Robles beyond 2023 because it hasn't worked out, and it'll send a wrong message to the team and the fanbase.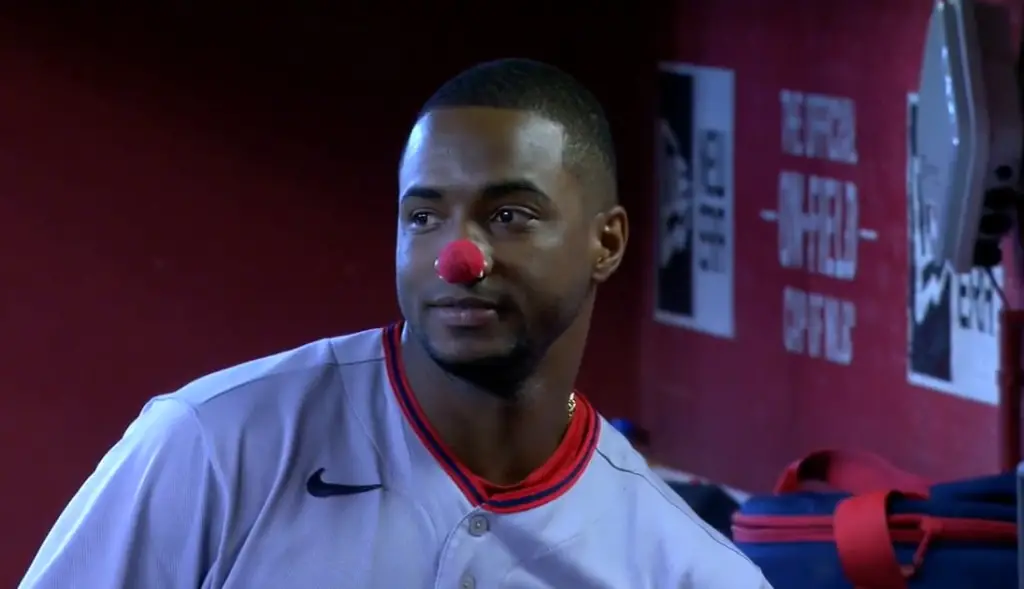 Robles will have one last ride with the Nationals before he's most likely traded at the deadline or let go of in the offseason. It's disappointing to see another top Nationals prospect turn into a bust, as he'll be remembered as an afterthought on the team that won the 2019 World Series.