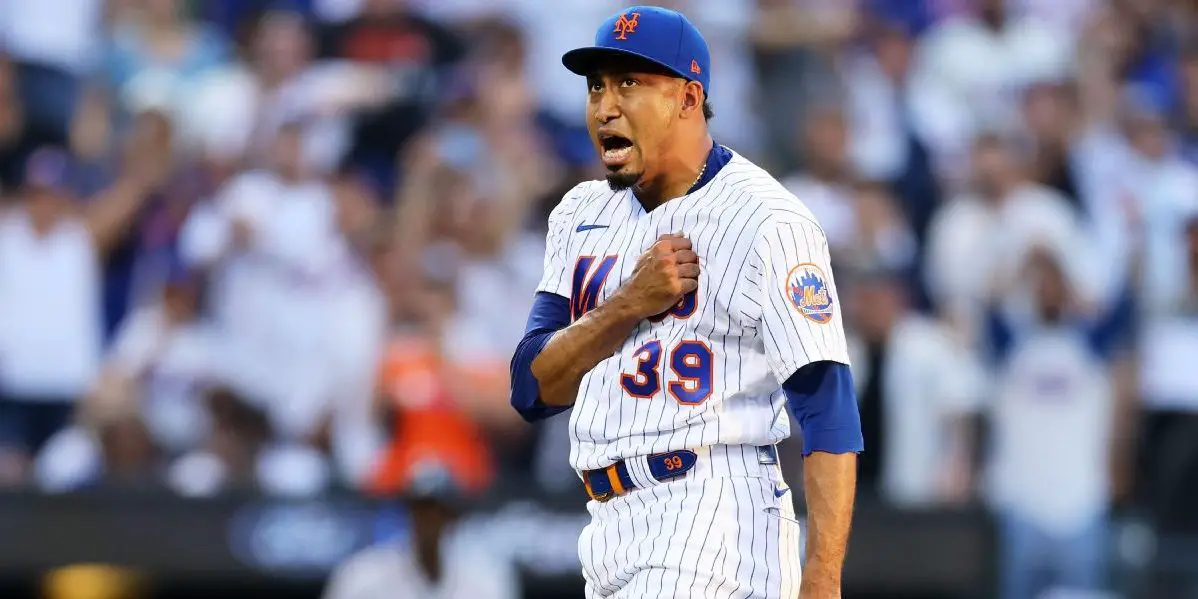 On December 3, 2018, the Mets announced they had traded for Seattle's star closer Edwin Diaz. They gave up two of their top prospects, Jarred Kelenic and Justin Dunn, as well as three other players, Jay Bruce, Anthony Swarzak, and Gerson Bautista, to get Diaz and veteran second baseman, Robinson Cano. The then 24-year-old righty was coming off an All-Star and AL Reliever of the Year season.
Over his first two seasons in the majors with the Mariners, Diaz put up a 3.06 ERA across 115 games. He finished fifth in the AL Rookie of the Year voting in 2016 at age 22 and struck out 13.5 batters per nine innings across his first 117.2 innings, saving 52 games over those two years. However good Diaz was over his first two seasons, he broke out in a big way in 2018 for a surprisingly successful Mariners team. Diaz put up a 1.96 ERA across 73 games, making his first All-Star team and winning the AL Reliever of the Year award. Diaz saved a league-leading 57 games with a 100th percentile strikeout rate of 44.3%. After the season, however, the Mariners went into a rebuild, and Diaz was traded away to New York. Coming off of an incredible 2018, the expectations for Diaz in his first year as a Met were sky-high. It probably could not have gone much worse.
Edwin Diaz's 2019 season was by far the worst of his career. His ERA skyrocketed from a minuscule 1.96 to 5.59. He saved less than half the number of games he had the previous season, gave up three times as many home runs, and had his walk and hit rates rise significantly. Diaz's barrel rate increased from 3.8% in 2018 to 10.1% in 2019. The OPS for opposing hitters went from .470 to .834. The Mets, who finished just three games out of the wild card, likely had Diaz and his seven blown saves to blame.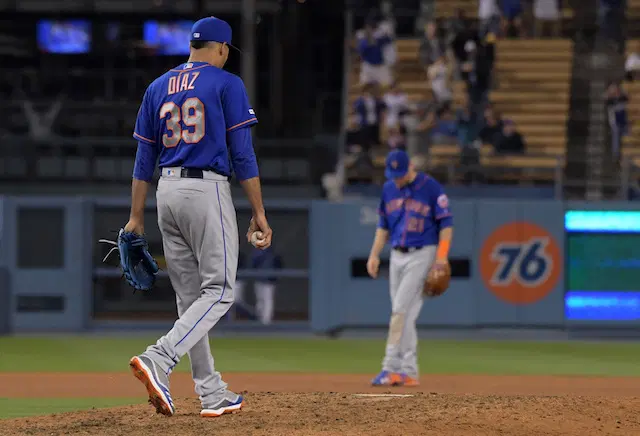 While Diaz's 2020 went much better, he saved just six games across 26 appearances. His 1.75 ERA, 2.18 FIP, and 17.5 K/9 showed a resurgence of Diaz, but he still blew three saves, and his walk rate skyrocketed again to a career high 11.9%, in the 20th percentile in the majors that season. Rumors swirled about the Mets trying to trade Diaz, but nobody was willing to give up much for the closer once deemed the best in the sport. In 2021, Diaz had a solid season, saving 32 and putting up an ERA of 3.45 and ERA+ of 117. His K/9 fell to 12.8, but his BB/9 went from 4.9 in 2020 to 3.3 in 2021. For Diaz, while he had a solid year, he was still far from the dominant closer he once was in Seattle. Heading into his walk year at age 28, Edwin Diaz still had much to prove.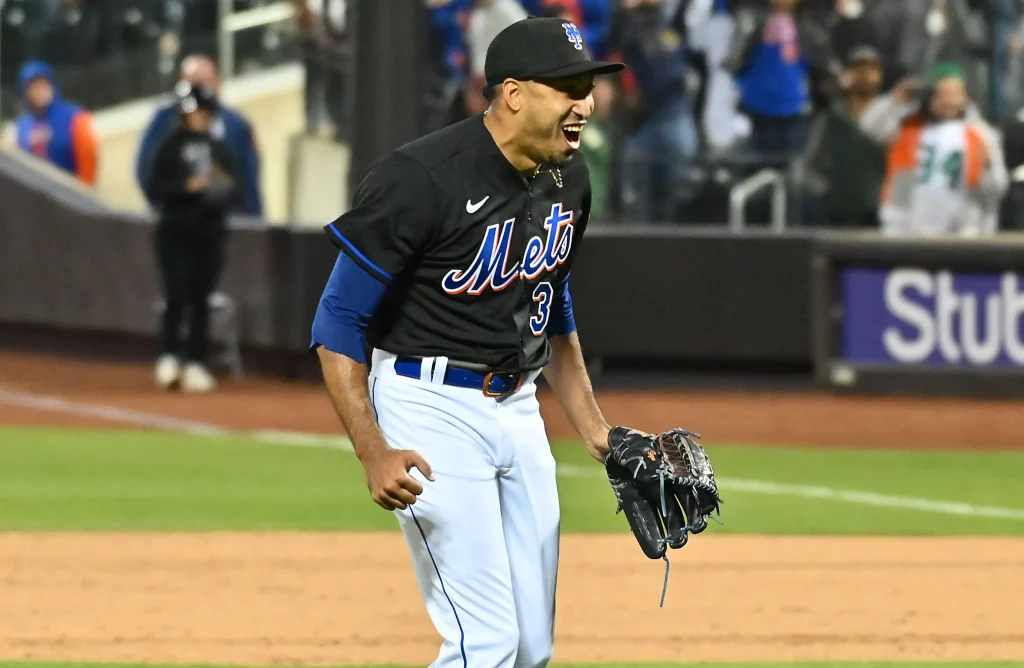 It's hard to overstate just how good Edwin Diaz was in 2022 for the Mets. The basics include his 1.31 ERA and 0.90 FIP across 62.0 innings and his second All-Star appearance and Reliever of the Year award. But the deeper you dive into Edwin Diaz's 2022 campaign, the more impressive it gets. Diaz struck out 118 of the 235 batters he faced, meaning over half the batters that faced Diaz in 2022 struck out. His fastball averaged 99.1 MPH, but his slide,r which he threw 58.1% of the time, was the most impressive. His slider reached a run value of -22, ranked as the fifth-best pitch in the majors in 2022. The 28-year-old was in the 100th percentile in 5(!) different statcast categories–expected batting average, strikeout rate, expected slugging percentage, expected ERA/wOBA, and whiff rate. A fun storyline throughout the season, Diaz's viral entrance song, Narco, was seen by millions across the internet, and even later in the season, one of the song's creators, Timmy Trumpet, came to Citi Field to play it live as Diaz came in for a save against the Dodgers. Diaz's best season of his career also led the Mets to their first postseason appearance in six years as they won 101 games, the second most in franchise history.
Quickly following the end of the 2022 World Series, the Mets and Diaz agreed to a five year deal worth $102 million, the most in history for a relief pitcher. Edwin Diaz's journey from arguably the best closer in baseball to probably the worst, back to the best, is an incredible story, to say the least. Now coming off of another Reliever of the Year season, Diaz is tasked with even bigger expectations than he had before 2019. Luckily for Diaz, however, he is staying right at home.