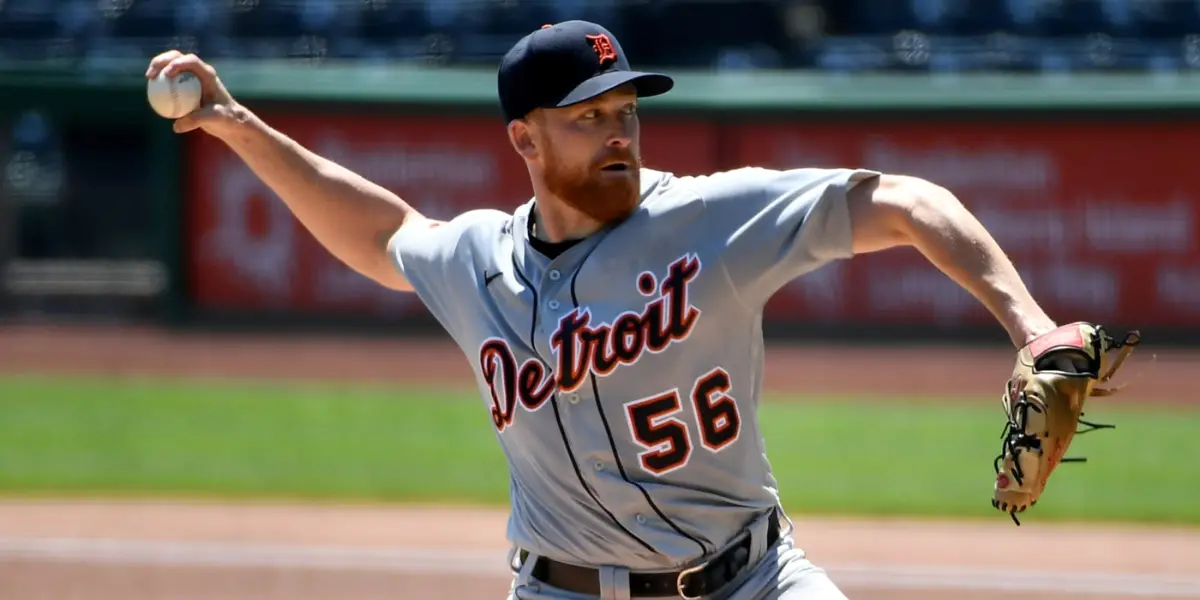 Undoubtedly, one of the biggest headlines in the past two seasons of Tigers' baseball has been unfortunate injuries. Most of those unfortunate injuries have massively impacted the Detroit Tigers starting rotation. Heading into spring training, the Detroit Tigers will be without former 1st overall pick Casey Mize and their Ace, Tarik Skubal. Eduardo Rodriguez concerned Tigers fans Wednesday after reports said he didn't show up for camp, but thankfully he did show up. E-Rod still doesn't quite have my trust at this moment after being absent last season for a long time. With our rotation taking a massive hit this season, we need him to not only show up, but he has to stay healthy. Casey Mize was also making headlines on Wednesday when he told reporters that he had been dealing with a back injury for years. On top of Tommy John Surgery, he underwent surgery on his back to try and tackle another issue while he was sidelined with TJ. It's been a rough ten months for Mize, who has played through high expectations his entire career. Now, he has massive hurdles to get by if he wants to return to his former level of dominance. Unfortunately, it'll be a while before we see Mize take the mound again. The 2022 Detroit Tigers team was highly disappointing. However, Tarik Skubal was the biggest bright spot, in my opinion. We were watching a star being born with Skubal on the mound last season. Of course, this doesn't end well, but what does for the Tigers… Tarik Skubal's injury required flexor tendon surgery that ended his 2022 season and will likely sideline him for most of this season. If there are any positives in this situation, it's that Skubal's rehab is going well, according to him. "Everything has gone really well," Skubal said. "The arm is responding well. I can't complain about anything. I like where I'm at." When asked about his return timetable, he didn't give Tigers fans much to talk about. "If someone were to say I wouldn't return this year, I'd call them a liar," said Skubal. That's good to hear, but the fact that he will miss a large portion of the season is terrible news for the Tigers organization. Now that I've bummed everyone out with negative news, here's something very positive… Spencer Turnbull is BACK… It'll be huge for Detroit to have him back in the rotation.
Reliving Spencer Turnbull's No-Hitter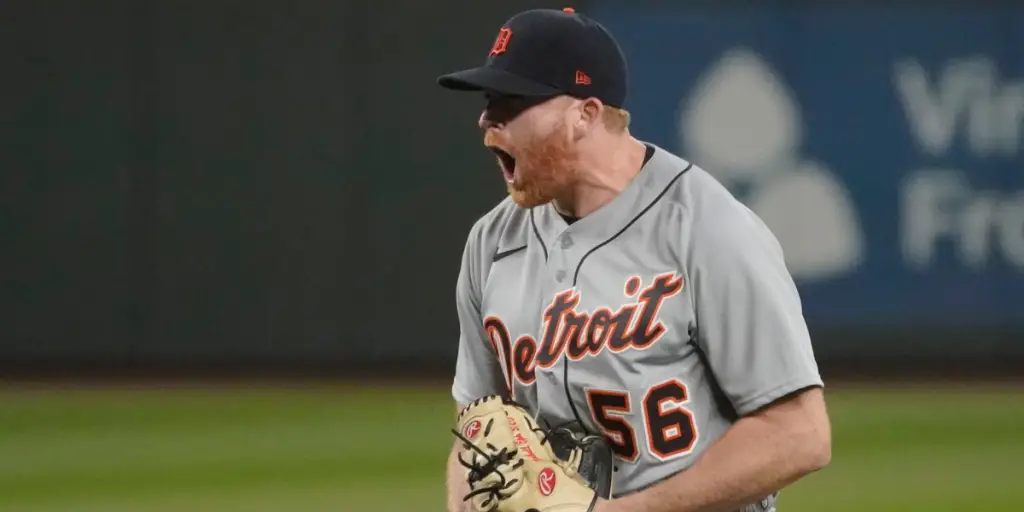 I was unable to watch any of Justin Verlander's no-hitters, but I came extremely close to seeing Verlander add to his no-hit totals multiple times but those no-hit bids were snapped in the 9th. Matthew Boyd, who will be with the Tigers' for his 2nd stint in 2023, came just one out short of a no-hitter in 2017 at Comerica Park in Detroit vs. Chicago. Where I was getting to is I've always wanted to watch one, and I got to in 2021 when Turnbull tossed a gem of a game vs. the Seattle Mariners on the road. The Mariners won 90 games in 2021, but on May 18th, they were no match for Turnbull. With the help of Michigan native and Tigers' catcher Eric Haase, he was able to throw the 8th no-hitter in Detroit Tigers franchise history. The no-hitter was one of Spencer's last starts before an unfortunate injury caused him to have Tommy John Surgery. It's never easy for a pitcher to rebound from such a procedure, so hopefully,y a good camp in Spring Training will help lead Turnbull to find his previous dominance.
Spencer Turnbull's Spot in the Tigers Rotation
At the top of the rotation, Eduardo Rodriguez likely won't have a ton of competition with the absence of Tarik Skubal and Casey Mize, even with E-Rod being in the headlines for "not being a team player." If Spencer Turnbull hasn't been away for so long and coming off TJ, I'd say that he would have an opportunity to be the opening-day starter, but from here, it's baby steps for Spencer. If I had to guess, RHP Michael Lorenzen would be in line to start behind Rodriguez. Lorenzen was good last season,n finishing with a winning record with the Angels. Lorenzen was 8-6 with an ERA of 4.24, 85 strikeouts, 1.28 WHIP, and in 97.2 innings pitched, he played in 18 games. Next, I'd say that Matthew Boyd will probably take the three spot in the rotation. I see AJ Hinch going from LHP to RHP and back to LHP. Boyd did not appear in many games in 2022, but when he did, he was actually outstanding. Boyd played in 10 games in 202. He was 2-0 with an excellent ERA of 1.35, a WHIP of 0.98, and 13 strikeouts in 13.1 innings pitched. He looks to get back into a starting role as he's healthy this season. Matt Manning is my prediction to take the 4th spot in the rotation, but it wouldn't be shocking if he ends up being even higher. Manning was also bitten by the injury bug in 2022, but he had a pretty good season as far as performance is concerned. Manning had a 3.43 ERA, a 2-3 record, 48 strikeouts, and a WHIP of 1.17. He appeared in 12 games and pitched 63.0 innings. The final spot, in my opinion, will go to Turnbull, I'm not exactly sure what the Tigers' plan is as far as the way they use him in the early part of this season, but it sounds like he's 100% healthy. Spring Training will be big for him to knock the rust off in time for the start of the regular season. There's a chance that they send Spencer to the bullpen to start the season, but I'm okay with that as long as he performs well. It'll be interesting to see what the Tigers do with young pitchers Joey Wentz and Beau Brieske, two names to keep an eye on in spring training.
Thanks for the read!