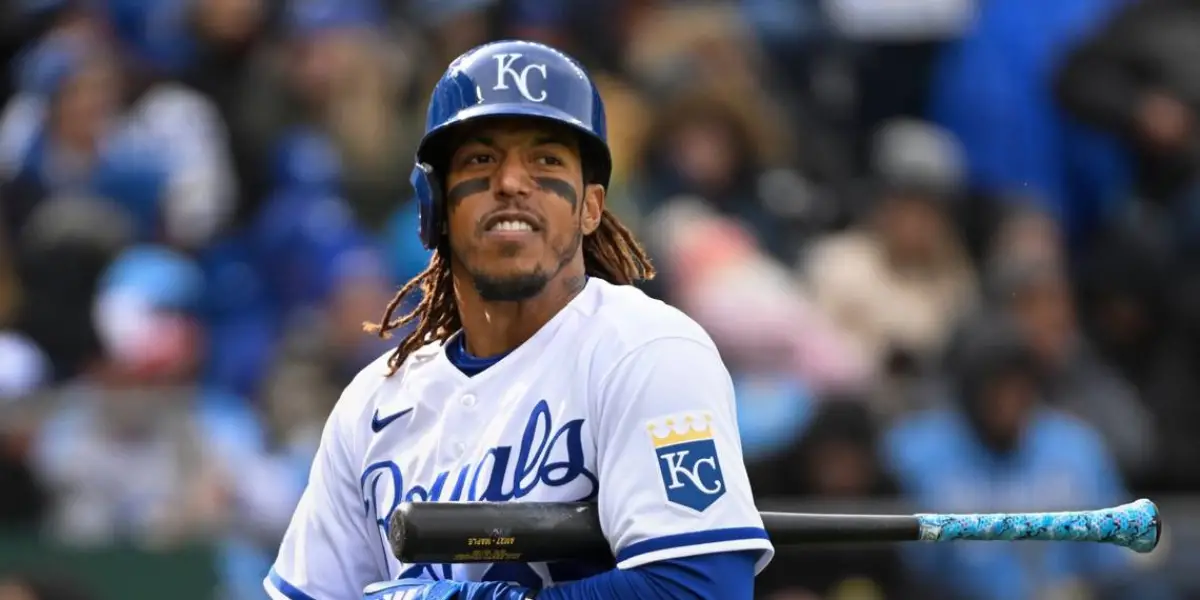 After a very quiet offseason, the Royals have flipped the script and players twice this week. First, Michael A Taylor is heading to the Twins, and Adalberto Mondesi is heading to Boston. Let's look at what each side is getting. For Boston, they are getting a guy whose debut was in the 2015 World Series! That should have been enough to bring Devers to Kansas City to make it an even trade. In reality, Boston gets a player who has had a hard time staying off the DL. The ceiling has always been high for Mondesi, He has shown flashes of greatness, but his inability to stay healthy for an entire season has made him more of a liability than an asset. I wish him luck and wonder what the reaction will be around here if he goes off like Jorge Soler when the Braves won the Series in 2021.
The Twins are getting a Gold Glove winning CF who can also throw 95mph from the mound. MAT found his place in Royals fans hearts with his fantastic defense at Kauffman Stadium. Taylor, who will turn 32 this year, had his best offensive season in recent memory. He equaled his career high in walks last year with 35 and 68 in his last two seasons. It may not seem like a lot, but it's a welcome sight for a team that likes to hack at almost anything. I, too, wish MAT luck up north this year, except against the Royals.
Are more trades on the way?
Rumors are the Royals are not done playing; let's make a deal. Other rumored players out there are Nicky Lopez to possibly the white sox…….eww! Scott Barlow, Brad Keller, Amir Garrett, and even Hunter Dozier.
Who are these freaking guys?
Evan Sisk, LHP, and Steven Cruz, RHP, join the organization from Minnesota. Sisk spent his first year in AAA in 2022. He went 2-1 with a 2.69 ERA in 34.2 IP striking out 43 while walking 18. Sisk will start the year in Omaha. The soon to be 26 year old will be looking to make his way on the big league roster asap. Steven Cruz will be headed to AA NW Arkansas. He was 1-4 with a 5.14 ERA in 56 IP. He also recorded four saves for Wichita last year. The 23-year-old will begin his 2nd full season in AA this year.
From Boston, the Royals received Josh Taylor, who was placed on the 40 man roster. Taylor missed all of 2022 with a back injury, but in 2019 & 2021, he was effective out of the pen for the Red Sox. Taylor will give the Royals a lefty specialist. Lefties hit .146 in 2021 against Taylor. The Royals need solid help and depth in the pen. I know the game has changed, but the starters still need to go deeper and help the bullpen from being gassed in June.
Trivia Question
How many division titles have the Royals won in their history?
Trivia Answer:
7
76′, 77′, 78′, 80′, 84′, 85′, and 2015