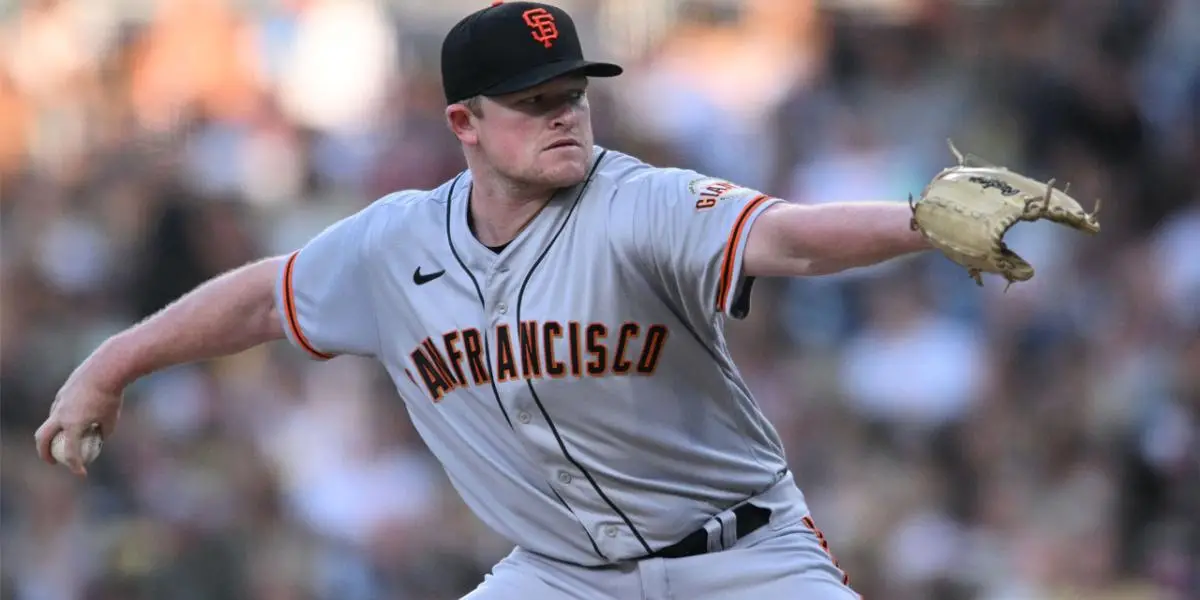 The "bang for the buck" the San Francisco Giants are getting is a steal. In a division that includes Clayton Kershaw, Walker Buehler, Julio Urias, Joe Musgrove, and Zac Gallen, the National League West features some of the better arms in the game. Although Logan Webb has established himself as one of the better pitchers in the NL, he's still not considered elite by most. But after putting in back-to-back full seasons of great numbers, Webb has cemented himself as a reliable front-of-the-rotation option. Additionally, he's only being paid $4.5 million in 2023 and hits arbitration for the first time in 2024.
Beyond Webb, the San Francisco pitching staff is deep, maybe not in front-line talent, but in numbers. Proven numbers. The Giants enter 2023 with arguably the deepest rotation in the division and one of the deeper ones in the National League. Losing 2022 co-ace Carlos Rodon to the New York Yankees sure hurts, but new additions alongside rising potential will help Giants fans know that the rotation will continue to be a strength moving forward. The San Francisco front office continues its strategy of signing veteran pitchers to shorter contracts, with opt-outs included in most of them, giving the Giants a low-risk/high-reward opportunity. Until it doesn't work, there's no reason why they'd abandon it.
THE ACE
Logan Webb
2022:
192.1 IP
15-9
2.90 ERA
163 K: 49 BB
The Rocklin, CA product is coming off consecutive seasons in which he has made a name for himself. Webb has made 58 starts in his last two years, putting together a 2.90 FIP (Fielding Independent Pitching), which is impressive for 2022 since the Giants had the worst defense in baseball. Webb has accumulated an extremely strong 58.8% ground ball rate in these two seasons as a full-time starter. He relies heavily on his sinker, which ranges from 92-95 MPH, a slider, and a heavy changeup. This is important since he doesn't blow batters away with high velocity but induces a lot of weak contact, something the San Francisco front office has learned to build the rotation around in recent years.
THE SURE STARTERS
Alex Cobb
2022:
149.2 IP
7-8
3.73 ERA
151 K: 43 BB
Cobb, AKA "Mr. Bad Luck," saw even better numbers in his first year by the bay after inking a two-year, 20 million dollar deal with a club option for 2024. After 2021 in which the Los Angeles Angels saw Cobb win 8 games in just 93.1 IP, Farhan Zaidi and co. quickly became attracted to adding the veteran righty to the starting staff. Cobb, 35, finished 2022 with a decent ERA of 3.73, especially since he was slotted as the Giants' fifth starter to begin the season. How bad was the San Francisco defense behind him? His FIP was 2.80, nearly an entire run lower than his ERA. Cobb also saw a drastic increase in velocity, going from a fastball average of 92.8 in 2021 to 94.8 in 2022. Not to mention, he finished with a very strong 9.08 K/9. If Cobb can stay relatively healthy again this season, he is a strong 2 or 3 option for the Giants.
Ross Stripling
2022: w/Blue Jays
134.1 IP
10-4
3.01 ERA
111 K: 20 BB
An old foe of the Giants from 2016-2020 with the Dodgers, Stripling returns to the NL West after an outstanding age 32 2022 with the Toronto Blue Jays. The veteran right-hander was brought in on a friendly two-year deal worth $25 million, with an opt-out after 2023. After spending the last two seasons in Toronto and thriving in the hitter-friendly Rogers Centre, Stripling has an opportunity to come to Oracle Park, a more pitcher-friendly environment, and could have a sneaky, really strong type of season with the Giants. Not dominant or overpowering, but efficient, Stripling started 24 games for Toronto while only walking 20 batters—Stripling, who, outside of the 2020 shortened season, has a career ERA in the mid-3s. However, his lack of strikeouts may prevent that from being a realistic thing.
Sean Manaea
2022: w/Padres
158.0 IP
8-9
4.96 ERA
156 K: 50 BB
Manaea is coming off arguably the worst year of his career and his only season with the Padres. The Giants hope to right the southpaw and get him returning to his 2018-2019 Oakland A's type season. Manaea, a fresh 30-year-old, signed the same deal as Stripling, including the opt-out he could exercise once the season concludes. He is taking a gamble on himself to perform in the short term to raise his value in hopes of a multi-year contract after 2023. Although he had a respectable 8.89 K/9, he sported a career-low 38.2 % ground ball rate and surrendered a career-high 29 long balls in 2022. If Manaea can limit home runs, he could be a serviceable back end of the rotation option.
THE DEPTH
Alex Wood
2022:
130.2 IP
8-12
5.10 ERA
131 K: 30 BB
Wood's up-and-down career continued in 2022 on the downtrend. After a solid 2021 in his first year in San Francisco, Wood had a step-back year, although he did complete back-to-back seasons of making 26 starts, which is good considering his injury history. His ERA jumped from 3.83 to 5.10, but he was also a victim, like Cobb, to very bad defense behind him. Wood sported a 3.76 FIP in 2022. Whether Wood will be in the starting rotation or come out of the bullpen is yet to be determined. Wood does have experience coming out of the 'pen, so it's possible if he doesn't have a great spring as a starter, the Giants could look to him for eating up innings in relief. His numbers indicated that may not be a bad idea.
In 2022:
1st time through the order-.241 BAA/.645 OPS
2nd time through the order-.256 BAA/.706 OPS
3rd time through the order-.326 BAA/.941 OPS
Anthony DeSclafani
2022:
19.0 IP
0-2
6.63 ERA
17 K: 4 BB
When he's healthy, he's good. DeSclafani made 31 starts in 2021, went 13-7, and finished with a 3.17 ERA. Rewarded for his strong first season with the Giants, he signed a three-year deal worth $36 million. Unfortunately, DeSclafani returned to his Cincinnati Reds days, where he was often injured and missed significant time. After just five starts in 2022, the right-hander had season-ending ankle surgery. It was obvious he was never 100%, and many fans questioned why the team continued to throw him out there when he was far from right. If he can return to his 2021 form, which mainly required him to be healthy, the Giants would add a bonus arm that isn't necessarily being relied upon this upcoming season to produce. Mid 90's velocity with movement is tough to hit, and if he has that working for him, watch out.
Jakob Junis
2022:
112.0 IP
5-7
4.42 ERA
98 K: 25 BB
Signed late before last season, March to be exact, Junis made more of an impact than expected with San Francisco. After five not-so-great seasons with the Kansas City Royals, Junis stepped in for the Giants once DeSclafani went down with an injury and filled in nicely. From April 22-June 10, Junis appeared in 9 games, making seven starts, while establishing a 2.63 ERA in 48 innings of work. Junis, who features a fastball/slider/changeup repertoire like a couple of other Giants pitchers, unfortunately, suffered an injury of his own and wasn't the same once he returned from rehabbing his hamstring. From July 17th through the rest of the season, Junis had an ERA of close to 6. He figures to start the season in the bullpen since he is out of minor league options and is a candidate to enter the rotation if an injury or two were to occur.
THE FUTURE
Kyle Harrison
2022: w/High-A Eugene & AA Richmond
113.0 IP
4-3
2.71 ERA
186 K: 49 BB
Harrison's explosive 2022 bolted him to the top of many Giants prospect rankings. The 2020 3rd Round pick will make an impact with the big-league club at some point in 2023. The question is if it will be sooner or later. The 21-year-old lefty began the year in High-A Eugene, collecting 59 strikeouts in just 29 innings for an astonishing 18.31 K/9. Rewarded for his spectacular performance in such a short time, Harrison continues to throw well in AA Richmond. In 18 starts and 84 innings, he also mowed down hitters at that level, collecting 127 K's during that span. His biggest liability is his command, as he averaged 4.18 BB/9 in AA. Harrison, who will be with the big club during Spring Training, is expected to begin the Season with AAA-Sacramento. If he can limit walks, his "stuff" will surely do just fine and will await the call for his Major League debut.