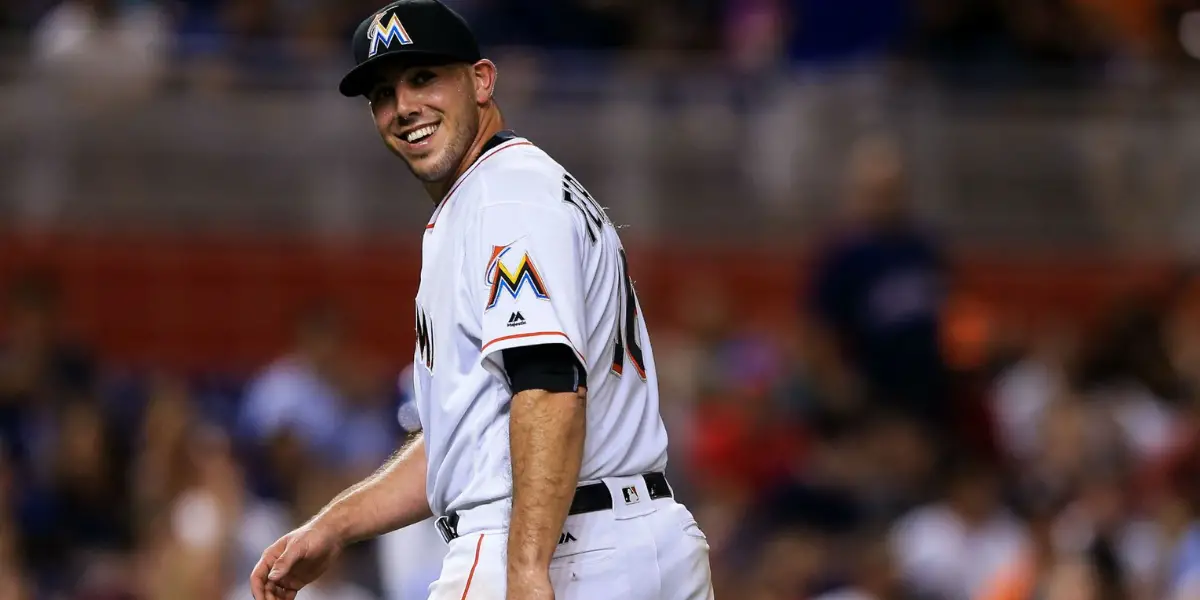 Today would have been José Fernandez's 31st birthday, but he tragically lost his life on September 25, 2016, in a boating accident; he was just 24 years old. Fernandez was from Cuba, and he attempted to defect three times before successfully doing so on his fourth attempt with his mother and sister when he was 15 years old. Fernandez's saved his mother's life after she fell overboard when the boat hit turbulent waters. They reached Mexico and then moved to Tampa in 2008. When Fernandez was in Cuba, the Cincinnati Reds attempted to sign Fernandez to a 1.3 signing bonus; he ended that when he won an appeal that took the Reds out of signing for him. As a senior in Tampa, FL, he played for Brauliso Alonso High School, going 13-1 with a 2.35 ERA and 134 strikeouts; he would throw two no-hitters that season.
Fernandez initially committed to playing college baseball at the University of South Florida. The Florida Marlins would instead draft Fernandez at the time with the 14th overall selection in the 2011 MLB Draft, and he would sign with them and receive a two million dollar signing bonus. He would go on to play for all of the Marlins' minor league affiliates and won Marlins' Minor League Pitcher of the Year in 2012 before being called up in 2013. 2013 when he was called up, he was ranked as the Marlins top prospect and the fifth overall prospect in baseball.
Jose Fernandez MLB Career By The Numbers
In his rookie season, he made 28 starts going 12-6 with a 2.19 ERA and 187 strikeouts in 172.2 innings of work; he posted a 2.73 FIP, a 0.97 WHIP, a 3.0 BB/9, and a 9.7 K/9. He was a rookie that season, winning the Rookie of the Year award and finishing third in Cy Young voting. In his final season before he passed, he made 29 starts going 16-8 with a 2.86 ERA and 253 strikeouts in 182.1 innings of work well on to his prime years; he posted a 2.30 FIP, a 1.11 WHIP, a 2.7 BB/9, and a 12.5 K/9, he was named an all-star that season and would finish seventh in Cy Young voting. He ended his career 38-17 with a 2.58 ERA and 589 strikeouts in 471.1 innings of work; he posted a career 2.44 FIP, a 1.05 WHIP, a 2.7 BB/9, and an 11.2 K/9.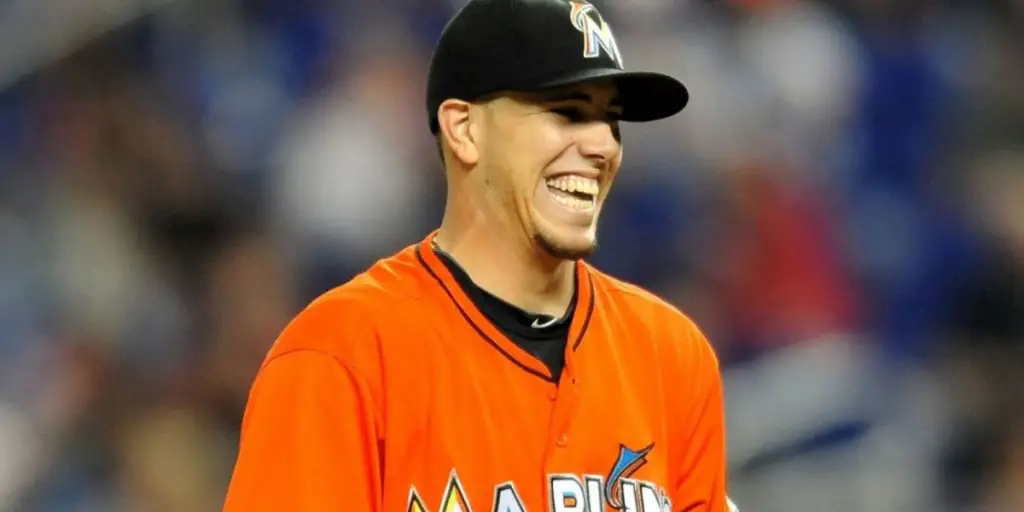 The Legacy Of Jose Fernandez
Fernandez has a daughter who is now. Six years old, she never got a chance to meet her dad as she was born five months after his passing. The game the day after he passed was postponed, and the Marlins returned to the field on Monday, September 26, against the New York Mets, which saw his best friend Dee Gordon (his name at the time) hit a leadoff home run after taking a pitch wearing Fernandez's batting helmet and hitting a ball deep to right field for the home run to make it 1-0; the Marlins would go on to win the game 7-3 and after the game did a tribute to Fernandez gathering around the mound. Since his passing, the Marlins have traded most of the team, with Giancarlo Stanton, Christian Yelich, J.T. Realmuto, and Marcell Ozuna all playing elsewhere. Fernandez's number 16 is retired by the Marlins and the only number retired by them. Rest In Peace to one of my favorite pitchers to ever watch, José Delfín Fernández Gómez.