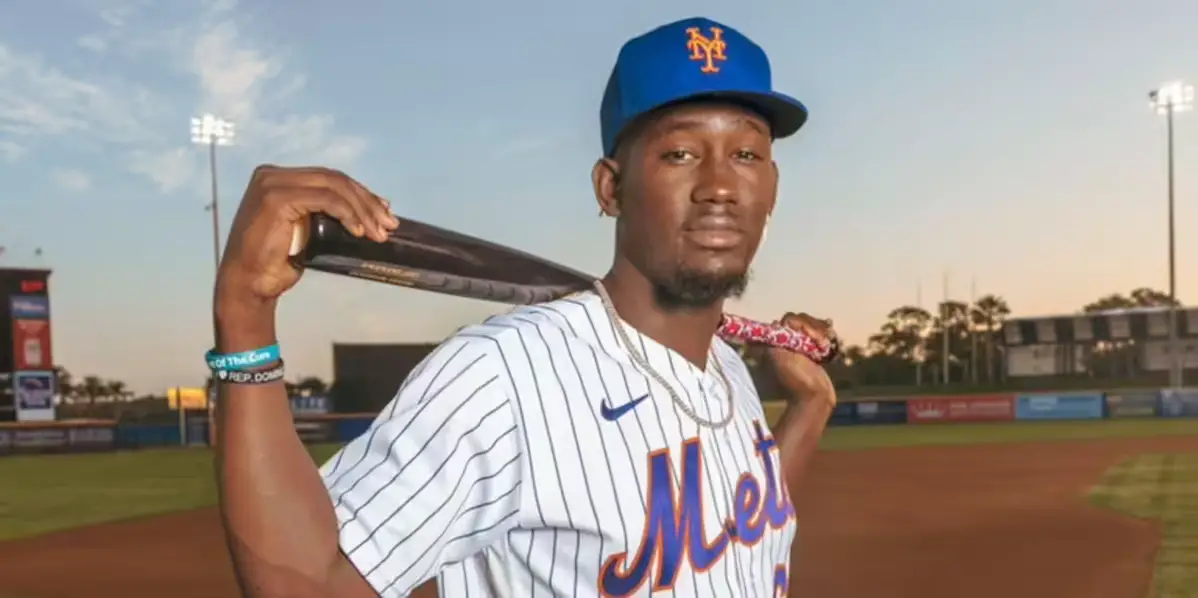 The Mets system has been a hot topic ever since Steve Cohen became the owner. The roster, built mostly through free agency, hasn't seen an impact prospect since Pete Alonso came up in 2019. While Brett Baty and Francisco Alvarez get most of the hype, there is a name that has been budding this Spring Training: Ronny Mauricio.
Mauricio was signed out of the Dominican Republic by the Mets in July of 2017 at the young age of only 16. Now going into his age 22 season, this will be Mauricio's second year on the club's 40-man roster.
Mauricio is brimming with talent, and it shows up on the baseball field. Ronny is a 6'3″ switch-hitting shortstop who, in his 2022 minor league season in the Eastern League, put up 26 home runs, 54 extra-base hits, and 20 stolen bases. All of that was done in only 123 games.
During his stint in the Winter League, Mauricio slashed .287/.335/.468. These numbers earned him Winter League MVP, which has really brought him into the national spotlight in the last number of months.
Ronny's downside is only limited by two factors, one of which is internal and the other external. The internal is his lack of vision at the plate, as he recorded a .296 on-base percentage during his 2022 minor league season. This, paired with inept contact ability, might lead to him spending more time in the minors. The external limiter is the fact he will be blocked for almost a decade if he stays at shortstop, as the Mets have cornerstone Francisco Lindor locking up the position. Ronny has the arm (60-arm tool on MLB Pipeline) to play third base or a corner outfield spot in the future, but it would take time to transition.
In the present, Mauricio is taking Spring Training by storm. During his seven at-bats, he has hit three home runs, along with a 2.214 OPS.
Mauricio will still need time to develop. His contact and vision is an area of weakness, but his power and arm are major-league-ready. He may see action as soon as this season, but it is much more reasonable to expect him to make his first appearance in the Mets 2024 campaign.