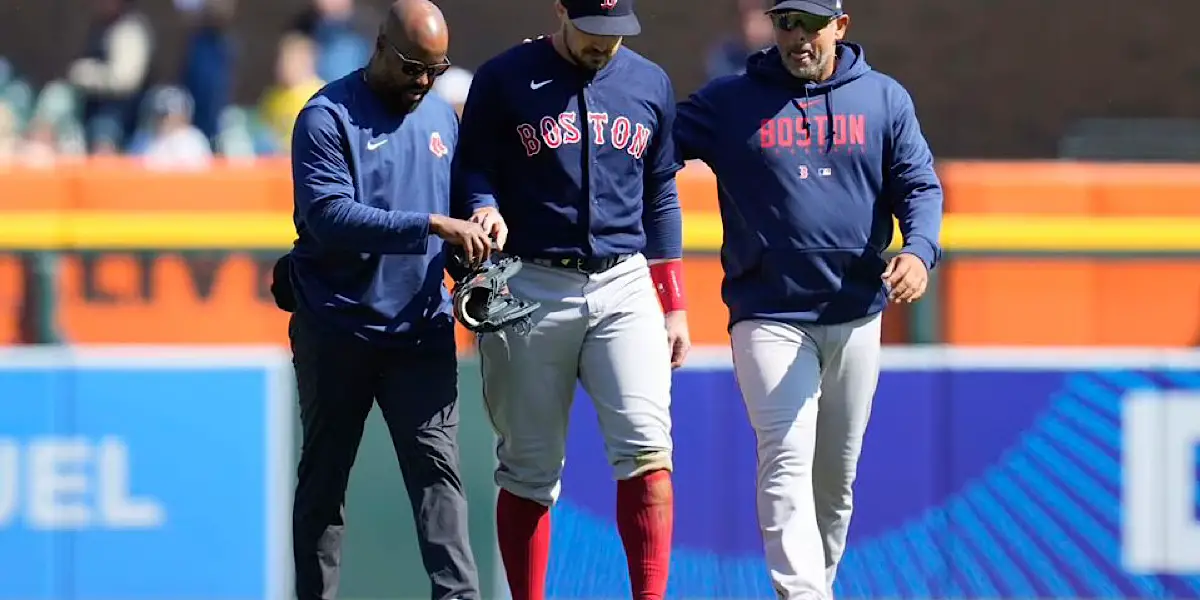 I've never wanted to be wrong so badly. Unfortunately this team is as bad as I expected, and it's going to get worse.
After getting bludgeoned last night by the 11- 0 Rays, the Sox sit at 5-6, a record that is inflated by the sweep of a Detroit team that is basically a minor league outfit.
Garrett Whitlock made his return from a hip injury and allowed five runs, and three home runs in five innings. Sure, it was his first start, and the Rays are hot but the sample size of Whitlock as a starter is enough to confirm that he IS A RELIEVER! You can't make a logical argument for Whitlock to be in the rotation. Whitlock's repertoire is ELITE as a reliever, but doesn't play as a starter. The same goes for Tanner Houck, who has proven time after time that he cannot see hitters a third time through the lineup because he gets shelled. What would be great, is a bullpen with Houck and Whitlock and minus Brasier and Ort. Paxton, Bello, and Crawford stay in the rotation until some gets hurt again, or perhaps Bloom goes out and gets an actual starting pitcher or two. If Bloom wanted to win, this is what he would do. Quite frankly, I'm not convinced winning is in the plans for this year or next.
Kutter Crawford, who is a serviceable starter, was optioned to activate Whitlock, meanwhile Ryan Brasier, and Kaleb Ort continue to waste space in the bullpen. Ort, came into a 5-1 game last night and promptly allowed 2 more runs. He is quite literally the human white flag, his presence in a game means the team has quit for the night. I can't emphasize enough how bad these two are, and what a mistake is was to DFA Matt Barnes, and expose Thad Ward and Noah Song to the Rule 5 draft, while employing these two absolute losers.
As bad as the pitching staff has been, it doesn't hold a candle to how poorly this lineup is constructed. Kike Hernandez is hitting .083, and has already made 5 errors at shortstop, a position that he should not be at. Christian Arroyo, who is a fine utility player, is hitting .176 and should not be your starting second baseman. The big offseason acquisition, Masataka Yoshida has shown he can't handle left field and is off to a sizzling .216 start at the plate. Justin Turner, the replacement for JD Martinez, hasn't had a hit in 17 at bats, meanwhile JD has 9 rbi, 6 doubles, and a home run through 11 games in LA.. Connor Wong, is hitting .120, Tristan Casas .161, and Rob Refsnyder, a robust .158. Most of these guys do not belong in the majors, nevermind starting for a premier franchise.
To make matters worse, Adam Duvall, who was off to a red hot start, carrying the team on his back, hurt his wrist diving in the outfield, and it looks like he will miss significant time. Who could have predicted that a player, who has never ever stayed on the field, would get hurt? Didn't Chaim Bloom's analytics show Duvall's injury history?
On the bright side, to replace Duvall, Bobby Friggin Dalbec has been recalled! Just when I thought the brass had smartened up, and moved on, I am once again forced to watch him swing at balls 9 feet outside and walk back to the bench shaking his head in disbelief.
Just to pile on a bit: Michael Wacha is 2-0 in San Diego, Matt Strahm is 1-0 with a 0.00 era in two starts (that's right, he's a starter now!), Nate Eovaldi is 1-1, but looking good, Hunter Renfroe has a .928 ops playing next to Mike Trout, Christian Vazquez is hitting .333, and worst of all, Xander Bogaerts looks like the best player in baseball, hitting leadoff sometimes, with 3 home runs, 8 rbi, and a 1.054 ops….it hurts my head to think about how badly Bloom has messed up this roster. Literally every player cast off by Bloom is exceling while the flotsam and jetsam he brought in, looks like garbage.
Still, Sox fans on social media and sports-talk radio insist that this team will surprise us and battle for a wildcard?! They are delusional. This team will be lucky to win 70 games.
Once upon a time, Sox fans were tough on the Sox, and rightfully so after 86 years of ineptitude. Then, the winning began, and the fans continued to be hard on ownership, demanding that the team compete every year. When did Sox fans go soft and start buying the crap ownership is selling? How is it okay to finish last three out of four years and believe that one shortstop in the minors is going to turn the ship around? I've got news for you; Marcelo Mayer is still a year and a half away, and when he gets here, there is absolutely nothing else in the minors to come up with him.
You had Mookie Betts. You had Xander Bogaerts. Now you have an overpaid Rafael Devers for 11 years, and nothing else to turn NESN on for, or to go to Fenway and see in person. Get mad. This is Boston. We win in Boston. We don't accept failure for one season, nevermind for five.
I pray that Chaim sells off every piece he can to bring in some actual talent, and get the payroll low enough that he can spend on real free agents again. Although, he has screwed up every single move to this point, so I'm not sure he is even capable of scouting talent.