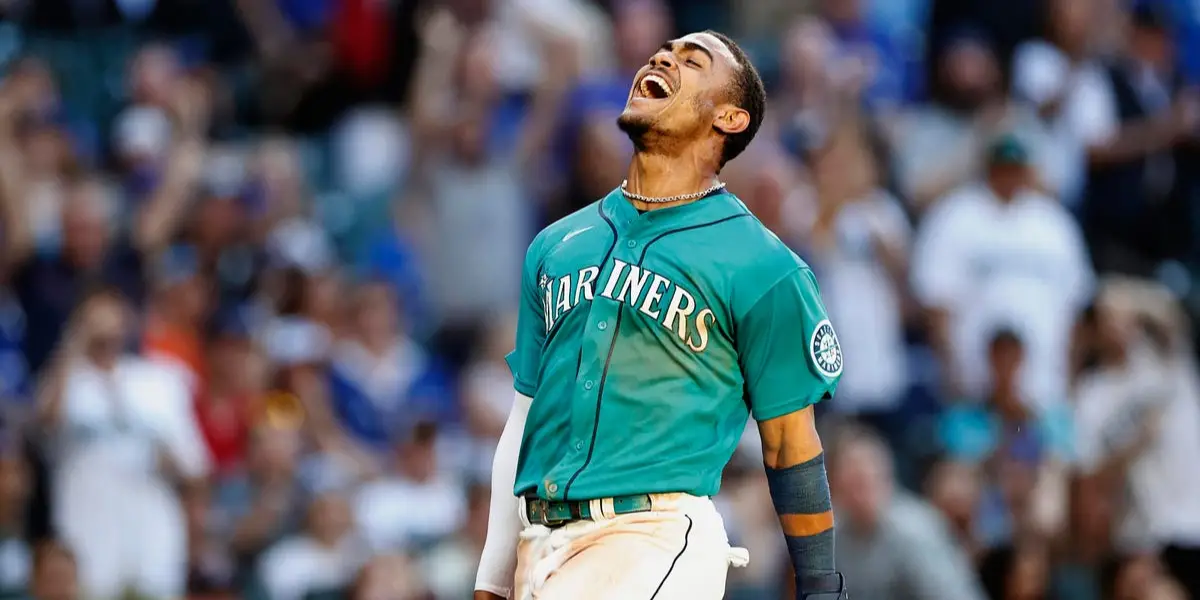 With the 2023 MLB regular season on the horizon, there are stories to be discussed. Every fan wonders how their team will perform or if their favorite player will get even better; we are no exception. In this article, we will be giving you all one story to pay attention to for every single team Major League Baseball has to offer, starting with the AL. The NL list will be coming shortly, so keep an eye out. Let us know your thoughts in the comments!
Baltimore Orioles – Will Their Rotation be Enough?
The Orioles have built one of most fun and exciting young lineups in baseball, but their starting rotation looks to be what holds this team back. However, they do get their ace back in John Means. Means had a solid 2021 season for the O's, posting a 3.62 ERA with 134 strikeouts and 26 walks in 146.2 innings. Unfortunately, Means was forced to undergo Tommy John surgery less than a month into the 2022 season, leaving the Orioles without their ace for the entire season. The Orioles' rotation looks to be much improved in 2023, with the return of John Means, the signing of Kyle Gibson, and the debut of #2 pitching prospect Grayson Rodriguez likely to happen shortly after the 2023 season begins. If the rotation can hold its own, Baltimore could sneak into the postseason in 2023.
Boston Red Sox – How Big of a Hole did Xander Bogaerts Leave?
The Boston front office seems to have made a mistake letting superstar shortstop Xander Bogaerts walk in free agency. Bogaerts signed an 11-year, $280,000,000 ($25,454,545 AAV) contract with the San Diego Padres in the 2022 offseason, leaving Boston desperate to fill the void he'd be leaving. The Red Sox signed some players to try and replace Bogaerts' production, such as Japanese import Masataka Yoshida and Justin Turner. We're sure these two will be big helps to the Boston lineup, but losing a player like Xander Bogaerts is detrimental, especially for a team that isn't even rebuilding.
Chicago White Sox – Can Andrew Vaughn Fill Jose Abreu's Shoes?
The White Sox lost a franchise icon in the 2022 offseason, as 2020 AL MVP Jose Abreu signed a 3-year, $58,500,000 ($19,500,000 AAV) contract with the World Series champion Houston Astros. Abreu had a great 2022 season in Southside Chicago, posting an .824 OPS, with 15 home runs and 40 doubles in 679 plate appearances, to go along with a .304 batting average. His replacement is 24-year-old Andrew Vaughn, who showed some real promise at the plate for the White Sox in 2022. Can Vaughn bring Jose Abreu-esque production to a White Sox lineup that looks to bounce back in 2023? Only time will tell, but we'll definitely have some eyes on Vaughn this season.
Cleveland Guardians – Can They Compete for the AL?
After a 92-70 finish in 2022, earning them the AL Central crown, the Guardians have only improved in the 2022 offseason. Cleveland has some absolute studs on their team, including perennial MVP candidate Jose Ramirez, 2022 rookie sensation Steven Kwan, and Gold Glove award winner Andres Gimenez. Their pitching staff is no joke either, having two of the best pitchers in the AL Central: Shane Bieber and Triston McKenzie, alongside one of the best closers in all of baseball: Emmanuel Clase. Cleveland made a very under-the-radar signing in Josh Bell, who adds some much-needed power to an otherwise contact-heavy Guardians lineup. With the White Sox and Twins both sure to improve, we're sure the AL Central will be much more competitive in 2023, but we think Cleveland is looking further than the AL Central; they want to make the World Series.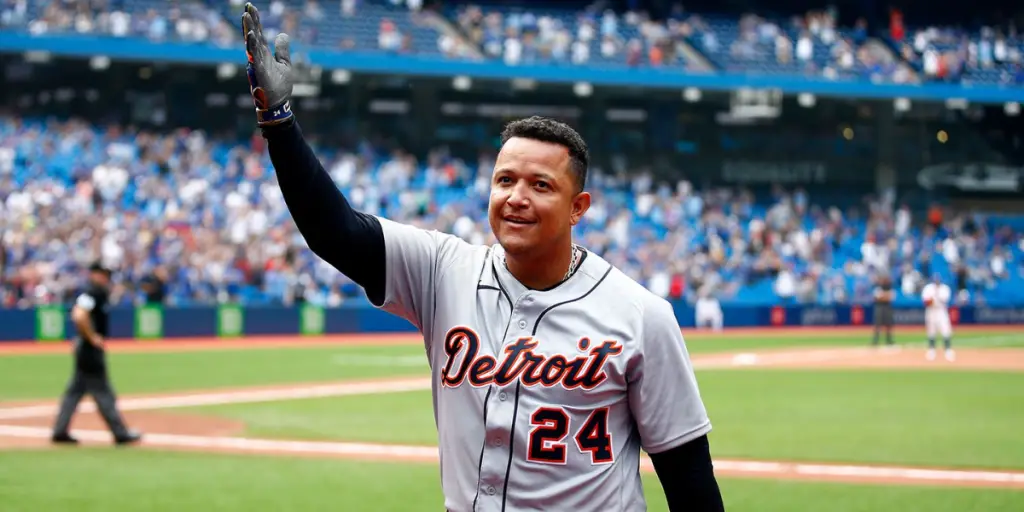 Detroit Tigers – Miguel Cabrera's Farewell Tour
We couldn't put anything else for the 2023 Tigers season. This is going to be a very fun yet sorrowful goodbye. Miggy is one of the most talented and beloved players in baseball history. With 2023 being his last season as a professional baseball player, there will be many emotions come October in Motown. Cabrera has some jaw-dropping career numbers, posting a career .908 OPS with 507 home runs, 607 doubles, 3,088 hits, and 1,847 RBI, to go along with a .308 career batting average, making him one of only nine players ever to have over a .300 batting average and 500 home runs. Miggy has also made 12 all-star teams, won 7 Silver Slugger awards, and won AL MVP twice (2012, 2013). Fans everywhere, and especially Tigers fans, will be keeping an eye on Cabrera's farewell tour in 2023 as we say goodbye to one of the greats.
Houston Astros – Will the Dynasty Continue?
The Astros dynasty is one of the most awe-inspiring things in all of baseball. It all started in 2017, with their controversial first World Series win, and since that moment, Houston has yet to even miss the ALCS. Nobody thought the Astros would be able to continue their consistency. In 2017, there were scandals about the Astros stealing signs by banging trash cans in a specific pattern. MLB heavily looked into this and became very strict on it. Since, the Astros have been just as dominant, proving that they didn't need to steal signs to be a successful team. They've lost players that have had significant success for them, such as 2017 World Series MVP George Springer, Teoscar Hernandez, and Carlos Correa… and all they did was find ultra-talented players to replace them. Perennial MVP candidate Yordan Alvarez, Kyle Tucker, and 2022 World Series MVP Jeremy Pena have been outstanding young hitters for Houston. The Astros just won't go away. The last time the Astros weren't in the ALCS, players such as Alex Rodriguez, David Ortiz, and Joe Nathan were still playing professional baseball. Can they continue their dominance? Only time will tell.
Kansas City Royals – Can Brady Singer Blossom into an Ace?
After a very shaky 2021 season, Singer really turned it around in 2022. At only 26 years old, Singer has already had a significant leap on the mound, going from an abysmal 4.91 ERA in 2021 to a very solid 3.23 ERA in 2022. Singer absolutely has the stuff to be among the league's best pitchers. Although he isn't known as a swing-and-miss pitcher, having a below-league-average whiff rate, Singer had 150 strikeouts in 2022, along with only 35 walks; his control is elite for his age. Singer is primarily a sinker/slider pitcher whose main goal is to create soft contact and ground ball outs. We believe Brady Singer may take yet another leap heading into his age-27 season with the Royals, so keep an eye out in Kansas City; this kid may impress you.
Los Angeles Angels – Can They Finally End Their Postseason Drought?
Arguably the two best baseball players on the entire planet are Angels, yet they continuously disappoint. How come? Well, for starters, the front office has absolutely failed to put together a competent roster around Mike Trout and Shohei Ohtani. However, the Angels have heavily improved in the offseason. The first thing the Angels did was bolster their rotation, signing LHP Tyler Anderson to a 3-year, $39,000,000 ($13,000,000 AAV) contract to pair alongside their ace Shohei Ohtani. The Halos also went out and traded for a big-name hitter in Hunter Renfroe to help give Trout and Ohtani some protection. They also traded for stellar infielder Gio Urshela to help nail down their defense. This Angels roster has potential in 2023, and if Trout and Ohtani can stay on the field, who knows how far they can go?
Minnesota Twins – Can Correa & Buxton Win Them the Divison?
This duo has the potential to be one of the best in all of baseball. The problem is with their health. Correa missed some games in 2022, but not nearly as many as Byron Buxton, who only played in 92 out of a possible 162 games for Minnesota. However, Buxton performed well enough in the first half of the 2022 season to earn his first all-star game nod (surprising, right?). The Twins finished 78-84 in 2022, and if they can get consistent, healthy production from their two superstars, then they are absolutely due for a better finish. Their pitching staff has only gotten better as well, with their ace, Joe Ryan, only looking better in Spring Training so far. Although they lost the AL batting champion, Luis Arraez, the Twins look to have a much better 2023. But only if their two franchise guys can stay on the field and produce.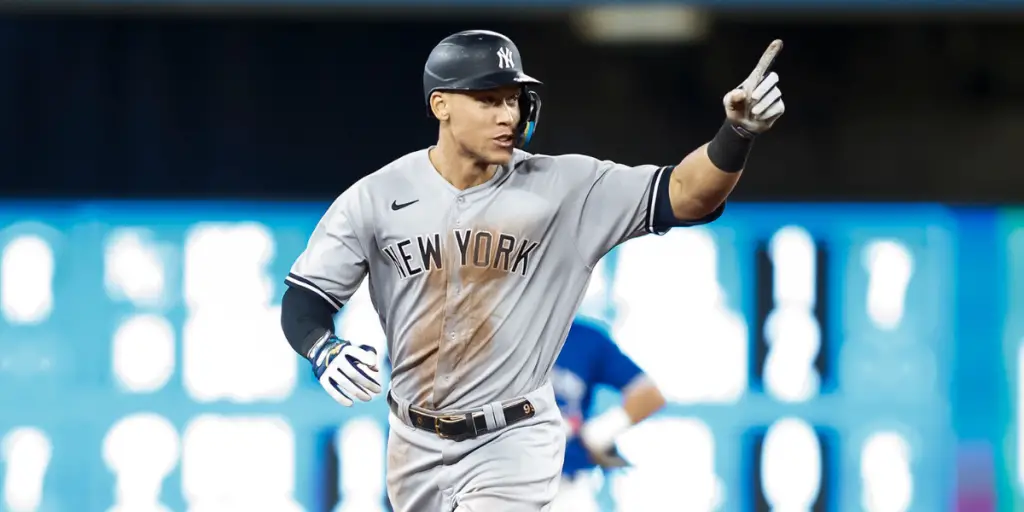 New York Yankees – Can Aaron Judge Continue His Historic Production?
The New York Yankees had a historic 2022 season, thanks in part to the record-breaking year Aaron Judge had at the plate. In 2022, Judge posted an absurd *1.111 OPS with an AL record *62 home runs, 28 doubles, and *131 RBI (* = Led all of MLB), to go along with a .311 batting average in 696 plate appearances, earning Judge his third Silver Slugger award and the AL MVP honor, the first of his career. The question is: can Judge continue this production in 2023? We doubt he breaks another home run record, but who knows how good the guy can be in 2023? If Judge can be even half as good as he was in 2022, the Yankees are in a good position to reclaim the AL East. However, if Judge can even come close to replicating his 2022 season… the Bronx Bombers will be terrifying.
Oakland Athletics – Are They Really That Bad?
Man, this team is just not good. But how not good? In 2022, the A's finished 60-102, and their roster has seemingly only gotten worse with the departure of their superstar Sean Murphy. This roster has nearly zero star power and zero reasons to be excited. However, the lack of knowledge about this young Athletics lineup should be exciting in itself. The A's may be bad in 2023, but it'll absolutely be fun to watch them upset some contending teams with players like Cristian Pache and Ramon Laureano leading the way for Oakland. They still have a heavy lack of atmosphere and a severe lack of hardcore talent, but this team will open some eyes in 2023, even if it's not many.
Seattle Mariners – Is It Time to Compete for a World Series?
Realistically, the answer is yes. The Mariners' roster is loaded with talent, and their 90-72 record in 2022 is sure to improve. Leading the way for Seattle is 2022 AL Rookie of the Year Julio Rodriguez, who just helped lead the Mariners to their first postseason berth since 2001. Surrounded by top-notch hitters such as Eugenio Suarez, Ty France, and newly acquired Teoscar Hernandez will help J-Rod perform to his best ability. The Mariners' pitching staff is also one of the best that baseball has to offer. Their rotation goes four pitchers deep In ace-level talent: Luis Castillo, Logan Gilbert, Robbie Ray, and George Kirby. If Kirby breaks out how we believe he will, he very well could be the ace on this team come October. Along with a great bullpen that consists of a two-headed monster in Andres Munoz and Paul Sewald, this team is built for success. Expect a big year from Seattle in 2023.
Tampa Bay Rays – Can Wander Franco Stay Healthy?
It's clear that Wander Franco is the future of the Tampa Bay Rays, but his health is a concern early in his career. Franco has been at the Major League level for two seasons and has yet to play over 83 games, which is barely over half of a season. Franco is only 22 years old, so he has time, but until he plays a full season in Tampa, the Rays will not be able to live up to their potential. 2023 would be the best season possible for Wander Franco to stay on the field, as the Rays' roster may be the best it's been in years. With players like Randy Arozarena and Yandy Diaz in their primes and Shane McClanahan and Tyler Glasnow looking to be an absolute powerhouse duo and potentially one of the best in baseball, 2023 is a prime opportunity for successful baseball in Tampa… if Franco can stay on the field.
Texas Rangers – Can Jacob deGrom Stay Healthy?
This makes it back-to-back teams whose concern is a star player staying healthy, but for the Rangers to be successful in 2023, they need Jacob deGrom pitching for them every five days. Get this: the last two seasons (outside of the shortened 2020 season) deGrom has been fully healthy he won the NL Cy Young (2018, 2019). He would've won it in 2021 as well if he didn't get hurt, as he had a ridiculous 1.08 ERA with 146 strikeouts and 11 walks in 15 starts. That amounts to an absurd 13.3 K/BB ratio. If deGrom can replicate those numbers over a fully healthy season, that is sure to win the Rangers more games and secure deGrom an AL Cy Young award. Jacob deGrom, when healthy, is the most talented pitcher we've seen since prime Kershaw, so all eyes should be on him and if he can stay on the field in 2023. He's a special talent.
Toronto Blue Jays – Will the Bullpen Hold Them Back?
The Blue Jays have one of the most talented lineups in baseball and an excellent starting rotation, so they should be successful, right? Unfortunately, the Blue Jays have arguably the worst bullpen for a competing team in all of MLB. Jordan Romano is a lone bright spot for the Blue Jays' bullpen, as he had a 2.11 ERA in 2022 as their closer. However, outside of Romano, their bullpen really lacks above-average talent. Toronto lost countless games in 2022 due to their bullpen, as the unit had a combined 3.77 ERA in the 2022 regular season. Now, that isn't the worst in the league, but their numbers in the postseason are what sets this bullpen apart. In the 2023 postseason, the Blue Jays' bullpen had a whopping 8.10 ERA. Their bullpen is a big reason why they lost their postseason matchup vs. the Seattle Mariners. If their bullpen can improve in 2023, the Blue Jays are immediately a contender. However, the question is "if" they will improve.