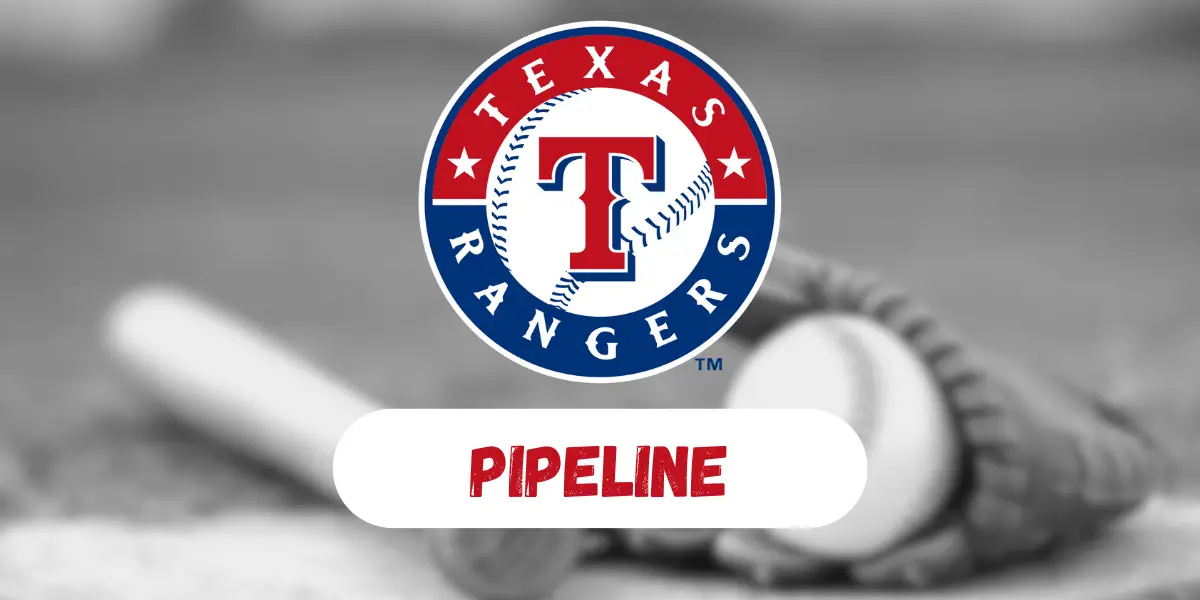 The Texas Rangers are currently in the midst of a battle for the final wild-card spot in the American League postseason. The Rangers Triple-A affiliate, however, the Round Rock Express, are about to get ready to embark on their own postseason run, and with their Double-A affiliate, the Frisco RoughRiders, eliminated, the Rangers have decided to promote their second and fifth-ranked prospects to Triple-A to help with their chase at a Pacific Coast League Championship. The prospects are Outfielder Wyatt Langford, who the Rangers selected fourth overall in this year's MLB Draft, and RHP Jack Leiter, who the Rangers drafted second overall in the 2021 MLB Draft.
Rangers Prospects 2023 By The Numbers
Wyatt Langford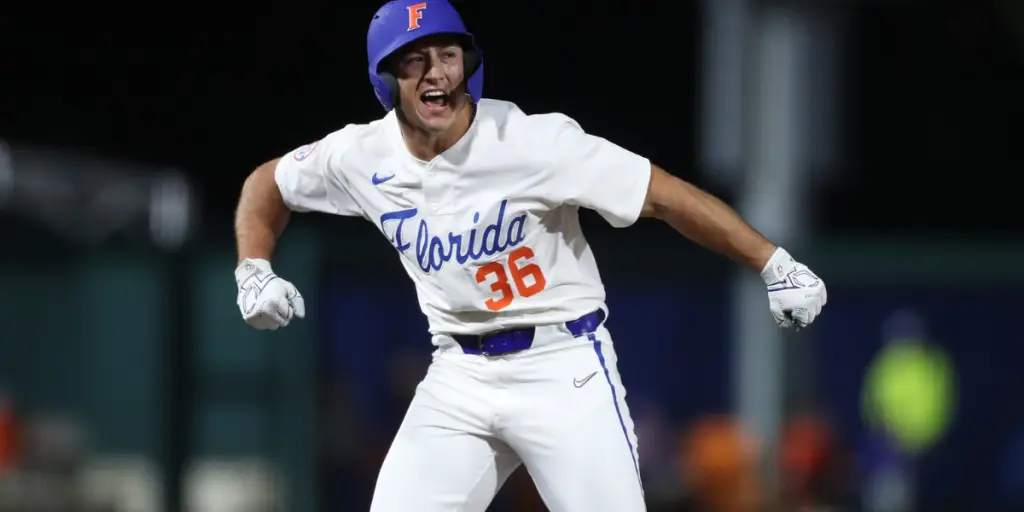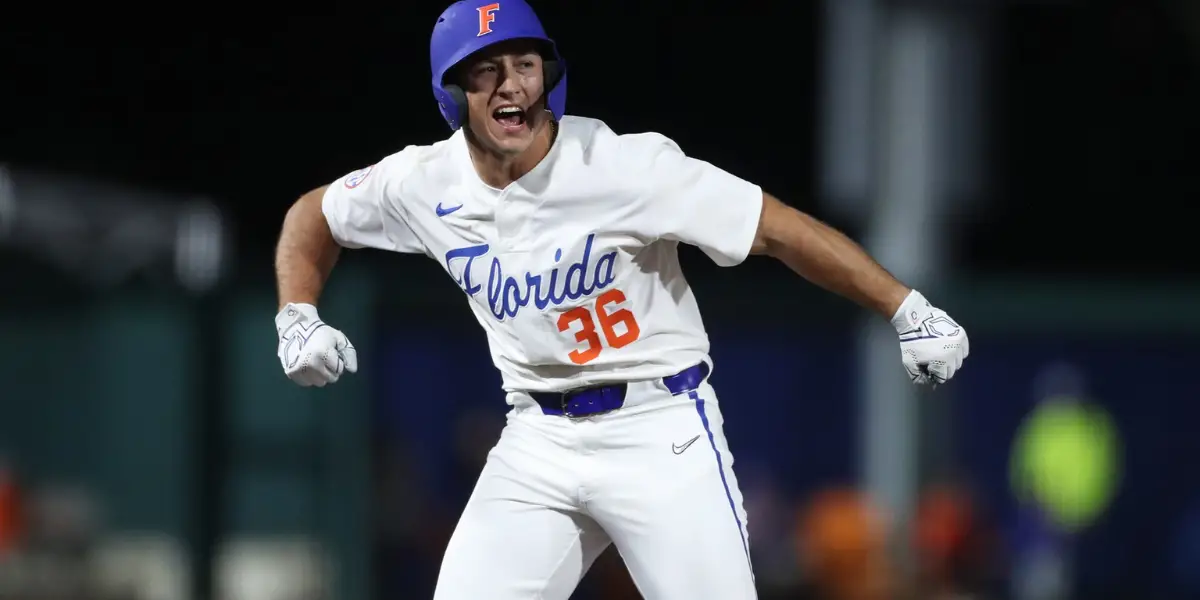 Langford was projected heading into the draft to go in the top three picks, but he fell to fourth, and the Rangers didn't pass up a chance to draft the young outfielder. Langford made his presence felt right away starting in Rookie Ball, and he would slash .385/.429/.846 with a 1.275 OPS; he had three doubles, one home run, four RBI, three runs scored, one walk, and a stolen base in just three games. He was then promoted to High-A, where in 24 games, he slashed .333/.453/.644 with a 1.097 OPS; he had eight doubles, two triples, five home runs, 15 RBI, 22 runs scored, 18 walks, and seven stolen bases. Langford, On September 4th, would be called up to Double-A where in 12 games he slashed .405/.519/.762 with a 1.281 OPS; he has three doubles, four home runs, ten RBI, seven runs scored, 11 walks, and one stolen base. He will head to Triple-A as they start their last series this week of the 2023 regular season before the playoffs begin on September 26th.
Jack Leiter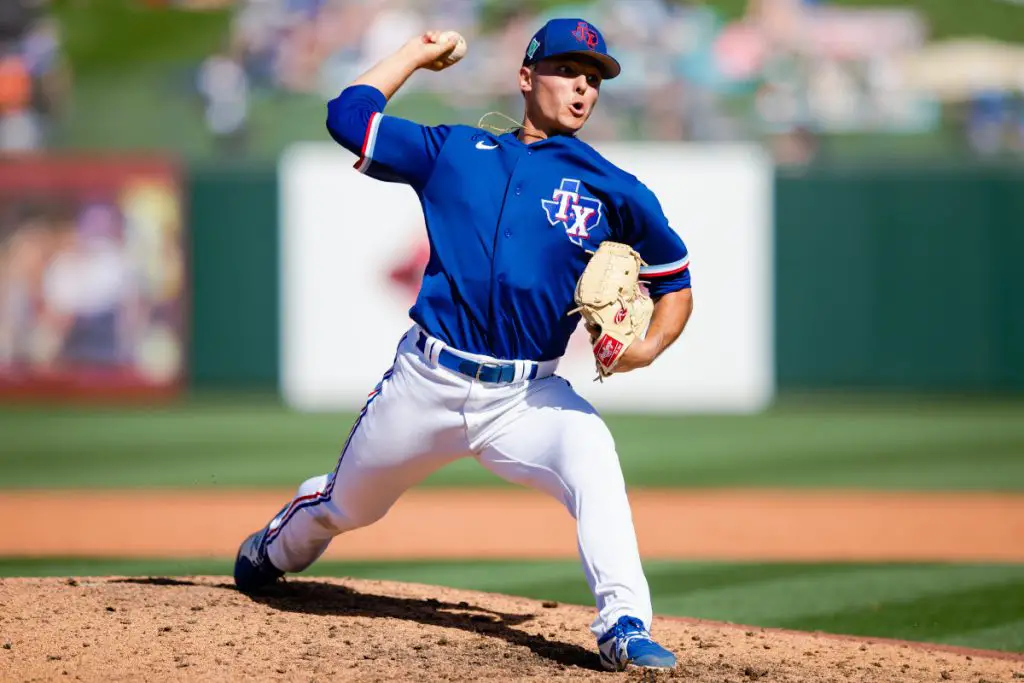 Leiter was a big name entering the 2021 MLB Draft after his successful and dominant season at the University of Vanderbilt, which included a no-hitter. It provided a solid one-two punch that had Kumar Rocker also in the Rangers system. That team finished just short, dropping the National Championship two games to one to Mississippi State; Leiter got the only win for Vanderbilt in that series. Leiter has spent all season at Double-A Frisco this season, making 19 starts and posting a 2-6 record with a 5.07 ERA in 81.2 innings of work. He posts a 1.39 WHIP, a 1.5 HR/9, a 5.2 BB/9, and a 12.1 K/9. Leiter has a good K/9, but he needs to work on his walks and get that BB/9 down if he wants to pitch for the Rangers in 2024 or 2025. Leiter's last start at Double-A came on Saturday, putting him in line to start Friday for Round Rock if they keep him on his regular schedule.