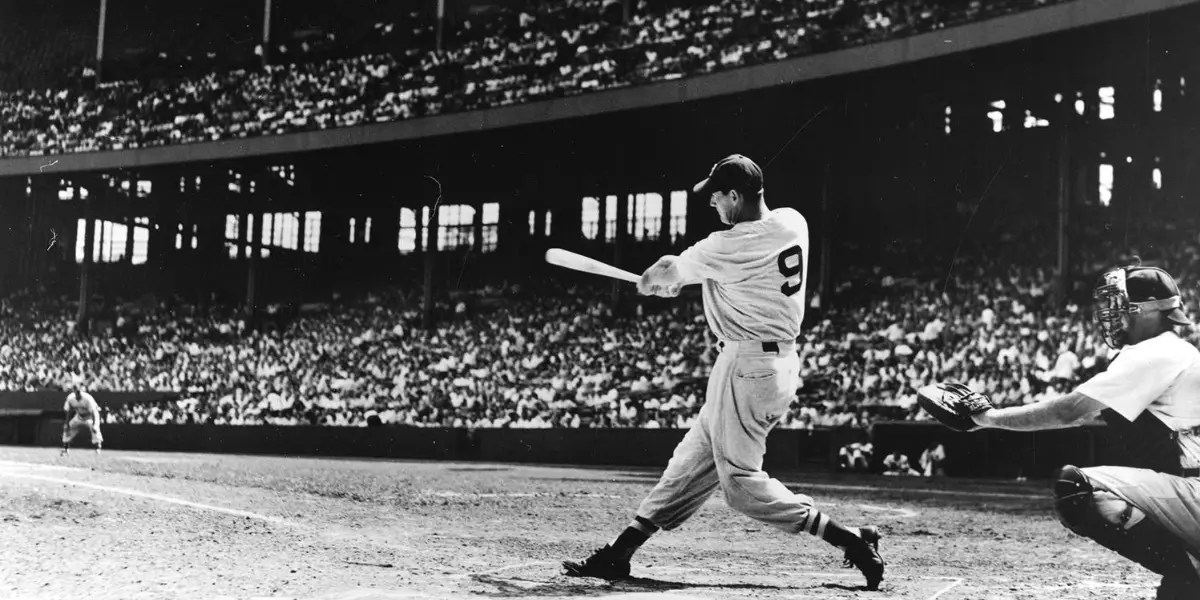 Over the years, the names of Babe Ruth, Hank Aaron, Willie Mays, Ty Cobb, and even Shohei Ohtani have been discussed as the greatest baseball players of all time, but what about Ted Williams? Williams played in the big leagues for 19 seasons, having missed his age 24, 25, and 26 season which was 1943, 1944, and 1945, due to him going into the Military. Williams joined the U.S. Navy in 1942, went on active duty in 1943, and became a second lieutenant in the United States Mariner Corps as a Naval Aviator.
While serving, he played on a baseball team in Chapel Hill, North Carolina, and played in the All-Star game in 1943 when Babe Ruth managed the team. When the war ended, William played baseball in the Navy League along with Joe DiMaggio, Joe Gordon, and Stan Musial. In 1946 Williams was discharged and returned to the Red Sox for that season. I looked back and tried to figure out his numbers had he not served and played those three seasons for the Red Sox. I took his stats from the two seasons before service and his stats from the first four years when he returned, then divided them by six, multiplied them by three, and added those stats to his all-time numbers to see where he'd rank.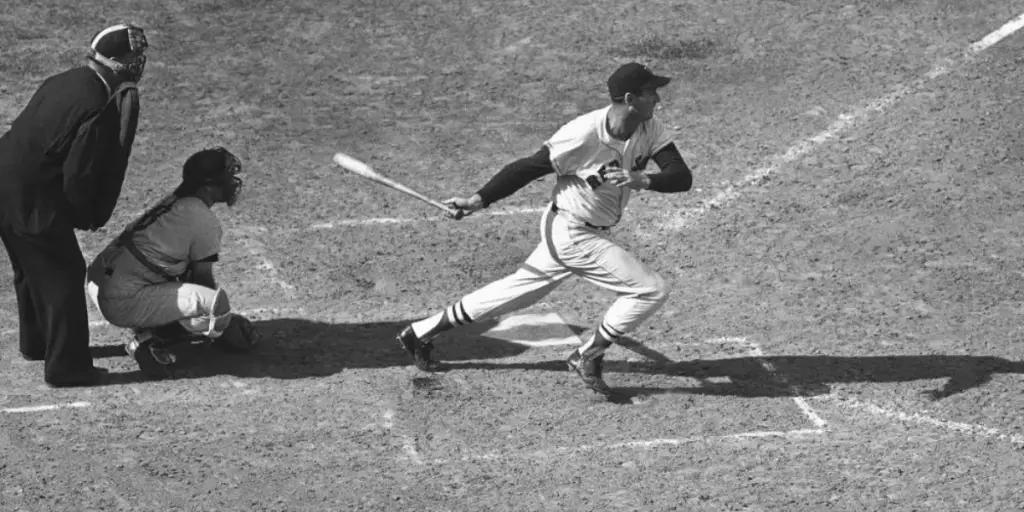 Ted Williams Career Numbers
Williams finished his career with 9,792 plate appearances going 2,654-7,706, and slashed .344/.482/.634 with a 1.116 OPS. He had 1,798 runs scored, 525 doubles, 521 home runs, and 1,839 RBI. With all those stats, Williams finished 20th all-time in runs scored, 77th all-time in hits, 46th in doubles, 20th in home runs, and 16th in RBI. If Williams had played those three seasons and assuming he never suffered an injury, he would have had 11,797 plate appearances again roughly, would have likely gone 3,113-9,254, which would mean he would have slashed .336/.491/.624, and had an OPS of 1.115. He would have finished close to 2,207 runs scored, 614 doubles, 627 home runs, and 2,229 RBI; now, none of this again is guaranteed. I took his stats and did a rough estimate based on an average of six seasons, and he was in his prime during this time. So, with all the updated stats he would have had, he would have finished higher in all of those categories; he would have finished fourth all-time in runs scored, 24th all-time in hits, 15th in doubles, seventh all-time in home runs, second in RBI, and from fourth in walks to second all-time.
Williams did end up finishing his career with 17 all-star game nominations, he won two MVP awards with one of those being in his first year back from service, he finished in the top five for MVP voting eight times in his career, his number nine is retired by the Red Sox, and he was inducted into the Hall of Fame in 1966. One of his most iconic moments was when Williams rode out on the golf cart during the 1999 All-Star game at Fenway Park as part of the All-Century team. Ted Williams was a feared hitter back in his day, and even Babe Ruth told him during that All-Star game in 1946 he reminded him a lot of himself, and that's high praise from someone who is referred to as the greatest of all time so why isn't Ted Williams talked about as much in that same way?