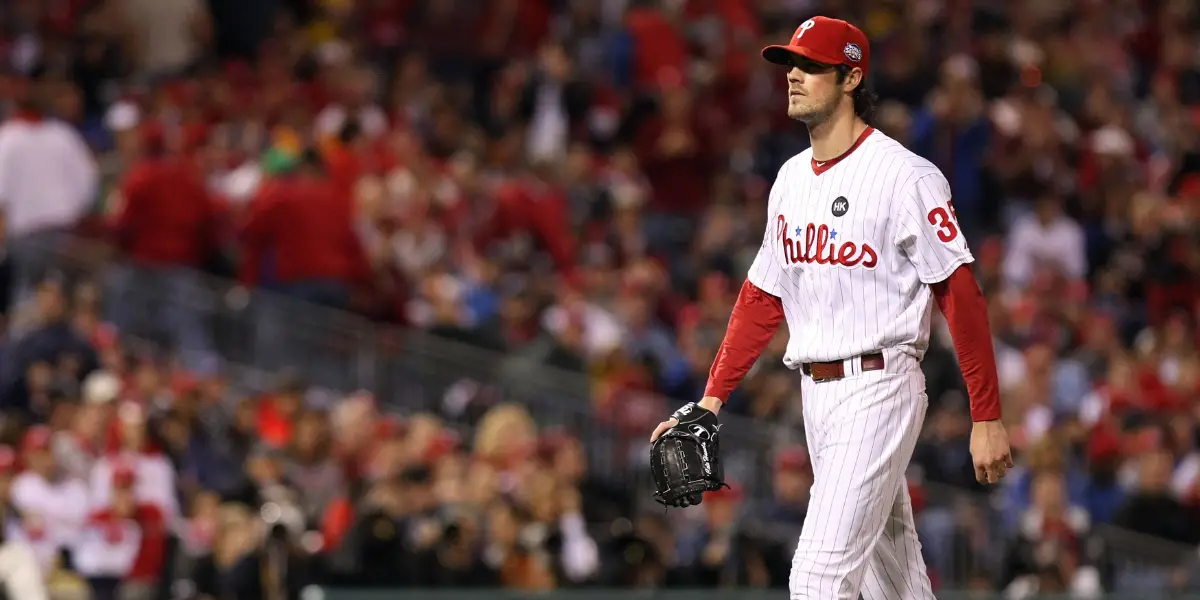 Phillies fans know all about Cole Hamels, 2008 World Series MVP, 4x all-star, one of the "four aces" in 2011, alongside Roy Halladay, Cliff Lee, and Roy Oswalt, and a great all-around pitcher. Hamels hasn't been on an MLB team since 2020, and he looks to make a comeback in 2023. With teams all around the league working him out, should the Phillies take a chance on 39-year-old Hamels and bring him back to the place where it all started? Let's discuss whether or not Philly should pull the trigger on one of the best pitchers the franchise has ever seen.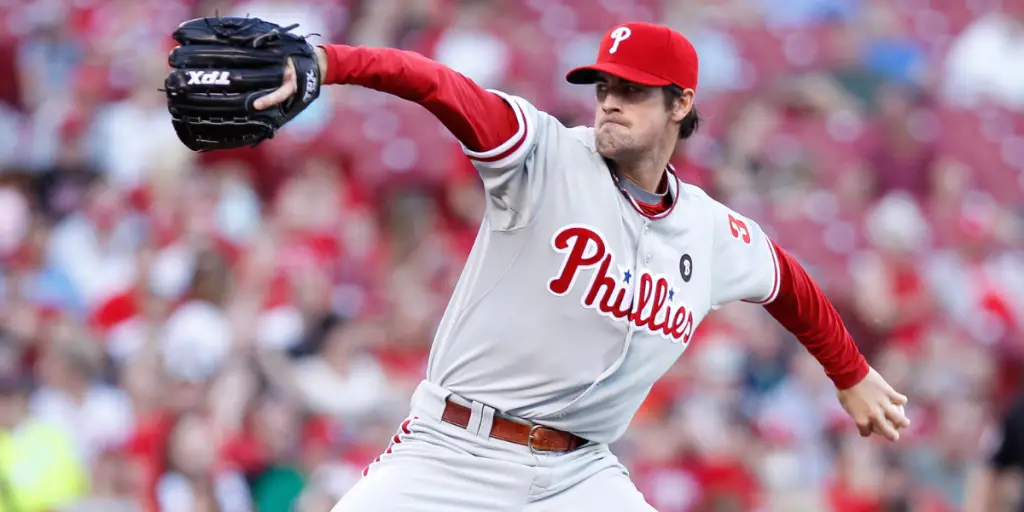 Hamels' Days In Philadelphia
Cole Hamels had a very illustrious career in Philadelphia, including a World Series win, in which he won the MVP, and three all-star appearances. In what may be the best year of Hamels' career, 2011, he posted a 2.79 ERA, with 194 strikeouts and 44 walks in 216 innings. Hamels also posted a 0.986 WHIP in 2011, the only season of his career in which he had less than a 1.000 WHIP. Hamels finished 5th in NL Cy Young voting in 2011, behind eventual winner Clayton Kershaw, 2 of Hamels' Philadelphia teammates in Roy Halladay and Cliff Lee, and Ian Kennedy, finishing ahead of 2x Cy Young award winner Tim Lincecum. Hamels will always be remembered In Philadelphia for his unhittable fastball/change-up combination. Hamels' fastball sat at 91.9 MPH, with his change-up sitting at 84 MPH, with well above-average arm-side run.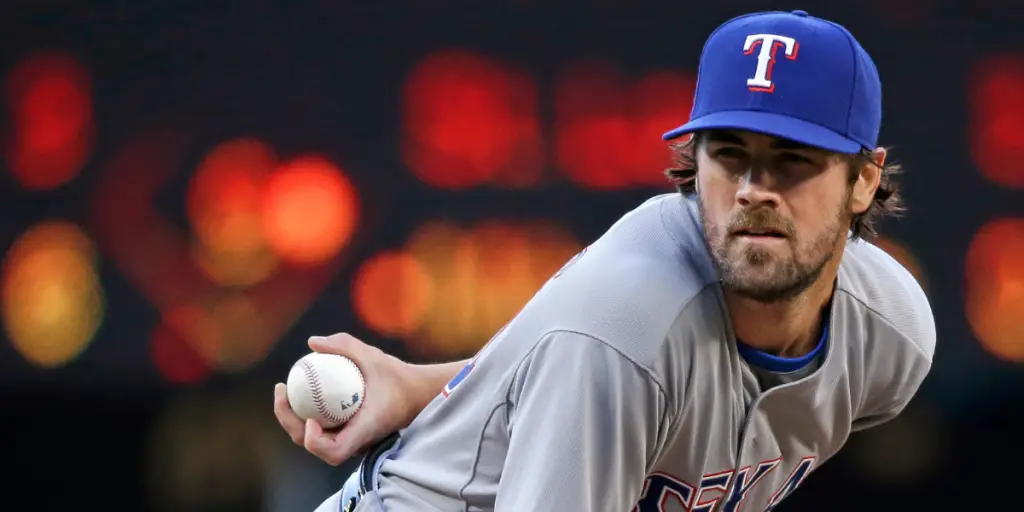 Hamels Makes His Way To Texas
On July 31st, 2015, The Phillies traded Cole Hamels and LHP Jake Diekman to the Texas Rangers in exchange for LHP Matt Harrison and five prospects. This move broke the heart of Phillies fans all around the world. In the 3.5 years he was in Texas, Hamels made an all-star game (2016), but never reached the level of dominance he had in Philadelphia, posting a 3.90 ERA with 497 strikeouts and 195 walks in 546.2 innings as a Ranger. After a disappointing run in Texas, the Rangers traded Hamels to the Chicago Cubs on July 27th, 2018, where he had a bit more success, posting a 3.30 ERA with 217 strikeouts and 79 walks in 218 innings over two seasons.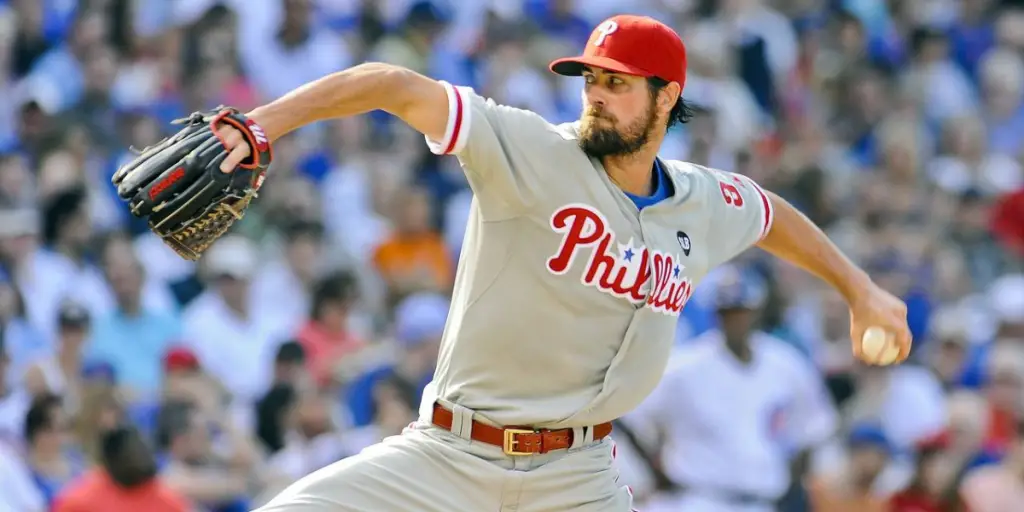 Is Cole Hamels Still Good?
It's 2023, and Cole Hamels is 39 years old, but is he still good? We don't know the answer to that question, considering the last time Hamels pitched in an MLB game was in 2020 with the Atlanta Braves. However, this tweet from MLB Reporter Jon Heyman shows hope for the 4x all-star:
Hamels' fastball is only reaching 88-91 MPH. However, velocity isn't everything on the mound. In 2015, Dallas Keuchel, on the Houston Astros at the time, won the AL Cy Young award after posting a 2.48 ERA with 216 strikeouts and 51 walks in 232 innings. Keuchel pitched his fastball 56.1% of the time, averaging a velocity of 89.6 MPH. If Keuchel can win a Cy Young award while throwing a sub-90 MPH fastball over half of the time, there is no doubt in our minds that Hamels can produce on the mound in 2023.
Now, the moment you've all been waiting for, the answer to the question this article is all about, should the Phillies bring back Cole Hamels to pitch in 2023? Yes! It's possible that the Phillies could run a six-man rotation this season, and with a set five-man rotation of Zack Wheeler, Aaron Nola, Ranger Suarez, Taijuan Walker, and Andrew Painter (most likely), that leaves room for Hamels in the Phillies rotation. Not only do we think Hamels would be able to produce for Philadelphia in 2023, the 4x all-star putting on a Phillies uniform again would be quite the nostalgia trip, and would bring back some great memories. Make the move Dave, bring back the hero of the 2008 World Series.