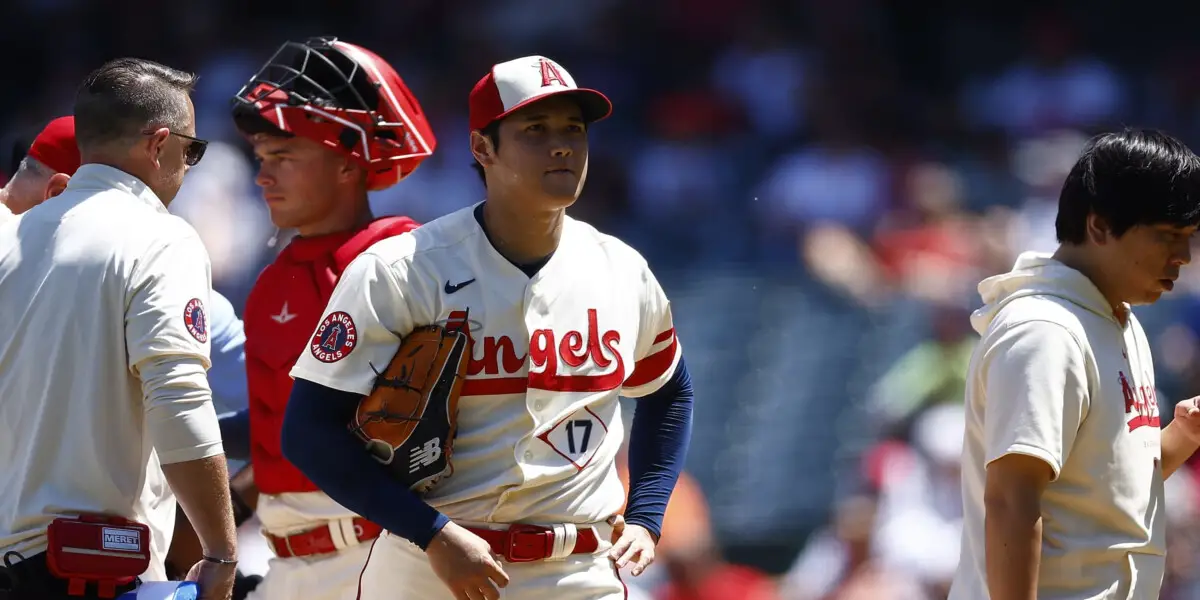 The Angels announced that two-way superstar Shohei Ohtani will be put on the 15-day injured list with an oblique strain that will force him to sit out the remainder of the season.
It was revealed in late August that Ohtani had a torn UCL and would not pitch the rest of the year, but then an oblique strain suffered in batting practice on September 4 has sidelined him ever since.
Ohtani is still a heavy favorite to win American League MVP, even with him missing the season's last month. Ohtani finishes hitting .304/.412/.654 at the plate with a 1.066 OPS, 178 wRC+, and 44 home runs. On the mound, he finished with a 3.14 ERA, 31.5 K%, and a 3.59 xFIP in 23 starts.
Even without playing for almost two weeks, Ohtani still leads the majors in intentional walks and leads the American League in triples (8), home runs (44), walks (91), on-base percentage (4.12), total bases (325) and fWAR (6.6).
This is the third straight year that Ohtani finished a season that many could argue is the greatest in baseball history. There is no question that Ohtani has been the best player in baseball for the last three years, as he has been one of the best hitters and pitchers in the game.
Since 2021, Ohtani ranks among the majors tied for second in home runs (124), second in slugging percentage (.585), second in OPS (.964), fourth in wRC+ (156), first in fWAR if you combine pitching and hitting (15.4 hitting, 10.9 pitching and 26.3 total), sixth in ERA (2.84), 10th in xFIP (3.21) and third in K% (31.4).
It is one of, if not the most, dominant three-year stretch in baseball history besides maybe Barry Bonds in the early 2000s.
The combination of the production and UCL tear makes Ohtani's free agency case all the more intriguing this offseason. It is not confirmed, but it looks pretty likely that Ohtani will be taking his talents elsewhere this offseason, as the Angels have failed to make the postseason since 2014 and were eliminated from postseason contention after last night's loss to the Detroit Tigers.
There will undoubtedly be teams that will still pay a lot of money for Ohtani's services, but a caveat will be the future of his pitching. Angels General Manager Perry Minasian said that Ohtani will undergo some procedure on his elbow but did not specify if it will be Tommy John or not.
Disappointing is an understatement when describing the Angels' season, and with Ohtani out for the rest of the season and likely signing somewhere else in the offseason, it is difficult to see where the Angels go from here. Ohtani has been the only consistent bright spot for the Angels since 2021.
You can make a three-part Netflix documentary on the last month alone for the Angels from the Ohtani and Mike Trout injuries, the Anthony Rendon saga, and many more head-scratching events that have gotten to the point where the Angels came out and said if Trout wants to seek a trade this offseason, they would be open to it. But all of that is for a different article another day.
For now, all Angels fans can do is look back and appreciate the greatness that Ohtani has given them for the better part of the last six years.