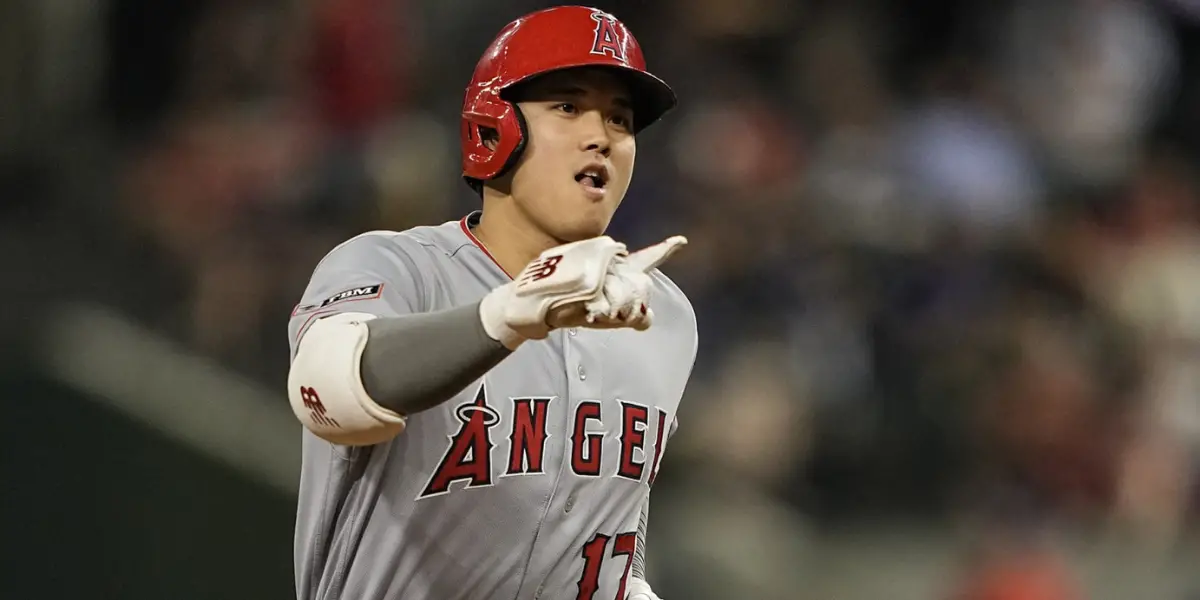 No, this is not clickbait. Shohei Ohtani is the most awe-inspiring talent baseball has ever seen, and he's only getting better. Fresh off of a season in which he had a 2.33 ERA and 34 home runs, and two years after his historic 2021 AL MVP season, Ohtani is having his best season yet. Ohtani is currently hitting .301 with 105 strikeouts and a 3.29 ERA on the mound. Oh, and he also just tied the Major League lead in home runs with 22, catching Pete Alonso with four home runs in four games vs. the Texas Rangers, including a game in which he was credited with a win, and is the only qualified hitter with a 1.000 OPS or higher (1.002) as of Friday, June 16th. If these statistics somehow don't convince you of his greatness, maybe visual evidence will. Nobody should be able to physically do this, let alone a starting pitcher:
On top of Ohtani's freakish numbers, his Angels are having their best season in years, sitting at a strong 39-32, 4.5 games behind the AL West leading Texas Rangers. There were many preseason rumors of the Angels dealing Ohtani by the trade deadline if they were continuing to fail, but they proved those rumors to be exactly that in mid-June. However, there's one problem: Shohei Ohtani becomes an unrestricted free agent after this season, meaning he can sign wherever he wants to. Whether he stays with the Angels or signs with another team, Ohtani is due to sign the largest contract in MLB history, with an estimated deal north of $600 million. Although this number seems absurd, this contract would be more than worth it for a player of Ohtani's level. According to Yardbarker.com, the New York Mets, New York Yankees, and Chicago Cubs have the best odds to land Ohtani if he were to leave Anaheim, but that's always been the question. Does he leave the Angels at all? Luckily for us baseball fans, we don't have to wait long to find out.
In terms of pure talent, nobody has ever, or most likely will ever, be more talented on a baseball field than Shohei Ohtani. You could argue that Barry Bonds is a better hitter, and you could argue that Pedro Martinez is a better pitcher, but nobody has ever been able to do both at an elite level. Now, we know what you're saying right now: "Babe Ruth was doing both 100 years before Shohei Ohtani was in America," and while that may be correct, Ohtani is arguably better than Babe in both aspects. Yes, Babe Ruth has some historically good numbers, but so does Shohei Ohtani. This guy is playing arguably the best talent baseball has ever seen and is putting up numbers that compete with Ruth's best years. In this day and age, being able to throw a pitch 100+ MPH and hit a ball 110+ MPH in the same game is absolutely unheard of, but Ohtani accomplishes that nearly every time he steps foot on the mound.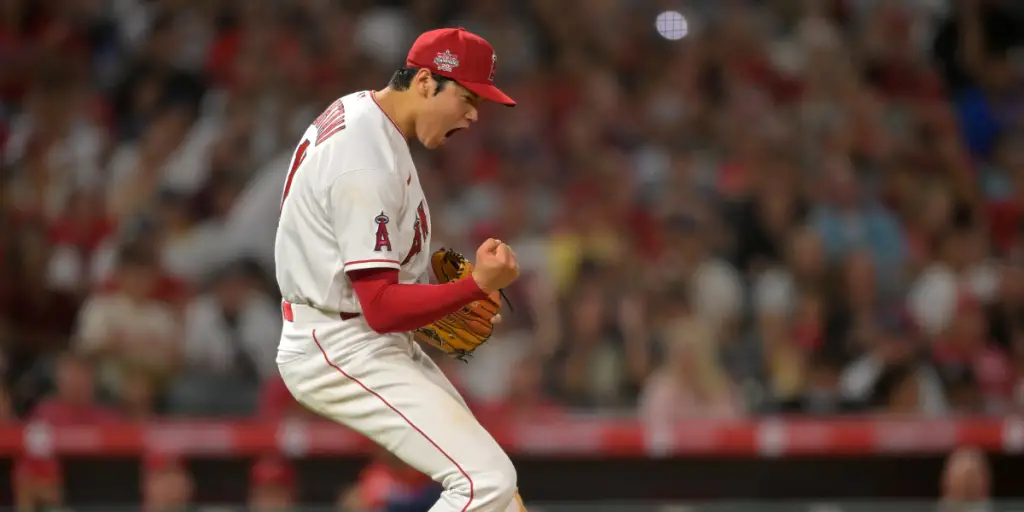 Ohtani is currently running away with the 2023 AL MVP, and if it weren't for Aaron Judge breaking the AL record with 63 home runs in 2022, he would be on track to win his third straight. On top of the AL Rookie of the Year award in 2018 and a Pacific League MVP back in Japan in 2016, his trophy case is already filling up at the young age of 28. All Ohtani needs to complete his collection is a Cy Young award and a World Series trophy. He's more than good enough on the mound to win Cy Young, but in his current situation, a World Series trophy is looking far out of reach. However, Ohtani could sign with a contender this offseason and most likely change the sport of baseball forever. Now, if Ohtani continues this historic pace he's on, the status of G.O.A.T is his to lose. That just has to happen first. It's an absolute joy watching Shohei Ohtani play baseball, and I can't wait to see how much more he can succeed in the next decade.