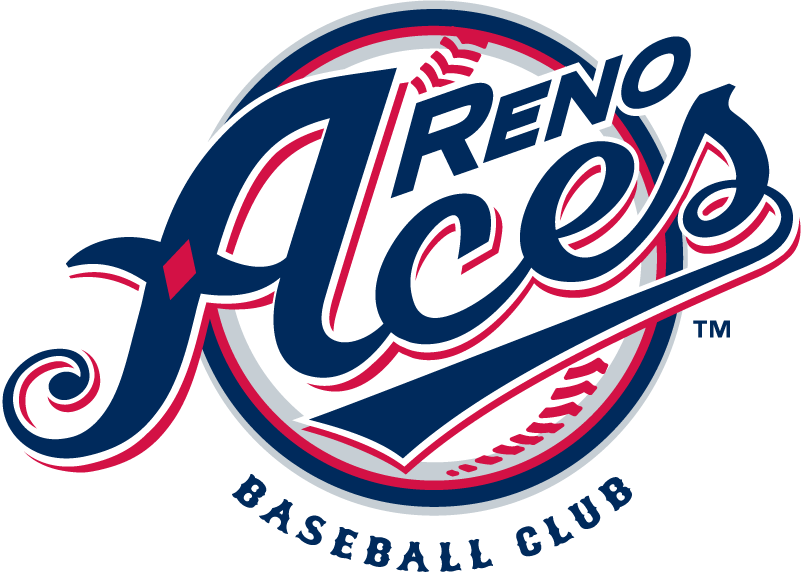 The Arizona Diamondbacks' Triple-A affiliate, the Reno Aces of the Pacific Coast League (PCL), currently sit atop the PCL West Division and second in the league only to the Oklahoma City Dodgers. Arizona's affiliates at the other levels of the minor league ranks are struggling. However, that doesn't mean that their other affiliates are bad, but rather that they're moving their prospects up through the ranks at a consistent clip. Reno currently sits six games ahead of the next closest team in their division, the Las Vegas Aviators. The Aces' pitching staff sits about the middle of the pack in the PCL, but it's their offensive play that has been absolutely putting the bat to the ball and then some this season with their production.
On the offensive side of things, the Aces tend to put up a lot of runs when they win. In multiple games, the Aces have put up double digits, which is a continuing trend from last season. Even when they don't reach double digits, they still score five to nine runs per game in their victories. It's clear that Arizona has a loaded farm system, with many of their prospects currently sitting at the Triple-A level. Reno has been a very successful organization in recent years, including a PCL Championship just last season, where they defeated the El Paso Chihuahuas. The Aces went on to lose the Triple-A National Championship to the Durham Bulls of the International League (IL).
Since making his major league debut, pitcher Brandon Pfaadt has been demoted back down to Triple-A Reno. He's currently third in Arizona's prospect rankings with a 3.91 ERA and a record of 2-1 in five games played, all of which he has started. LHP Blake Walston is also with Reno and sits sixth in their prospect rankings. INF Blaze Alexander sits ninth, with RHP Slade Cecconi closing out the top 10 in their prospect rankings.
But it should be noted that three of their top 10 prospects are at the Triple-A level with Reno. Beyond the top 10, the Aces have a boatload of players in their top 30 prospect rankings. Those players include OF Jorge Barrosa at 13, OF Dominic Fletcher at 15, RHP Justin Martinez at 19, OF/1B Dominic Canzone at 20, RHP Carlos Vargas at 22, and RHP Bryce Jarvis at 25.
With the talent that Reno has, it begs the question if they'll make another run at the PCL Championship, where they'd likely face the OKC Dodgers if everything holds where it is now. But it's the variety position-wise of their talent that should be noted with their pitching staff, infielders, and outfielders. Arizona also has multiple prospects at the Double-A level with the Amarillo Sod Poodles. This includes their number one prospect, Jordan Lawler. Deyvison De Los Santos is also with Amarillo and sits fourth in Arizona's prospect rankings. With Lawler and Santos in the top four of Arizona's prospects rankings, among others further down the list, it's clear that Reno is set up for long-term success.