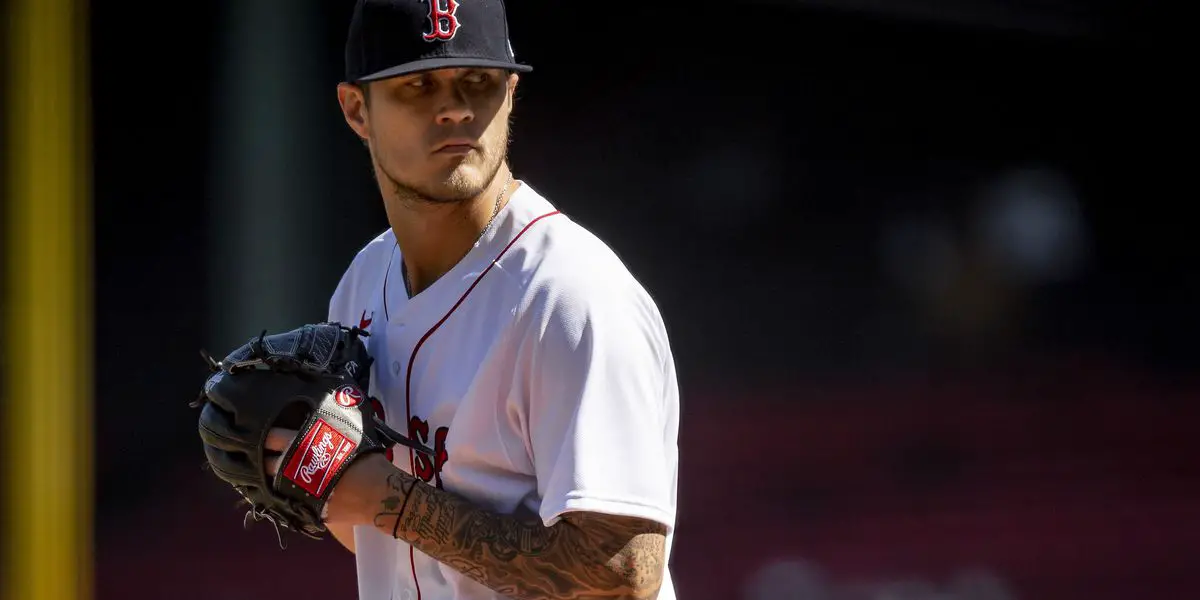 The Boston Red Sox enter the 2023 season with a handful of pitchers they can utilize in their starting rotation if they stay healthy. Chris Sale and James Paxon are two players that have dealt with health issues over the last couple of seasons, and their health status can really affect how the starting rotation shakes out throughout the season.
One player ready to make a name for himself in the starting rotation is 26-year-old Tanner Houck, who has been the ultimate swingman for the Red Sox the last two seasons, which has been invaluable. While having a swingman like Houck to utilize in the bullpen is always a plus, the hard-throwing right-hander would likely be more valuable if he can prove his worth as a full-time starting pitcher.
Alex Cora and the staff already know what Houck can do on a big-league mound, but this spring training is the time for him to show that he is more than just a swingman. He will be on a mission to prove that he deserves one of the top five spots in the rotation, as he is eager to emerge from the middle of the pack.
"Not my decision," Houck said. "I would love to start. That's what I've done my whole career. But at the end of the day, I've got to help the team win whatever way possible."
Red Sox manager Alex Cora provided an intriguing answer when asked how Houck can best help the club.
"As many innings as possible," Cora said. "Obviously the last two years have been different in a sense, but he's been able to post and do what we wanted him to do. We have to see where we're at physically and health-wise [with the other starters], but as many innings as possible."
When looking at how Houck was utilized last year, the right-hander only made four starts, with none coming after May 8th. The Red Sox had no closer or reliable bullpen, for that matter, forcing Cora to deploy him as the Sox's de facto closer for the majority of the season. Houck finished last year with a 5-4 record, a 3.15 ERA, and appeared in 32 games, recording eight saves while pitching 60 innings. Those stats don't jump out at you, so Houck must make a name for himself and prove why this season is different.
One thing is certain heading into the 2023 season, Houck will not be used as the closer as the Red Sox addressed that need by bringing in Kenley Jansen, and his 391 career saves.
The main concern for Houck will be his health after undergoing back surgery last September, but it seems that will not be an issue moving forward.
"He's a full go," said Cora. "He stayed in Boston right after the surgery all the way to mid-November, put in work. And out of all the guys [coming off injuries], he got the green light first. His stuff is really good. He's been working on a few things. He's in a great place."
While undergoing any type of surgery is never easy to overcome, back surgery is one of the trickier recoveries. For Houck, though, it seems it was the best decision he ever made, as he is poised to be the best he's ever been in his career.
"[I'm] feeling great. It was the right time, right place for [the surgery] to get done," Houck said. "That way, I'm ready for all of 2023. I think a lot of stuff that I had last year is cleared up now. I cleaned up a lot of my delivery as well. I think it was just something with the back had always been bugging me a little bit over the years. Now that that's cleaned up, hopefully I'll be all guns blazing and ready to go."
He has made it clear that his goal heading into this season will become known as a stroke thrower challenging the batter with his fastballs before mixing them up with his slider and newly added splitter.
"If you're going to be a pitcher, you have to throw strike No. 1 and just continue on that path," said Houck. "Whatever role you're in, if you're not throwing strikes, you're not attacking the zone with all your pitches, you're probably not going to get your number as called as often."
Fans can watch out for the emergence of Houck's third pitch this season. While it is always great for a pitcher to have two dominant pitches in their arsenal, having that third weapon often differentiates the good and the great. Houck is very high on his splitter, being the difference maker for this year.
"Splitter has definitely made a lot of leaps and bounds this year," said Houck. "I feel a lot more comfortable with it and throwing it in all counts now. I felt that way a little bit last year being in a bullpen role, but I didn't need it as often. But in a starting role, I know I'm going to have to add that in."
All eyes will be on Houck during Spring Training as he looks to make a name for himself and convince Alex Cora that he is ready to occupy one of the five starting spots in the rotation.