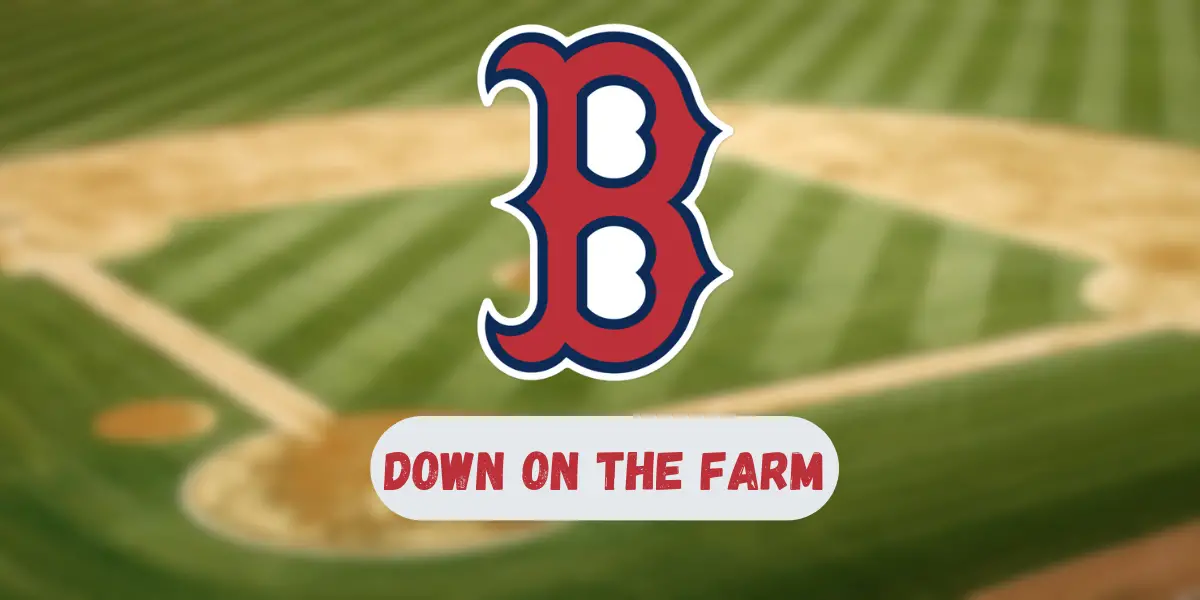 The Boston Red Sox AAA affiliate, the Worcester Red Sox, is currently loaded with members of the Red Sox team on rehab, with Chris Sale and Trevor Story playing down there, as well as Tanner Houck and Garrett Whitlock, working out and getting ready to start their rehab assignment. Sale took the ball yesterday, making his first rehab start; he went just two innings; he didn't allow a run on one hit; he walked two and struck out three; he is expected to make another rehab start on Sunday for Worcester. Story has been down in the minor rehabbing for two weeks now; he has played in nine games and is slashing .250/.400/.667 with a 1.067 OPS; with AAA Worcester, he has played in six games and is slashing .250/.400/.688 with a 1.088 OPS, he has two home runs with his second coming last night, he has also been playing shortstop down there. In six games in the field at short, he has not committed an error and recorded five putouts and seven assists with two double plays. Story has not skipped a beat from the time off and is ready to return this weekend. Whitlock and Houck threw bullpens yesterday; there is no timetable yet set for Whitlock's return. However, Houck has been rumored to be further along in his progress and is expected to make a start Saturday for AAA Worcester.
Red Sox Top Five Prospects Season Stats
(#) – Overall Prospect Ranking in MLB Top 100
Number One: SS – Marcelo Mayer (3)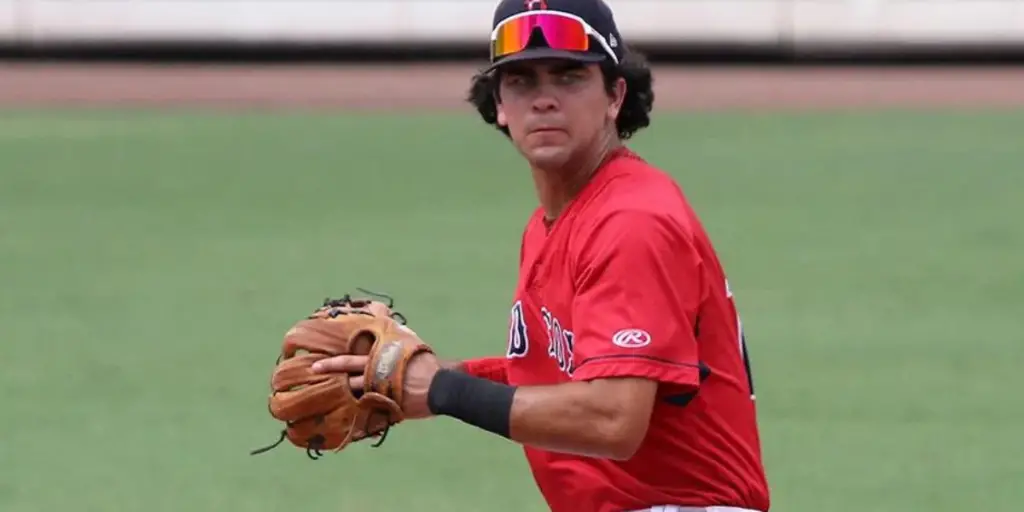 Mayer this season has played for High-A Greenville and AA Portland. Combined between the two levels, he is slashing .240/.310/.440 with a .750 OPS; 43 runs scored, 19 doubles, two triples, 13 home runs, 54 RBI, and nine stolen bases. Mayer has struggled a little in Portland, slashing .195/.261/.366 with a .627 OPS. In the middle of July, Mayer did go on a hot stretch riding a seven-game hitting streak going 8-29 with two doubles, a triple, and one RBI during that stretch.
Number Two: OF/SS – Ceddanne Rafaela (77)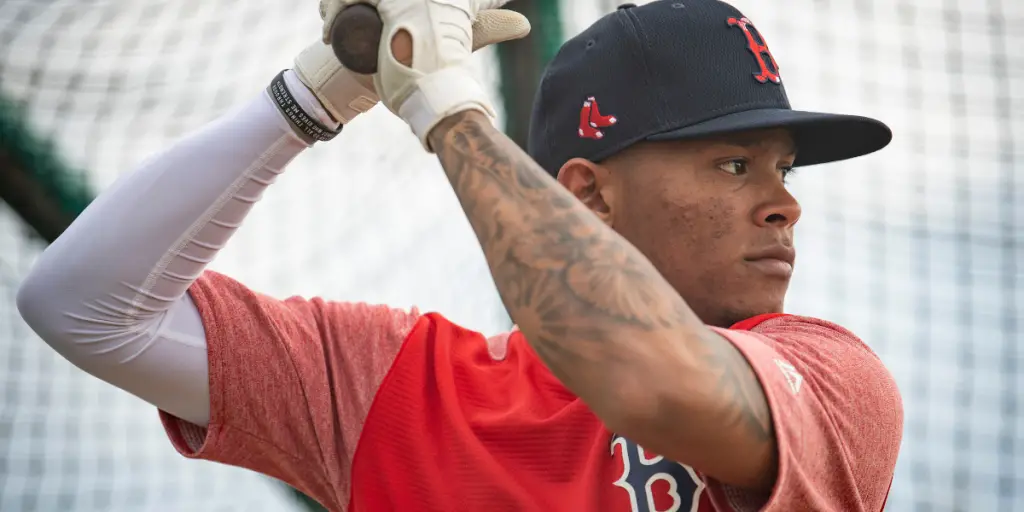 Rafaela was mentioned as the top prospect teams wanted in a trade for a pitcher with control over the deadline. Still, Chaim Bloom decided against it, and with good reason, as Rafaela, this season is slashing .303/.342/.499 with a .841 OPS between AA Portland and AAA Worcester. He has played 26 games, scoring .324/.365/.630 with a .995 OPS with AAA Worcester. Rafaela, during July, had a 14-game hitting streak; during that stretch, he went 23-60 with seven doubles, two triples, four home runs, and 17 RBI. After his streak was snapped on July 28th, he started a new streak and has a hit in his last three games, going 6-11 with a double, a home run, and two RBI.
Number Three: 2B – Nick Yorke (81)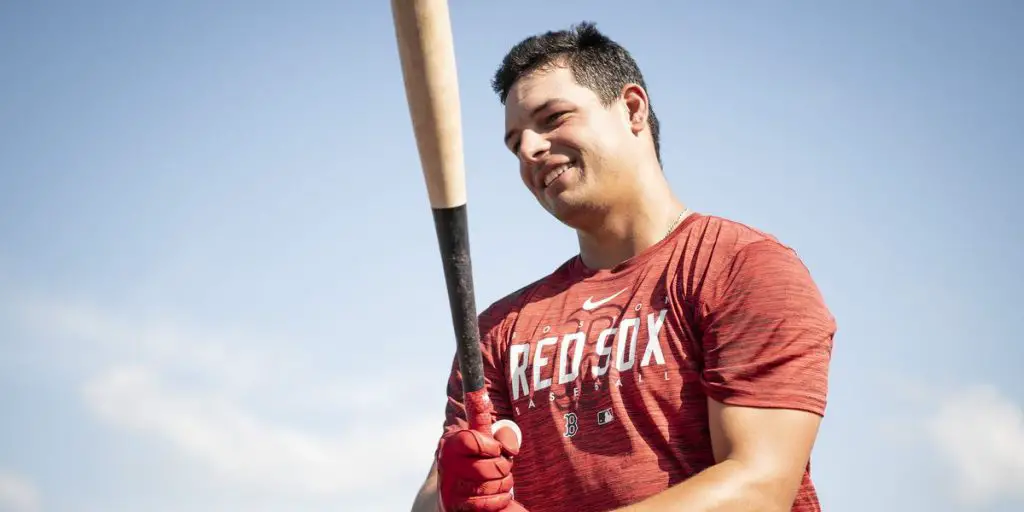 Yorke has spent all season at AA Portland, having played in 78 games slashing .273/.352/.454 with a .806 OPS; he has 14 doubles, five triples, 11 home runs, 44 RBI, and seven stolen bases. Yorke is riding a five-game hitting streak going 7-23 with a double, two home runs, and four RBI.  
Number Four: OF – Miguel Bleis (82)
Bleis is done for the season as he will undergo season-ending surgery. This season for Low-A Salem, he slashed .230/.282/.325 with a .607 OPS; he had three doubles, three triples, a home run, 16 RBI, 18 runs scored, 11 stolen bases, and ten walks in just 31 games for Salem.
Number Five: OF – Roman Anthony (94)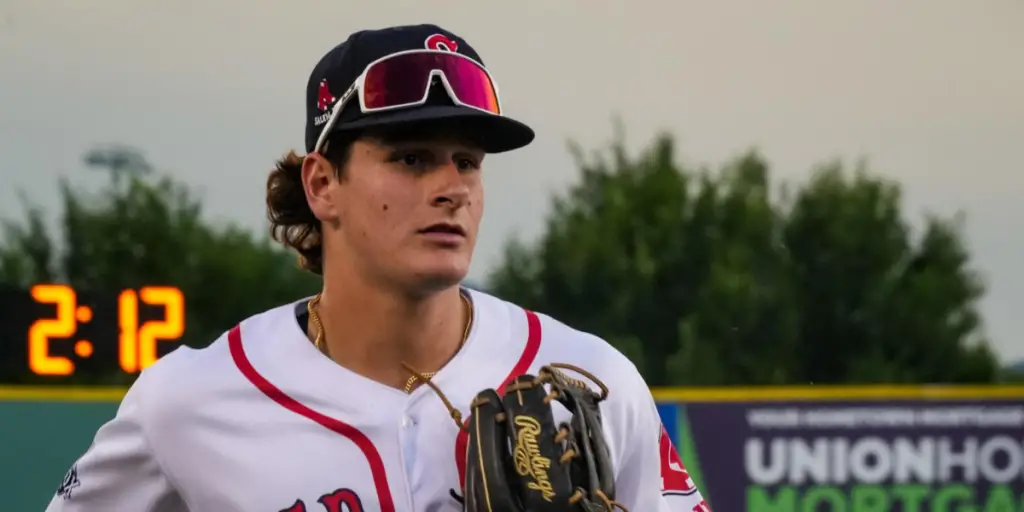 Anthony cracked into the MLB Top 100 in July, and this season between High-A and Low-A, he is slashing .252/.398/ with a .849 OPS; he has 16 doubles, two triples, 11 home runs, 40 RBI, 27 runs scored, 13 stolen bases, and 65 walks in 72 games. In High-A, where he is playing now, he is slashing .287/.430/.648 with a 1.078 OPS; he has seven doubles, one triple, ten home runs, 22 RBI, 25 runs scored, two stolen bases, and 27 walks in 30 games. Like the other prospects above him, Anthony is also on a hitting streak over his last two games, and he is 2-7 in those games with two runs scored, a home run, and an RBI.