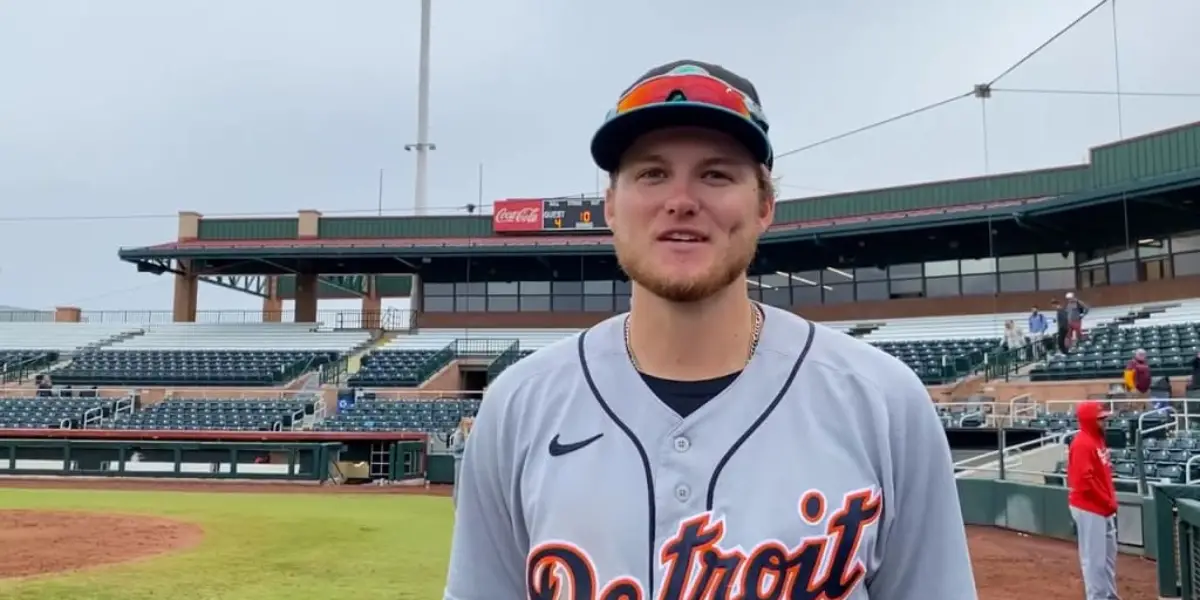 Being the young brother of an already MLB established All-Star (Austin Meadows) can put pressure on a player, as can being in the same draft (2018) as Casey Mize and being selected by the same organization. Yet, scouts were high on Parker Meadows. The 6′ 5″ Meadows was scouted pre-draft for above-average grades for his arm, defense, raw power, and speed once he was fully developed. It looks like the young outfielder is close to fulfilling his pre-draft projections.
In 2019 making his debut for Low-A West Michigan Whitecaps, Meadows hit .221 with seven home runs but going just 14 for 22 in stolen bases. 2020 saw Meadows season put on hold due to COVID. In 2021, Meadows returned to West Michigan and struggled, hitting .208 with eight home runs and nine stolen bases on 17 attempts.
Parker Meadows showed well defensively in the outfield and was respectful in keeping his strikeout rate under 25% while walking 9%. Staying consistent in terms of hard contact eluded Meadows. The Whitecaps identified a hitch in Meadows swing, and a plan was put in place to correct the hitch, which led to many weak ball ground-outs and soft fly-outs.
That offseason, Parker Meadows corrected his swing and worked on getting more bat speed. .275 batting average, 16 home runs 52 RBI's last season for the Erie Seawolves allowed Meadows name to circulate through the Detroit Tigers pipeline once again.
This year Meadows got invited to spring training with the Tigers, and the young player showed a lot of promise. Meadows tore the cover off the ball this spring. Currently ranked #6 in the Tigers pipeline, Meadows, a young center fielder, posted 1.131 OPS with four home runs and six extra-base hits in 33 plate appearances. Meadows did strike out 11 times and walk three times.
It had become clear this spring Parker Meadows had shortened his swing, ditched the hitch, and was making good contact. There is still work for him to do, he needs to cut down on strikeouts and continue to have good at bats against lefties which Meadows is one as well. This is why the Tigers assigned Meadows to Triple-A and the Toledo Mud Hens.
By reestablishing himself as a strong prospect, Meadows will surely be followed closely by the Tigers. He is close to being MLB ready. Once he cleans up a few aspects, he will get the callup.