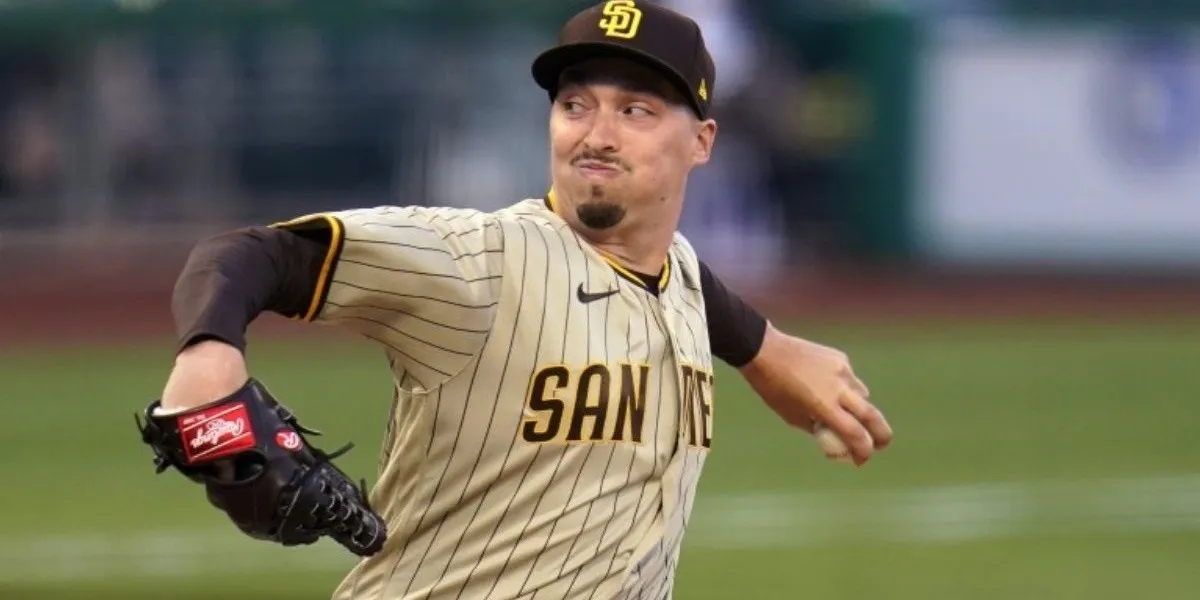 The San Diego Padres have officially named left-handed pitcher Blake Snell as the team's opening-day starter. The Padres will open up the season at Petco Park in San Diego as the friars host the Colorado Rockies on Thursday, March 30th.
Last season for the San Diego Padres' Blake Snell had an extremely promising season. After twenty-four starts last season, Blake Snell had a 3.38 earned run average and one-hundred and seventy-one strikeouts in one-hundred and twenty-eight innings. Although Blake Snell's start to the season was a bit shaky, the left-hander turned his season around, becoming one of the anchors in the Padres rotation. 
Blake Snell has been one of my favorite pitchers in Major League Baseball for quite some time now, and seeing him get this opportunity should be fun. The 30-year-old left-hander has a unique pitching arsenal that makes him one of baseball's best strikeout arms. Relying on mainly four pitches, such as his four-seam fastball, slider, curveball, and changeup, Blake Snell ranks in the ninety-second percentile in strikeout percentage and in the ninetieth percentile in whiff percentage per Baseballsavant.mlb.com. 
The Colorado Rockies make for an interesting opponent for Blake Snell on opening day. Despite the 30-year-old being one of the league's better starting pitchers, Colorado Rockies first-baseman C.J. Cron has hit quite well against Blake Snell. Through twenty at-bats, Cron has one home run with a .450 average and five runs batted in. I expect this matchup to be one to watch, especially with the improvements offensively Colorado Rockies management made this offseason. 
Regardless of who the San Diego Padres play, Blake Snell has certainly earned my trust and played a significant role in why the team had such a deep run last season. Despite some injuries and up-and-down starts, the 30-year-old should have quite the season if he can execute his pitches effectively. When Blake Snell is cooking, there are not many other pitchers out there who are more fun to watch. Petco Park should be fun and certainly loud next week. I'm hoping for a great start to the Padres' 2023 season. 
Thanks for reading! For more Padres content, follow me on Twitter at SD_Anselmo.