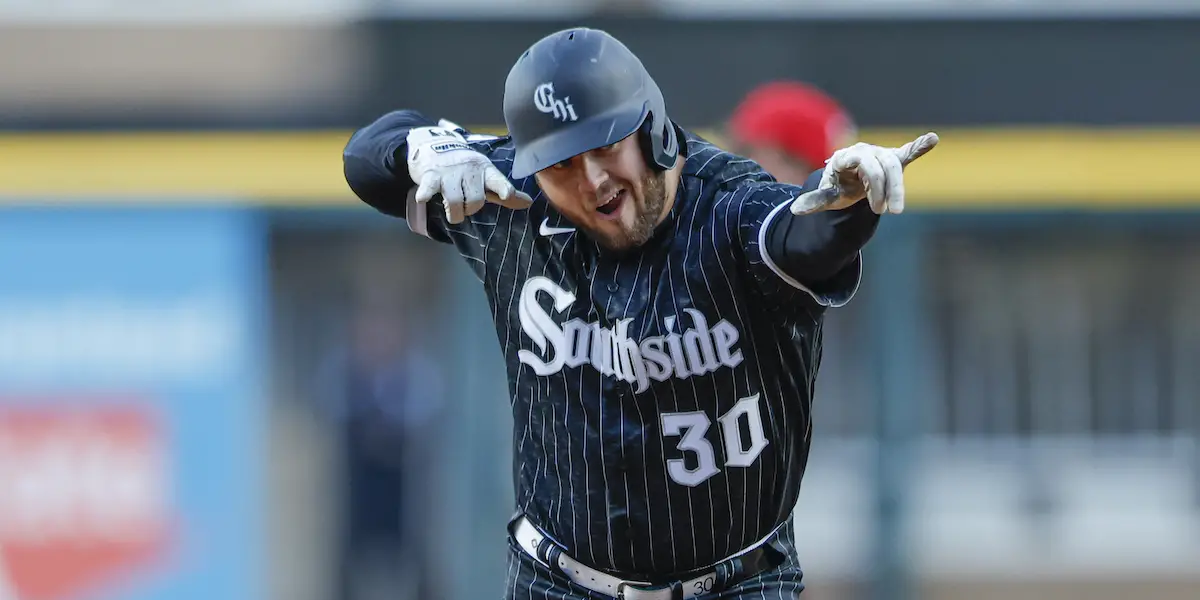 The MLB All-Star game is mere weeks away, and with the event on the horizon, the AL and NL All-Star rosters will be announced before we know it (Sunday, July 2nd at 5:30 p.m. ET on ESPN). Being an MLB All-Star is a dream for most young baseball players, and although the big superstars will make up for the majority of the rosters, we've made a list of some 'sleeper' picks for each league; players who may make it, or they may not, but they absolutely deserve some recognition. Let us know what you think!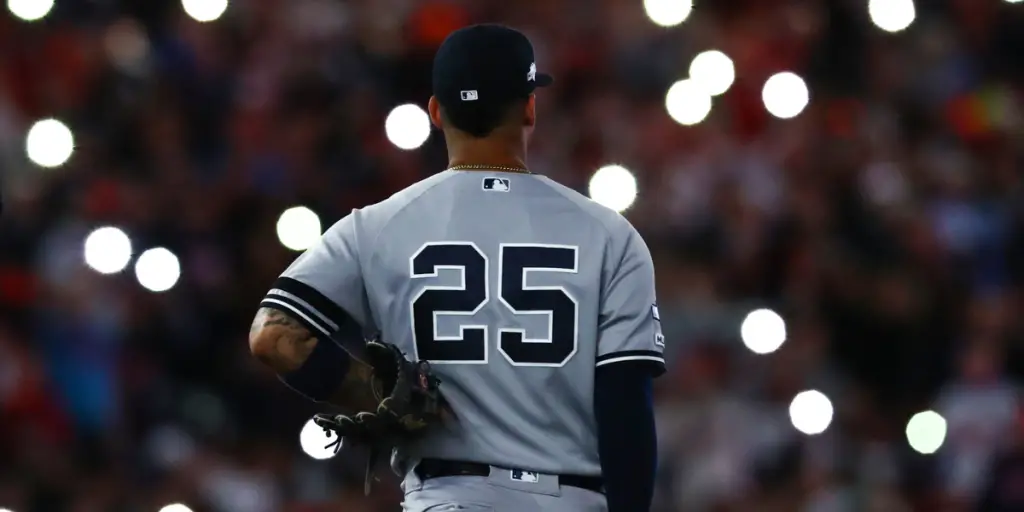 AL East
Tampa Bay Rays – Zach Eflin, SP
Starting with the best team in baseball, there are a few players who we gave consideration for this list, including Isaac Paredes and Josh Lowe, but we feel the Rays' rotation deserved some love. In a rotation that includes the AL Cy Young favorite, Shane McClanahan, Zach Eflin has done an excellent job as their second-best starter. In 14 starts, Eflin has a 3.35 ERA with 84 strikeouts to only 15 walks, a 1.035 WHIP, and a 9-3 record. Eflin has made an immediate impact in his first year as a Ray, transitioning back to a starting pitcher role after being a part of the Phillies' bullpen during their World Series run in 2022. Eflin is a big reason Tampa Bay sits atop Major League Baseball and will certainly get some All-Star consideration.
Baltimore Orioles – Tyler Wells, SP
Coming into the 2023 season, the Baltimore Orioles had heavily improved their lineup, along with their bullpen, but their main concern was their rotation, consisting of guys like Kyle Gibson and Dean Kremer at the top end of their pitching staff. Despite that, everybody in the Orioles' rotation has shined, leading to Baltimore having one of the best records in all of baseball leading into the All-Star break. However, nobody in this heavily improved rotation has shined quite as bright as Tyler Wells. n 14 starts, Wells has a 3.22 ERA with 88 strikeouts to only 19 walks, a Major League leading 0.888 WHIP(!), and a 6-3 record. Out of every starting pitcher on this list, Wells probably has the best chance to make the All-Star game; he more than deserves it.
New York Yankees – Gleyber Torres, 2B
Whether you want to admit it or not, Gleyber Torres is the heart and soul of the New York Yankees. Torres has been arguably the most consistent hitter on an otherwise injury-riddled Yankees team. In 75 games, Torres is batting .249 with 12 home runs, 10 doubles, 30 RBI, and a .746 OPS. Gleyber has also played some very solid defense at second base, making the right side of the infield a place to avoid for opposing hitters. Torres also has a great strikeout-to-walk ratio, walking 31 times while only striking out 42. On a team that's been hit with the injury bug all season, Torres has helped the Yankees stay afloat in the AL East and could potentially be a big reason the Yankees make the postseason.
Toronto Blue Jays – Erik Swanson, RP
The Blue Jays' setup man has been dominant so far in the 2023 season. Now, there were a few other players that could be argued over Swanson for this list, especially center fielder Kevin Kiermaier, but we decided to give the edge to the reliever, and it's absolutely deserved. In 36 games, Swanson has a 2.50 ERA with 45 strikeouts, 13 walks, an absurd .861 WHIP, and even has a save along the way. The Blue Jays will absolutely have some big names in the All-Star game this year, such as Vladimir Guerrero Jr. and Bo Bichette, but Erik Swanson is a name that not many will expect to see. If he ultimately gets the nod, don't be surprised.
Boston Red Sox – Justin Turner, DH
When Justin Turner left the Dodgers to join the Red Sox, expectations for his tenure in Boston were close to nothing, so the production he's provided the Red Sox has been a very pleasant surprise. Not having to play the field has surely helped the 38-year-old, but his hitting ability has been on pure display in 2023. In 73 games, Turner is batting .280 with 11 home runs, 16 doubles, 40 RBI, and an .813 OPS. Despite having the worst record in the AL East, the Red Sox are still sitting above .500, and would currently have the best record in the AL Central. Justin Turner has been a big reason why the Red Sox haven't lost relevancy after losing Xander Bogaerts in free agency; this guy is a hitting machine.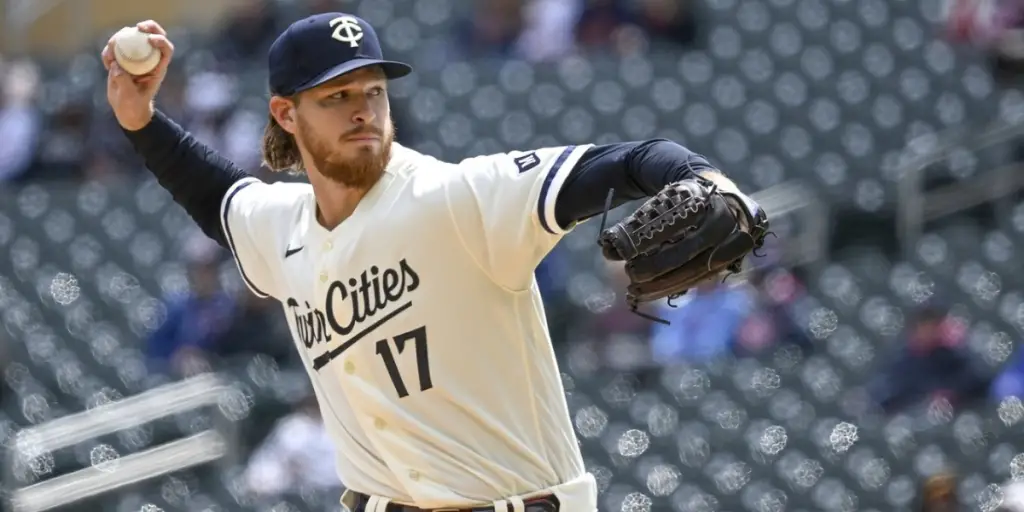 AL Central
Minnesota Twins – Bailey Ober, SP
The Minnesota Twins already have a pair of ace-caliber starters that will surely get All-Star nods in Sonny Gray and Joe Ryan, but there's one more guy in their rotation who deserves some recognition: Bailey Ober. The Twins' rotation has been one of the best in all of baseball in 2023, and Bailey Ober is a huge reason why. In 11 starts, Ober has a 2.83 ERA with 58 strikeouts, 14 walks, a 1.021 WHIP, and a 4-4 record. Ober showed glimpses of elite pitching in his shortened 2022 season, and it has really come to fruition in 2023. His record doesn't show it, but he's been dominating hitters all season, despite his low strikeout numbers. Lots of soft contact, lots of outs, lots of success.
Cleveland Guardians – Josh Naylor, 1B
Baseball fans everywhere know about Josh Naylor and his electric personality. Whether you love him or hate him, there's no denying how good he's been for the Guardians in 2023. In 67 games, Naylor is batting .290 with 9 home runs, 14 doubles, 55 RBI, and a .789 OPS. Naylor's 55 RBI are good for the 4th most in all of baseball, tied with Yordan Alvarez of the Astros. In the offseason, the Guardians went out and signed Josh Bell, threatening Naylor's job as their everyday first baseman, but he's done nothing but prove that the job is his. Naylor is one of the most clutch hitters the AL has to offer, and he surely deserves some All-Star consideration.
Detroit Tigers – Jason Foley, RP
Outside of their breakout ace, Eduardo Rodriguez, there haven't been any major All-Star caliber Tigers in 2023. However, reliever Jason Foley is awfully close to it. In an underrated Detroit Tigers bullpen, Jason Foley has had a stellar season in Motown. In 32 games, Foley has a 2.51 ERA, with 28 strikeouts, 7 walks, a 1.082 WHIP, and 3 saves. This Tigers season is the story of Miguel Cabrera, but their bullpen has definitely helped make it a better ending. With Eduardo Rodriguez currently on the IL, don't be surprised if Foley is the Tigers' lone All-Star.
Chicago White Sox – Jake Burger, 3B/DH
An absolute fan favorite in Southside Chicago. Jake Burger has taken the baseball world by storm in 2023 as a part of an otherwise underwhelming Chicago White Sox team. In 58 games, Burger is batting .225 with 16 home runs, 10 doubles, 36 RBI, and an .814 OPS. Burger has basically taken the starting third baseman role from Yoan Moncada and is not looking back. Burger has already doubled his home run total from 2022, in which he only hit 8. The White Sox bats have been completely underwhelming in 2023, except for a few, including players like Luis Robert. However, Jake Burger making the All-Star game would surprise people. Therefore, he makes this list.
Kansas City Royals – Nick Pratto, OF
This team is bad. The Kansas City Royals are the worst team in baseball, so there aren't going to be many All-Star options. We decided not to go the easy route and just say that Bobby Witt Jr. would be a sleeper pick because he wouldn't be. Nick Pratto is a name not many people know and is a real sleeper All-Star pick. In 51 games, Pratto is batting .273 with 5 home runs, 12 doubles, 20 RBI, and a .786 OPS. Pratto has been a very rare bright spot for the 2023 Royals, and although the chances of him making the All-Star game are slim to none, it's never out of the picture.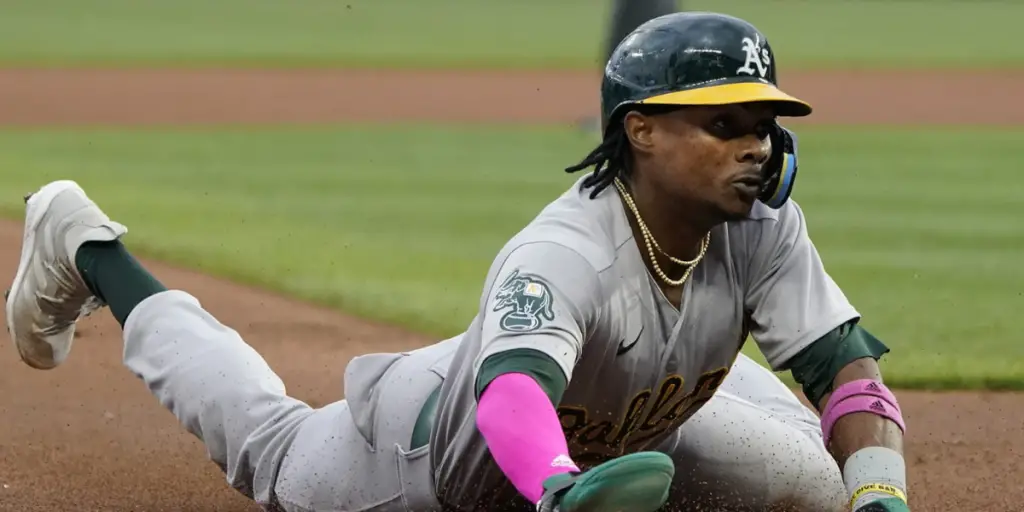 AL West
Texas Rangers – Leody Taveras, OF
The Rangers, led by Corey Seager, Marcus Semien, and Adolis Garcia, have statistically the best offense in baseball. However, one player that has gone completely under the radar on the Rangers is Leody Taveras. In 61 games, Taveras is batting .298 with 8 home runs, 11 doubles, 32 RBI, and an .827 OPS. Taveras has also had a well above average glove in center field for Texas. In his fourth year as a pro, Leody Taveras has broken out as one of the most consistent players on one of the best teams in all of baseball. Taveras is a player that could have a huge impact come October. However, keep an eye out for him on All-Star ballots in July.
Los Angeles Angels – Brandon Drury, 2B/1B
Coming into the 2023 season, the Angels had one thing on their mind: competing. The addition of Brandon Drury in the offseason proved that, and he has yet to let the Angels down. In 69 games, Drury is batting .266, with 12 home runs, 17 doubles, 37 RBI, and a .799 OPS. Unfortunately, Drury has been overshadowed by the other-worldly play of AL MVP favorite Shohei Ohtani, but so has everybody else on the Angels. Mike Trout is an Angel, and people can only seem to talk about Ohtani. Drury has been a highly valuable piece on a resurging Los Angeles Angels and will be a reason that the Angels' postseason drought ends. Mark it down.
Houston Astros – Phil Maton, RP
There are so many Astros players that could've been on this list, but reliever Phil Maton is the one we think has the best chance. The Astros' bullpen has been one of the best in baseball for some time now, with names like Hector Neris, Rafael Montero, Bryan Abreu, and closer Ryan Pressly closing out games for Houston. Now, Maton has joined that list of elite pitching and has had quite a fantastic season for the Astros so far. In 33 games, Maton has a 1.46 ERA with 42 strikeouts, 9 walks, an exquisite 0.838 WHIP, and has only given up one home run. The Houston Astros just continue to find elite bullpen arms, and Phil Maton has been no exception. Surely he gets some major All-Star consideration.
Seattle Mariners – Jarred Kelenic, OF
Jarred Kelenic is a guy who was a top-five prospect in all of baseball not too long ago, and despite some early career struggles, Kelenic has found some success in 2023. In 70 games, Kelenic is batting .254 with 11 home runs, 17 doubles, 35 RBI, and a .788 OPS. Baseball fans everywhere are loving this career resurgence from Jarred Kelenic. Kelenic was even ranked higher than his All-Star teammate Julio Rodriguez as the 4th best prospect in 2021 (Rodriguez was 5th). The Mariners have been very underwhelming in 2023, but it is absolutely not on the back of Jarred Kelenic. Their stars haven't produced, but Kelenic surely has.
Oakland Athletics – Esteury Ruiz, OF
If there's anyone who deserves an All-Star nod on the Oakland A's, it's Esteury Ruiz. The center fielder and leadoff hitter for the A's has lived up to what he's known for: speed. In 75 games, Ruiz is batting .266 with 18 doubles, 31 RBI, an absurd Major League leading 39 stolen bases(!), and a .666 OPS. Ruiz even has a home run this season; he can do it all. Surprisingly, Ruiz has helped make the A's a must-watch team over the first few months of the season. This team has heart. This team has guts. This team has an All-Star, and his name is Esteury Ruiz.