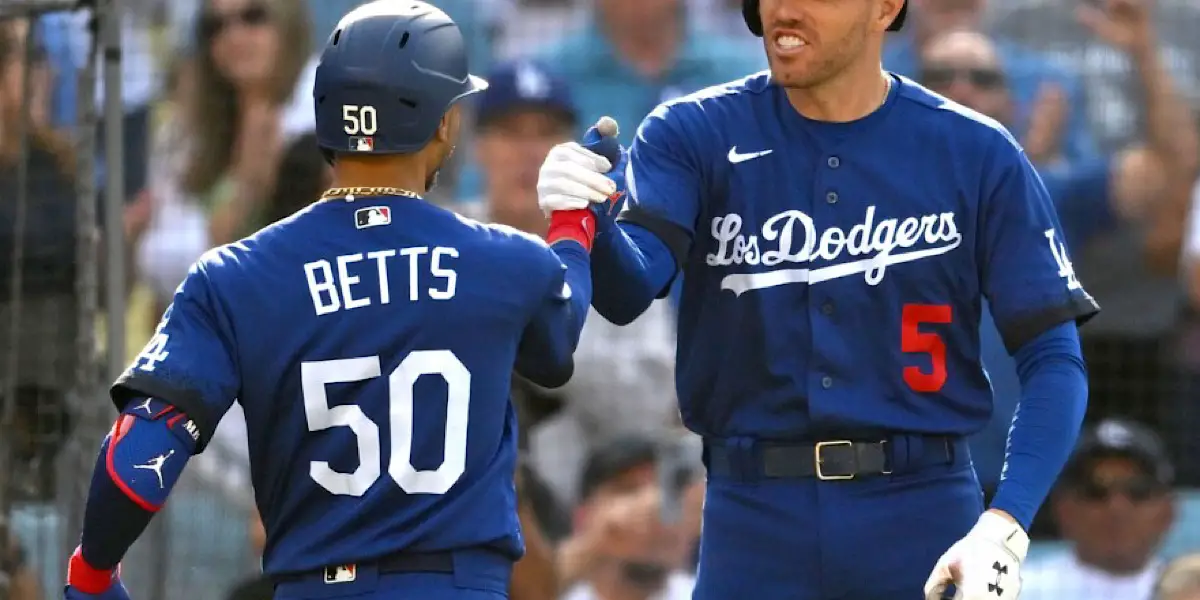 First pitch is less than 48 hours away! The National League had some great races for awards last year, and 2023 looks to be more of the same.
Like the AL piece we posted yesterday, we are not predicting the winner but determining which bets offer the best value and most entertainment.

NL Rookie of the Year: Last year was a two-man race between Atlanta teammates Spencer Strider and Michael Harris. 2023 looks to be a two-man race again. Jordan Walker (+390) and Corbin Carrol (+350) are the heavy favorites, with a significant drop off to Miguel Vargas (+1000), Kodai Senga (+800), and Ezequiel Tovar (+900).

Both Walker and Carroll are left fielders and highly-rated major-league prospects. If you want to make a safe bet on one of these guys, the pick is Carroll. Walker just turned 20, has barely played at AAA, and is switching from third base to left field. So, the smart money is the more polished prospect in Carroll.

However, we are not here to make safe bets. We want to make some money. The pick: Like Masataka Yoshida in the AL, Kodai Senga comes from Japan as a seasoned veteran that qualifies as a rookie in the MLB. At +800, and pitching for a loaded Mets team, a great season from him would not be a surprise.

If you're into sleepers, projected Phillies 5th starter Andrew Painter is +8000. Painter is the top pitching prospect in baseball but has been out for three weeks with a strained UCL. The good news is that the diagnosis was a strain, and no surgery was needed. Painter should be back in a month and will have plenty of time to make an impact on the Phillies rotation.

NL Cy Young: The reigning award winner, Sandy Alcantara, is the favorite to win again at +500. After the Marlin ace, Corbin Burnes (+600), Justin Verlander (+700), Max Scherzer (+800), and Spencer Strider (+1000) round out the top 5 favorites.
I don't love betting on teammates or old guys, so let's rule out Verlander and Scherzer. Burnes is a stud but is pitching for a Brewers team that is in a weird spot where they could be selling off pieces this year. And Strider has nasty stuff and the highest K/9 in the league, but let's assume that hitters figure him out a bit in his second year.

The pick: Way down the list with the 10th best odds is Julio Urias at +2000. Urias is in a contract year, pitches for a contender in LA, and has been incredibly overlooked for the CY Young in the past. Urias finished third in the voting in 2022 and 7th in 2021. The argument could be made that he could have won in either year, compiling 37 wins and an ERA+ of 175 over the last two seasons.

NL MVP: Incredibly, the top 4 vote-getters in 2022 are not in the top 5 favorites to win the award in 2023. Reigning MVP Paul Goldschmidt (+1500) has the 7th best odds, runner-ups Manny Machado (+1200) and Nolan Arenado (+1200) are tied with the 6th best odds, and the 4th highest vote-getter in 2022, and 2021 winner, Freddie Freeman is 8th at +1400.

The favorite is Juan Soto (+550), which seems odd coming off a down year, and following him are Mookie Betts (+950), Ronald Acuna (+1000), Fernando Tatis (+1000), and Trea Turner (+1100).

With 3 of the top 6 favorites all playing for San Diego, I'm going to rule them out. Acuna should bounce back in 2023 after recovering fully from knee surgery, but his power and speed seem to have dipped a bit. I really like Trea Turner at +1100, who could hit 30 home runs and steal 70 bases with the new rules in place.

The pick: At +950 and looking like he is back in his 2018-2019 form, Mookie Betts looks primed to have a monster year. I wouldn't bet against him scoring 130 runs, hitting 35 HRs, and stealing 30-40 bases.