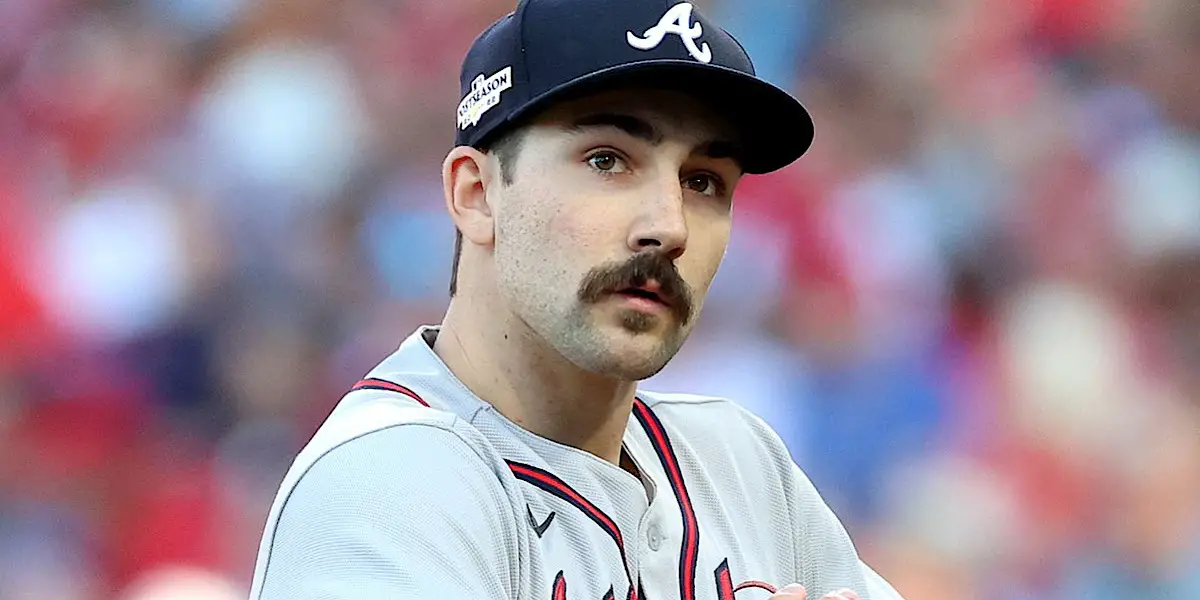 I'm trying to think of all the must-watch players of my lifetime. I'm 45, and my very first baseball memories are of the early to mid-80s Red Sox. Of course, Roger Clemens was the must-watch guy then; 20 win seasons, Cy Youngs, an MVP season, the big, mean stare over the glove, the nickname "Rocket", he was THE player that every kid in New England wanted to watch and wanted to be. Of course, I was a little young, so I often wasn't even allowed to stay up to see him pitch much until he was a Blue Jay.

After Clemens, my next must-watch guy, or in this case guys, were the Atlanta Braves Big Three of Maddux, Glavine, and Smoltz. Because the Ted Turner owned Braves were on TBS every night, the Braves were my second favorite team growing up. The Red Sox stunk up the joint in the early 90s, and of course the Braves started a run of 14 straight division titles in 1991. Watching those three hurlers frustrate NL hitters was a nightly treat for a 13-14 year old that was really just starting to love baseball.

Baseball went through a rough patch after that, including a strike in 1994 that ended the season in August. Fans were upset and ratings proved it.

Then came Sammy Sosa and Mark McGwire chasing 61 home runs in 1998. The race to break Roger Maris' record literally saved baseball. Fans tuned in to see which slugger was in the lead on any given day, projections were in most newspapers, ESPN for the first time I can remember, cut out of live programming to show us possibly record breaking at-bats. I remember being at parties at UMass in the fall of 98 and being the weird kid that was watching baseball on the couch instead of partaking in whatever nonsense was going on around me.

After that, Pedro Martinez and Manny Ramirez were must-watch for me. Aside from the fact that something great could happen at any moment, they also had huge personalities, whether it was Pedro plunking someone and starting a brawl, or Manny acting like a clown in left field. I'm not sure they had the national spotlight so much, but for me, in Boston at the time, they were everything.

Barry Bonds might have been must-watch for some, but it felt like most people were rooting against him. Sure, ESPN gave him the same live-cut-in treatment as McGwire, but fans knew he (and most others) were juiced, and kind of tuned him out. I wish at the time I had watched more of his at-bats. Juiced or not, he is one of the greatest hitters of all time, and I regret not enjoying him in the moment.

After Bonds and until Shohei Ohtani showed up, who was really must watch? A-Rod was loathed, Miggy and Pujols were great but kind of quiet, and not in the spotlight. Josh Hamilton caught our attention for a few minutes. Carlos Beltran was must-watch for a few weeks in the fall of 2004. David Ortiz was great, but never great enough to stop what you're doing to watch unless it was in the World Series.
It's not that there wasn't any greatness after Bonds, but I think the playing field leveled out and there were, and are, a lot of very good players that are fun to watch, but none until Shohei Ohtani came along that got the whole nation to tune in and watch.
So, that's it for me: Clemens, Braves Big Three, Pedro, Manny, Sosa, McGwire, Bonds, and Ohtani…until now.

This fun little trip down memory lane was a long way to point out that there is another player that has grabbed my attention to the point that his starts are must-watch. Spencer Strider.
There are five active pitchers on the career leaderboard for strikeouts per 9 innings. Chris Sale (11.08), Robbie Ray (11.03), Jacob DeGrom (10.97), Yu Darvish (10.79), and Max Scherzer (10.69). That's 10.5 to 11 strikeouts, or so, per 9 for the five best of all time in that category. Through 38 career appearances, Strider is at 13.8 Ks per 9…or about 3 whole strikeouts better than the best of all time! What's more, is that through 5 starts this year, Strider is up to a ridiculous 14.7 Ks per 9 innings.
Strider has struck out at least 9 batters in each of his 5 starts, and a league leading total of 49 strikeouts in 30 innings.

The numbers for the sophomore hurler are all great, but to truly appreciate how good this kid is, you have to watch. Watch the hopeless swings at his slider that moves, what has to be, 20 inches. Then watch the look on the hitters face when Strider busts him in on a 99mph heater the next pitch. Watch batters shake their heads in disbelief as they do the walk of shame back to the dugout. Watch them in the dugout as they have a conversation with a coach or teammate after the at-bat, and you can see them shaking their heads exclaiming "what the hell am I supposed to do with that?". Watch as this 24 year old kid pitches with the confidence of a grizzled veteran. Watch as he dominates his opponent and doesn't pump his fists or yap at them. Watch as he punches in, repeats the exact same mechanics 90-100 times, and punches out like it was any day at the office.

Last night, Strider carried a perfect game into the seventh inning, and a no-hitter into the eighth inning. Gold glove first baseman, Matt Olson made an error on a chopper by Jazz Chisholm to lead off the seventh, and you could see in Olson's eyes how bad he felt for breaking up the perfecto. When Jean Segura broke up the no-hitter in the eighth with a little flick of the bat, B.S. bloop over shortstop, he flipped the bat on his way to first because he knew his weak, defensive swing, and dead duck single was the equivalent of a home run off Strider. After both the error, and the hit, what amazed me was that Strider didn't flinch. He didn't bow his head in disappointment, he didn't mouth a curse word, he didn't even blink. He just took the ball and went after the next hitter as if nothing mattered except getting the next out in a game that was well in-hand.

Of course, I don't want to put Strider in the Hall just yet. He's still in Major League diapers, and still has tons to prove, and of course has to stay healthy. Throwing 99 mph consistently has done a number on other pitchers that have been where Strider is now (see: DeGrom, Jake). I pray that while being blessed with a cannon for an arm, that the Gods also blessed Spencer with a strong UCL and rotator cuff.

Regardless of lack of a resume, and the potential to flame out early. Right now, at this moment, Spencer Strider is must-watch TV…and that makes me as happy as 9 year old me watching Clemens, or 22 year old me watching Pedro.