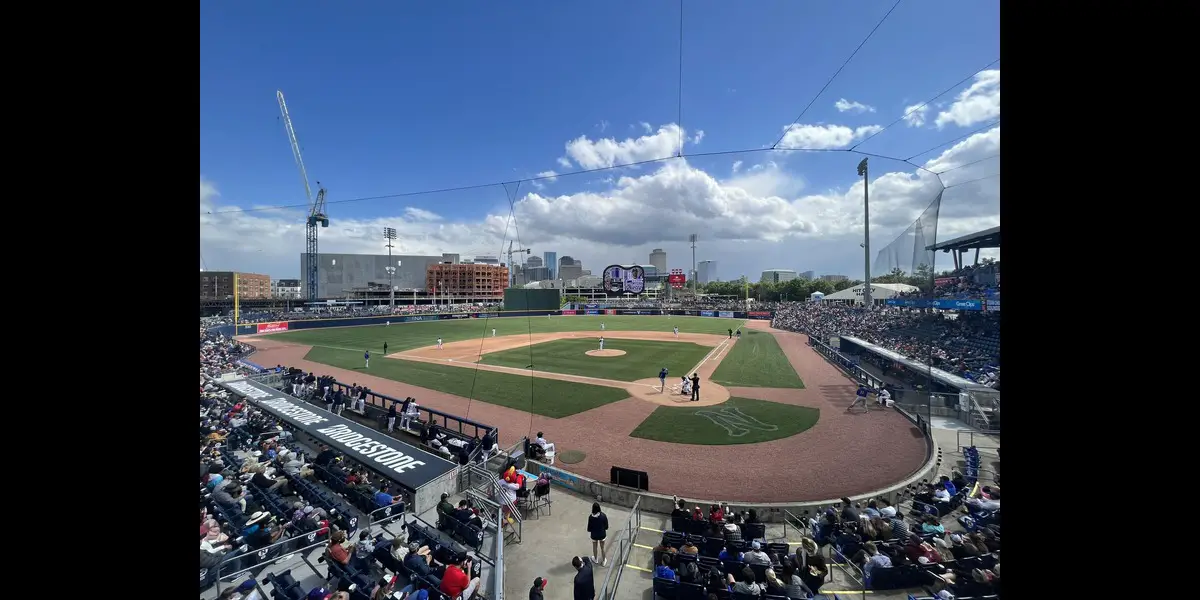 Nashville, Tennessee has long been rumored as a potential destination for a Major League Baseball (MLB) franchise whether by relocation or expansion. The Milwaukee Brewers have been rumored as a team that could potentially relocate to Nashville if they don't upgrade their home ballpark. The Triple-A Nashville Sounds of the International League (IL) currently call Nashville's First Horizon Park home. First Horizon Park has a capacity of 10,000 so while it obviously wouldn't be a long-term solution, a potential MLB team could temporarily play there if needed while a stadium was being built. The Sounds draw a good attendance as do the other teams that call Nashville home such as the Tennessee Titans, Nashville Predators and Nashville SC.
A potential MLB franchise would have built-in rivalries in the region with the St. Louis Cardinals, Cincinnati Reds and Atlanta Braves. Obviously, divisions would likely have to be re-aligned, but that wouldn't be too hard with the other teams that are in the region. Nashville likely wouldn't be alone assuming it was an expansion franchise. The league would have to expand to two cities to keep an even number of teams. A couple of other markets that have been mentioned are Charlotte, North Carolina and Portland, Oregon. All three of these markets with Nashville, Charlotte and Portland have potential and have other well-supported teams whether it's at the junior or minor league or professional level. It's just a matter of what markets step up to the plate and go through the process the best once the time comes.
Nashville is a large and constantly growing city with a growth rate of 1.62% and a population of 1,315,000 as of 2023 per macrotrends.net. Getting an MLB franchise would also give Nashville another professional team, which in turn would provide more jobs to the city. With more jobs, there'd be more money going into the local economy. With the regional rivalries, additional money into the economy with new jobs, and the growing population, Nashville is a no-brainer to receive an MLB franchise. While it wouldn't be anytime in the really near future, it should only be a matter of time until MLB lands in Nashville.
It wouldn't be the first time Nashville sees MLB action either as the Texas Rangers once hosted an exhibition game there. It wasn't your regular MLB exhibition game, however. At the time, the Rangers were the parent club for the Sounds and played a game against their Triple-A affiliate.
However, there are a couple of other factors that MLB has to take care of first with the Oakland Athletics relocation to Las Vegas, Nevada as well as the Tampa Bay Rays and Milwaukee Brewers stadium situations. While the Brewers have been threatened with relocation rumors, the chances they move should be considered slim. The only factor that might appeal to the Brewers and others in the MLB front office is how the team's Triple-A affiliate would be in the same city. This situation would be identical to what the Athletics will have with their affiliate, the Las Vegas Aviators. But if all pans out, Nashville should be considered as a likely spot for expansion rather than relocation.