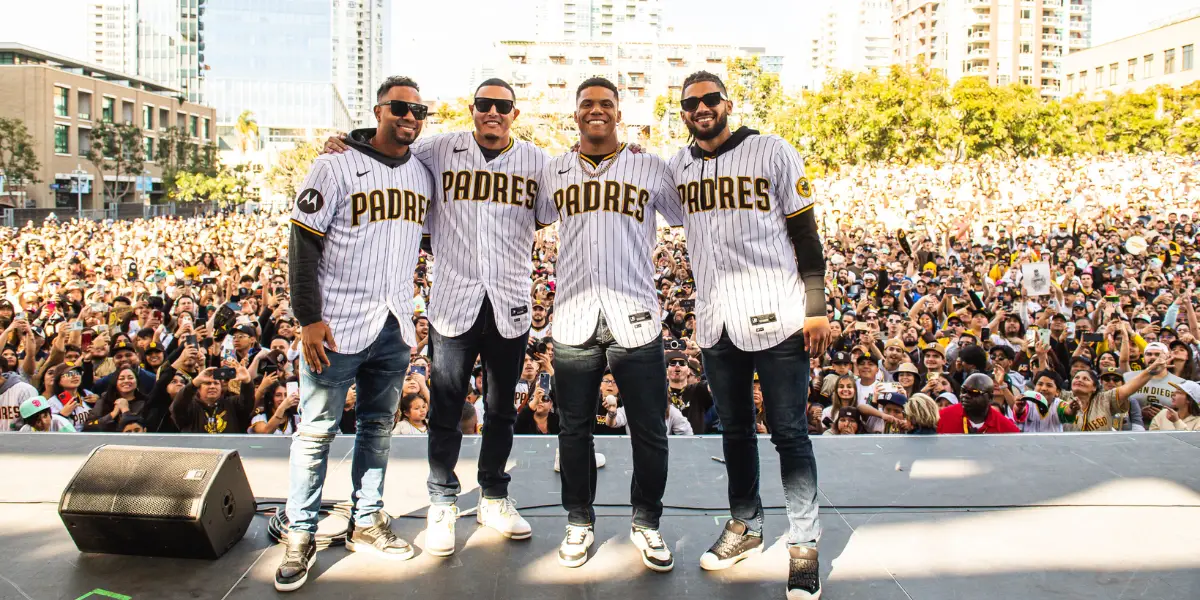 I will be breaking down the over/under regular season win totals for every team this week. First up in the series is the National League West.

Arizona Diamondbacks
The DBacks haven't had a winning record since 2019, and 2023 looks to be more of the same. The bullpen is bolstered by the addition of Andrew Chafin, Lourdes Gurriel, and Evan Longoria bring experience and leadership. GM Mike Hazen added one of the best prospects in baseball by trading away Daulton Varsho for Gabriel Moreno. However, in a top-heavy NL West, the snakes do not yet have the arms to compete. Despite the gloomy outlook for 23', the future looks bright as the farm system is stacked with three prospects in the MLB Top 15. Last year Arizona won 74 games. Vegas has them at 74.5 wins this year. It'll be close, but I am taking the under on this one because the Diamondbacks didn't do much to improve, while the rest of the division did. The pick: Under 74.5 wins.

Colorado Rockies
Despite owner Dick Monfort's claim that the Rockies should be competitive this year, I do not see how that is possible. No major changes to a roster that won 68 games last year. Perhaps a healthy Kris Bryant makes a difference, but it surely won't be enough to dig the Rocks out of the basement. Daniel Bard, one of the few bright spots of 2022, is still the closer, and Brent Suter and Pierce Johnson were brought in to patch up a bullpen that had a lot of holes. Unless starting pitchers Urena, Marquez, and Freeland all have sensational years. I see the Rockies winning even less than 68 games. The over/under is set at 65.5. I wouldn't actually make this bet, but I'm taking the over here, but not by much. It's going to be a long year at Coors, and I see the Rockies winning 65-68 games. The pick: Over 65.5 wins (But please don't bet your hard-earned dollars on this and blame me).

Los Angeles Dodgers
After winning an incredible 111 games last year, the Dodgers lost more talent than any team in baseball and stayed away from this winter's crop of top free agents. Despite the Turners, Justin and Trea, departing, former MVP Cody Bellinger getting a fresh start in Chicago, and an exodus of several solid arms, LA will still compete for first place in the West. Savvy moves were made to bring in solid veterans with solid track records, like JD Martinez, and of course, the Dodgers' system seems to always have the next man up ready in the farms. What helps ease the pain of a stagnant off-season is two players that will surely battle each other for NL MVP in Betts and Freeman, and the criminally underrated Julio Urias, who is in his walk-year, vying for a Cy Young. Vegas has them at 95.5 wins. Assuming health, I think they will be in the 98-101 range and be neck-in-neck with the Padres. The pick: Over 95.5 wins and Mookie Betts to be one of the best players on earth again.

San Diego Padres
I find it incredible that a team that has BILLIONS, with a B, invested in its core players is only predicted to win 93.5 games. With Machado, Boegarts, Musgrove, Darvish, and Tatis Jr. locked up on mega contracts, Juan Soto on board for at least two years, Josh Hader for 2023, and solid veterans at every spot in the lineup….the window is open NOW for the Padres to win. Opposing fans should pray to whatever God they believe in that the Pads win this year because if they don't, they will likely be very in on Shohei Otani next offseason…and that just isn't fair. I think this is the year San Diego makes it through the National League Gauntlet. I have them winning 99-105 games. The pick: Over 93.5 win… like, way over. Consider this my lock for the NL West.

San Francisco Giants
The Giants had Carlos Correa and fumbled him away. They not only had Aaron Judge fly back to the Brox without signing him, but they let Carlos Roden go and catch the flight with him. After shocking the world by winning 107 games with an underwhelming roster in 2021, San Francisco came crashing down to the tune of 26 wins and finished at .500 last year. Mitch Haniger, Michael Conforto, and Sean Manaea are nice additions that should offset the loss of Rodon and, at the very least, push the Giants back to a winning record in 2023. Assuming the health of Haniger and Conforto and the accent of Logan Webb and Joey Bart, Giants fans will have a fun team to watch this year while knowing in the back of their mind that losing out on Correa and Judge opens the door for a possible run at Ohtani next winter. Vegas has them at 81.5 wins. I like them for 84-86 wins and benefit from not having to face SD or LA as much with the new balanced schedule. The pick: Over 81.5 wins and Webb to finish in the top 5 in Cy Young voting

NL West Best Bet: San Diego Padres to win the division at +140.