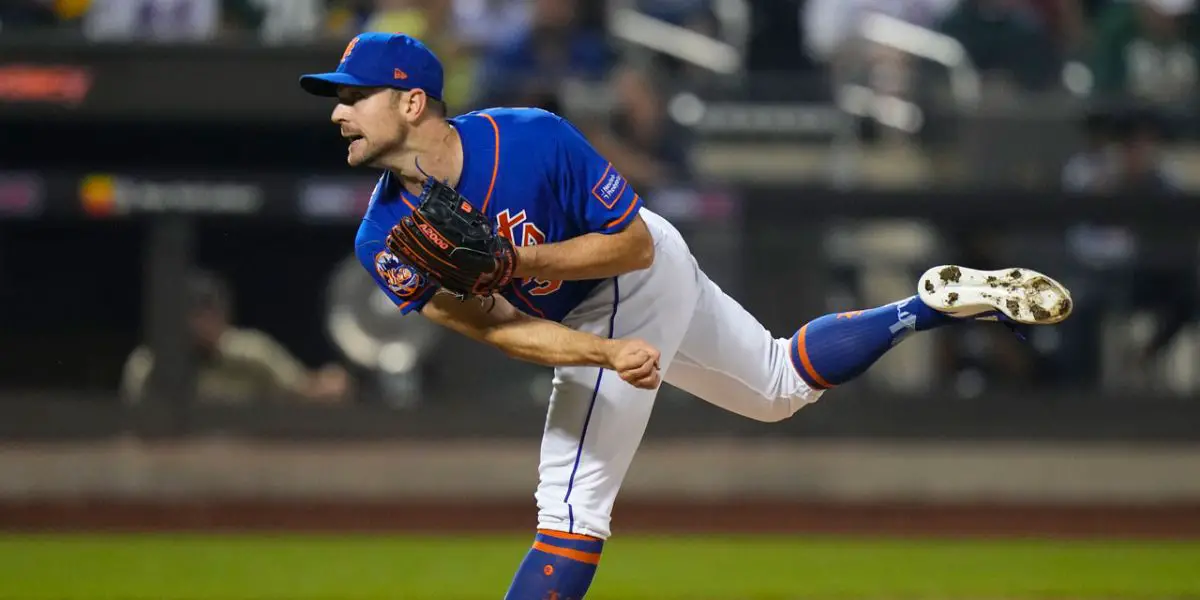 It shouldn't have surprised anybody, but it was still a bit of a shock to see the highest-paid team in baseball history trade away their closer in July, especially to a division rival. Roberston, 38, was signed to a 1 year, $10 million contract this offseason to be the setup man for the reigning NL Reliever of the Year Edwin Diaz. After Diaz went down in a freak celebration injury during the World Baseball Classic, Robertson was thrust into the closer role. However, with the Mets struggling and seven games out of the Wild Card, GM Billy Eppler made the decision to begin selling.
Robertson had done as well in the closer role as the Mets could have hoped, pitching to a 2.05 ERA across 40 appearances, garnering 44 innings pitched with 48 strikeouts, a 1.000 WHIP, 14 saves, and a 202 ERA+. Roberston ranks 13th in ERA amongst pitchers with at least 40 innings this season. For Miami, after swapping Dylan Floro for Jorge Lopez, Robertson should move lefty A.J. Puk down to a setup role as the Marlins look to make a playoff run. The Marlins are also taking in what is left of Robertson's contract.
In return for Robertson, the Mets acquired infielder Marco Vargas and catcher Ronald Hernandez. Vargas, 18, is currently ranked 18th in the Marlins system by MLB Pipeline, and Hernandez, 19, is ranked 21st. What is important to note, as those rankings seem particularly low, especially given the level of prospect the Cubs received for Robertson a year ago, is those rankings are not updated from this season, save for graduations. Vargas is projected to rank at least 6th in the Mets system as the main piece of the return, and Hernandez at 18. Jarrett Seidler of Baseball Prospectus tweeted that Vargas would have likely placed around 70th on their midseason top 50 prospect list if it had been extended that far. While many have complained about both the rankings of the prospects acquired as well as the fact they are both position players, for a rental like Robertson, they found the best possible return in Miami's offer and got two talented youngsters they would not be shocked to become part of the next wave of top Mets prospects, especially Vargas.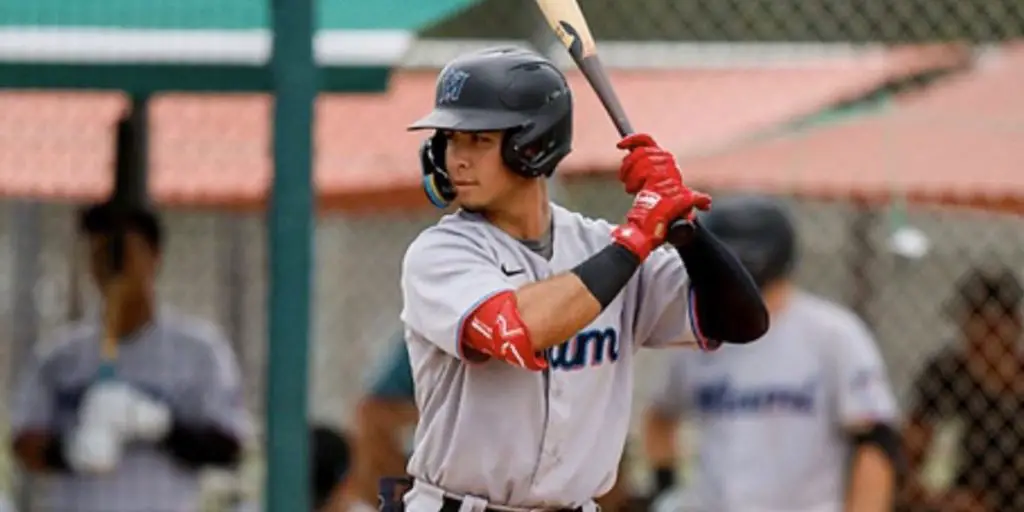 Vargas is a lefty-hitting infielder who has spent time at second, third, and short since being signed last year. Through 86 minor league games up to this point, Vargas has slashed .305/.436/.450/.886 with 73 walks to just 54 strikeouts. He also added 32 extra-base hits and 22 stolen bases. Vargas struggled at bit at third base, but performed well at shortstop and particularly well at second, seen to currently be his best position, although many project him as a shortstop long-term. Vargas has elite bat-to-ball and swing decision skills and is an extremely advanced hitter for his age. The Mets organization was reportedly shocked to be able to get Vargas as well as someone else for Robertson, showing how highly Vargas is seen.
Hernandez was a 2021 signee for the Marlins and performed well as a 17-year-old that season. He struggled in 2022 but has had a huge season so far in 2023 in his age-19 campaign. The switch-hitting catcher has slashed .298/.464/.452/.916 with 32 walks to 27 strikeouts through 31 games. Hernandez is seen as doing a nice job behind the plate blocking to go along with his solid arm strength and notable leadership skills as a young catcher.
As for what is next for the Mets, the next few days going up to the deadline figure to see more trades. Impending free agents may be dealt away as the Mets look to retool heading into 2024. Players such as Tommy Pham and Mark Canha figure to gather some trade interest, although the Mets may keep Canha around due to his team option for next season. Other players such as Carlos Carrasco and Daniel Vogelbach may also be sent off, albeit for much lower returns. There are also some rumors relating to players under contract for 2024, particularly Justin Verlander and Max Scherzer. While deals with those two are possible, they are also highly unlikely at this point. This move is certainly not one the Mets hoped to be making, but also will not be the last of its kind as the deadline quickly approaches.