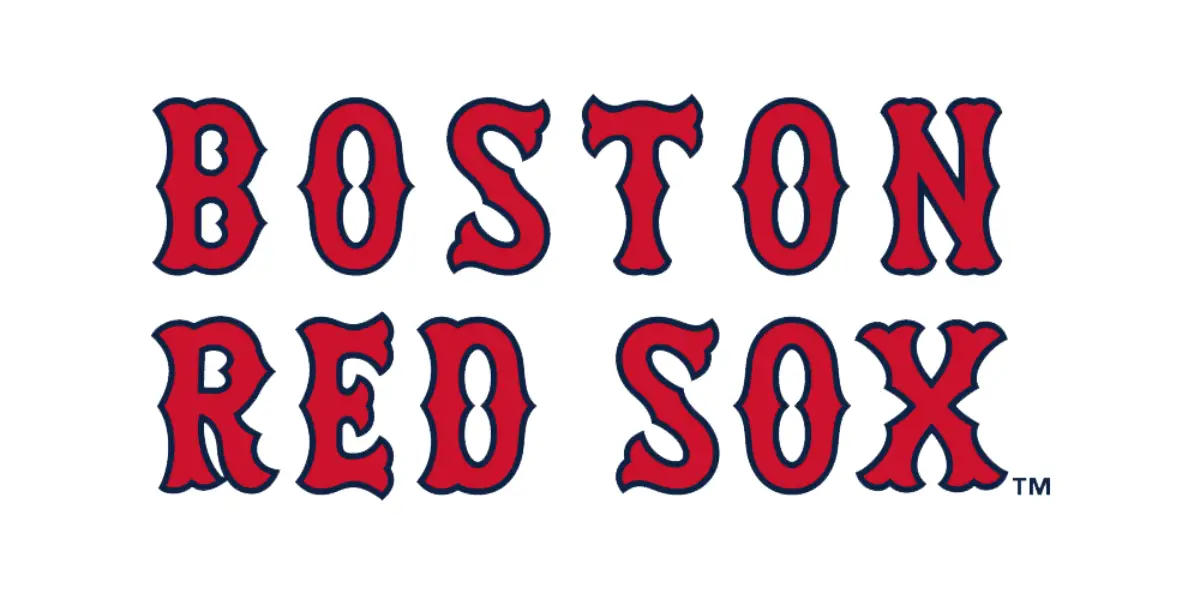 The Boston Red Sox season is coming to an end with 17 games left to play and a postseason berth likely out of the question, although they are not mathematically eliminated. There is a slim chance, as fan graphs have them at a 0.5% chance of making it to the playoffs; it's safe to say Boston won't see postseason baseball for the fourth season in the last five years. There have been rumblings of Chaim Bloom potentially being out and maybe even Alex Cora, but with the season coming to an end, it's time to see how the kids can play at the big league level and for a few players to show that they deserve a spot here.
The Kids
Cedanne Rafaela
Rafaela is the 72nd-ranked prospect, according to MLB.com, and has now played in 13 games for the Red Sox. This season in the Red Sox system, he has played at Double-A Portland and Triple-A Worcester; combined for the season, he has played in 108 games, slashing .302/.349/.520 with a .869 OPS, he had 31 doubles, three triples, 20 home runs, 79 RBI, 80 runs scored, 36 stolen bases, and 26 walks. Since joining the Red Sox, he is slashing .345/.387/.552 with a .939 OPS; he has three doubles, one home run, two RBI, six runs scored, a stolen base, and two walks. Rafaela looks to be in the Red Sox plans in 2024, and adding him with Duran to the lineup could be great things for Boston next season.
Wilyer Abreu 
Abreu was a part of the trade that sent Christian Vazquez to Houston at the trade deadline last season. In the minors this season, he was slashing .274/.391/.538 with a .930 OPS; he had 11 doubles, one triple, 22 home runs, 65 RBI, 67 runs scored, eight stolen bases, and 59 walks. This season, he made his big league debut against that same Houston team, and he has been solid since joining the Red Sox, slashing .326/.396/.488 with a .884 OPS; he has four doubles, one home run, eight RBI, six runs scored, one stolen bases, and five walks. Abreu may end up starting next season in Triple-A, but he will see time with the Red Sox next season, that's for sure.
Brayan Bello
Bello has turned into a solid starting pitcher for the Red Sox this season and could even be an ace in the future; his numbers have dipped a little bit as he pitches the most innings he has in his short career. This season, he is 12-8 with a 3.68 ERA, a 4.26 FIP, a 1.28 WHIP, a 1.2 HR/9, a 2.4 BB/9, and a 7.4 K/9. Bello will be a crucial piece to the 2024 Red Sox, but he needs to work on getting that K/9 up a little to turn into a true ace; that number should be anywhere from nine plus or even double digits.
Triston Casas
Casas has a solid chance at winning the American League Rookie of the Year Award; the downside and why he may not win the award due to the rough start to the season he had. If you take his April and May out of the question, Casas is a top-20 hitter in the American League in 2023. This season, he posts .265/.366/.494 slash line with a .860 OPS, 21 doubles, two triples, 24 home runs, 64 RBI, 66 runs scored, and 68 walks. Without April & May, Casas posts a slash line of .302/.398/.565 with a .963 OPS; he has 15 doubles, two triples, 18 home runs, 48 RBI, 43 runs scored, and 43 walks. Casas has looked great in the four spot in the Red Sox lineup, and that may be his home for the foreseeable future in this lineup.
Prove it stage
Luis Urias
The Red Sox acquired Urias at the trade deadline from the Milwaukee Brewers, hoping they could get the player he was back in 2021 when he slashed .249/.345/.445 with a .789 OPS; he had 21 home runs that season, 25 doubles, a triple, 75 RBI, 77 runs scored, five stolen bases, and 68 walks. Since joining the Red Sox, he is slashing .224/.358/.358 with a .716 OPS; he has three doubles, two home runs, 12 RBI, ten runs scored, and ten walks. Urias is looking to stay with the Red Sox and potentially be their starting second baseman in 2024.
Enmanuel Valdez
The Red Sox acquired Valdez in the Vazquez trade with the Astros along with Abreu, and he, like Urias, is looking to be the second baseman for the Red Sox in 2024, and the rest of this season may be what makes the competition between the two. This season for the Red Sox, Valdez is slashing .246/.294/.415 with a .709 OPS; he has five doubles, five home runs, 15 RBI, 14 runs scored, four stolen bases, and seven walks in 41 games. Valdez has been a nice piece to the Red Sox.
Kutter Crawford
Crawford could be fighting for a spot in the rotation in 2023 as the number-five starter. It's not a question that the Red Sox need pitching in 2024, and that's one of the main things they need to address in the offseason. This season, he is 6-7 with a 4.26 ERA in 28 appearances and 20 starts; he posts a 4.10 FIP, a 1.17 WHIP, a 1.3 HR/9, a 2.7 BB/9, and a 9.2 K/9. In his 20 starts, Crawford is 6-6 with a 4.88 ERA in 90.1 innings of work; he posts a 4.14 FIP, a 1.28 WHIP, a 1.3 HR/9, a 2.9 BB/9, and a 9.6 K/9. Crawford would be a great piece to close out the Red Sox rotation in 2024, but he needs to prove now that he can make it through a 162-game season, and he has most likely three more starts to do that.