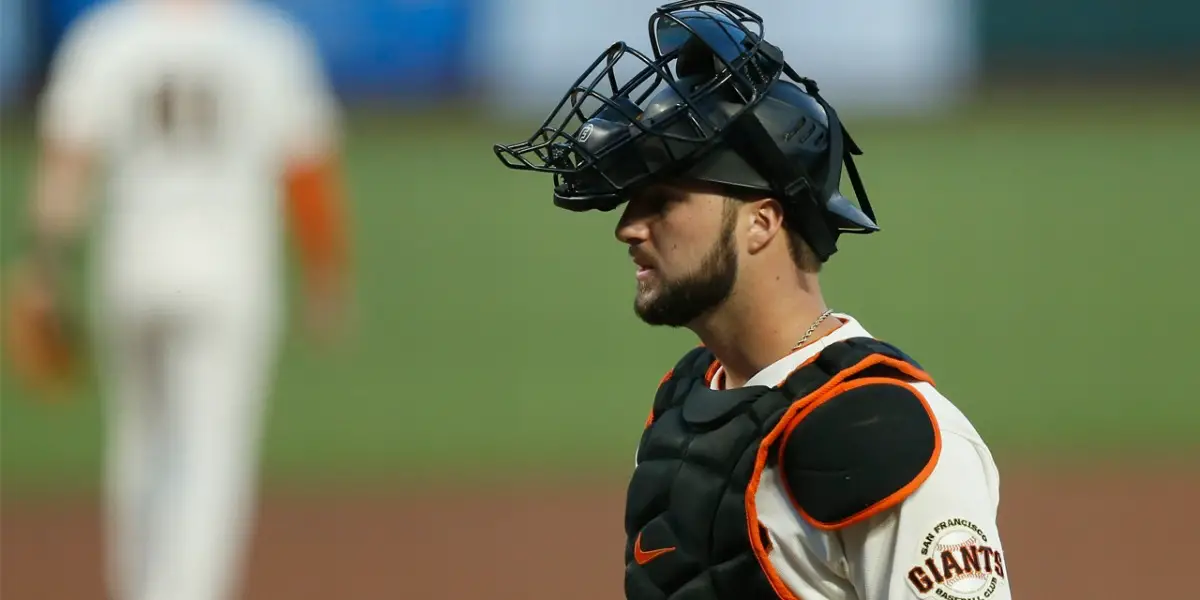 When Joey Bart was set to make his season debut, his manager Gabe Kapler re-iterated to reporters that the Giants wanted to see Bart go out there and run away with the position.
Soon after, Bart tweaked his back during batting practice and was scratched from the lineup, and was replaced by Roberto Perez.
The Giants placed Bart on the 10-day IL, with what Kapler described as a short-term thing.
The last season has been rough for Bart. After the retirement of Buster Posey, Bart was supposed to take over the position as the next franchise catcher for the Giants. Things went a little differently. After struggling in the first half of the season, Bart was sent to the minor leagues halfway through the season for a "reset," and after being called up again, Bart's struggles continued. Among players with at least 250 PA, Bart's 38.5% strikeout rate was third-worst among all hitters.
During the offseason, the Giants didn't guarantee Bart the Opening Day start, nor did they even guarantee him a roster spot. In the offseason, the Giants brought in Rule-5 catcher Blake Sabol, veteran minor league signee Roberto Perez, and last season's backup catcher Austin Wynns.
After a strong spring, Bart made the team but didn't get the Opening Day start, sitting on the bench in favor of Perez. Bart was scheduled to start the second game of the series but was scratched from the lineup.
This is another setback in a bumpy career for Bart, and once he comes back from injury, he will need to take over the starting job if he expects to keep his roster spot. Yesterday the Giants signed another veteran catcher, Gary Sanchez, so Bart will have to prove he deserves to keep the catching job.
Hjelle, 25, had a very strong spring and was expected to make the Opening Day roster, but was a victim of the Giants only needing to carry 12 pitchers due to off days. Hjelle pitched 17 spring innings, only giving up 3 ER and striking out 22 while walking only 3.
Hjelle will slot in the bullpen as a middle reliever who can pick up multiple innings, similar to swingman Jakob Junis, who pitched 2.1 IP yesterday after starter Alex Cobb only went 3.2 IP.