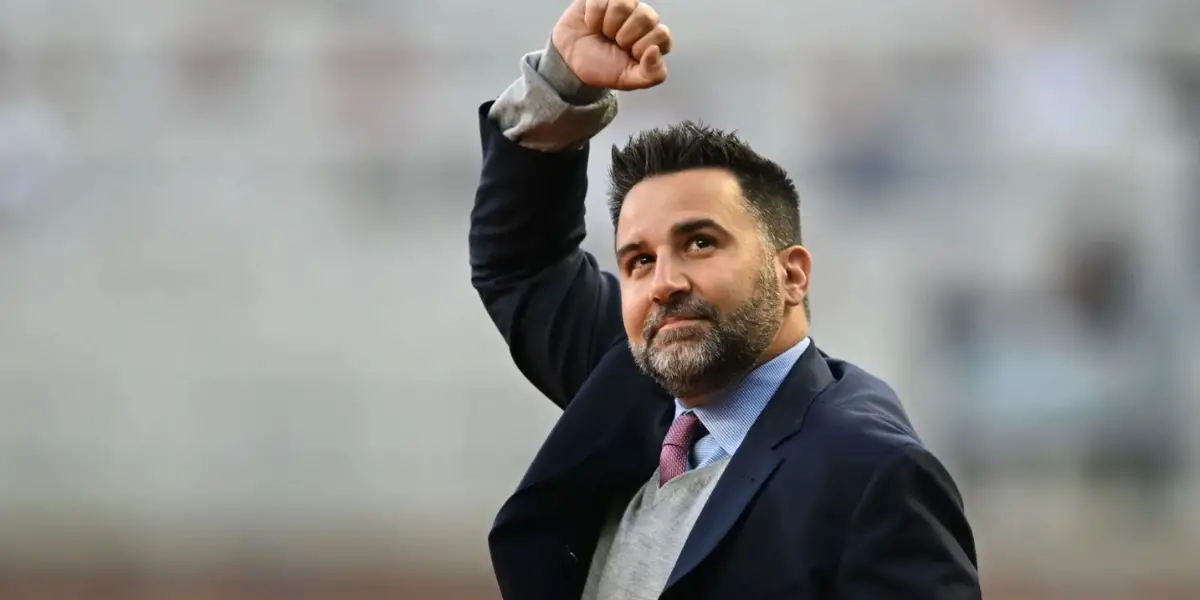 As Spring Training games begin this weekend and baseball season is officially underway, it is time to look at the Braves' moves this offseason and ask the ever-important question: "Did they get better?" Note, these will not be a breakdown of every transaction made this off-season, just the ones involving major league talent.
11/11/2022 Braves sign Nick Anderson RHP to a one year $875,000 contract
When healthy, Nick Anderson is an extremely effective reliever who can be asked to get important outs in the 7th, 8th, or 9th innings. Staying healthy is the key, however, as he did not pitch in 2022 and only made six appearances in 2021 as he dealt with various injuries to his elbow, back, and feet. Given that the contract is only a one year deal and the salary is minimal, this signing has no risk if he gets hurt or proves ineffective. However, if he can return to his 2019 and 2020 form, he will make a key addition to the new-look Braves pen. Grade: B, with a chance to go up to an A.
11/09/2022 Braves trade Jake Odorizzi RHP and cash to the Texas Rangers for Kolby Allard LHP
Given how ineffective he was for most of his time with the Braves, save that one start in the division-clinching game against Miami in October, it's no surprise that Odorizzi was not involved in the Braves 2023 plans. When he informed the team that he intended to pick up his $12.5 million player option, AA quickly moved to find someone to take on his contract. He found a partner with the Texas Rangers, sending Odorizzi and $10 million in cash in exchange for left handed pitcher Kolby Allard. For those of you who remember the rebuild of 2015 through 2017, Allard was a former top prospect of the Braves who never quite developed like some of his teammates and was shipped off during the 2019 trade deadline to Texas for reliever Chris Martin. He still hasn't developed into a full-time major league starter. However, he can be used as starter depth in AAA that can be called upon for a start or two if injuries happen. Grade: C+
11/06/2022 Braves trade Dylan Spaid RHP to the Colorado Rockies for Sam Hilliard RF
Outfield depth was one of the key areas of concern heading into the off-season. AA made sure to address it early, acquiring Sam Hilliard from the Rockies for Dylan Spaid, a minor league reliever who hasn't pitched above High A. Hilliard doesn't leave much to be desired from the offensive side, as he only hit 29 home runs for the Rockies over 214 games in his short four year career, but defensively he is considered to be a very solid outfielder and should serve as a fine late-game defensive replacement off the bench for the Braves as Guillermo Heredia was the past two years. Grade: C+.
12/07/2022 Braves trade Justin Henry Malloy LF and Jake Higginbotham LHP to Detroit Tigers for Joe Jiminez RHP
A somewhat shocking trade at the time, AA struck just as the Winter Meetings ended, shipping top position player prospect Justin Henry Malloy, as well as reliever Jake Higginbotham to the Tigers for Joe Jiminez, a right handed power reliever who struck out 77 batters in just 56 innings in 2022. Given the loss of Luke Jackson and Kenley Jansen, as well as Tyler Matzek having Tommy John surgery and being out for all of 2023, a strikeout pitcher in the back of the pen was needed badly, and Anthopoulos delivered. The public outcry over this trade had less to do with the player coming back as it did with who the Braves shipped out, as Malloy was the top hitting prospect in the Braves farm system that, according to the farm system rankings, was rather barren going into 2023. The reaction was a bit overblown, however, as Malloy did not have a spot in the Braves future plans due to the extensions of players in the spots he could play (Riley, Harris II, and Acuna) and given Jiminez's potential as a lockdown set up man to pair with AJ Minter it was a trade that needed to be made. Grade: A.
12/12/2022 Braves trade William Contreras C and Justin Yeager RHP to Milwaukee Brewers for Esteury Ruiz 2B, and trade Esteury Ruiz 2B, Kyle Muller LHP, Manny Pina C, Freddy Tarnok RHP, and Royber Salinas RHP to the Oakland Athletics for Sean Murphy C
And finally, the big one. Trading William Contreras hurt, as he was one of the more popular Braves during the magical NL East race in 2022. Still, members of the organization were not convinced he could develop into an effective defensive catcher, seeing him more as a hitter who could only DH. That made him expendable, and when the A's could not trade Murphy to the Cardinals early in the offseason, the Braves pounced. Other than Contreras, the only players that the Braves might miss that were involved in this trade would be Muller and Tarnok, but both other pitchers had clearly passed up Muller in the Minor Leagues due to his control issues, and Tarnok is still a year or two away. In Sean Murphy, the Braves now have a top 5 catcher in the game, known for his elite ability to control the running game and handle a pitching staff, as well as showing tremendous potential at the plate. Given the increase in stolen bases that we are going to see with the new rule changes, it cannot be stated enough how crucial this acquisition is, as one of the few deficiencies the Braves have had in the past three years while Travis d'Arnaud was the starting catcher was that he was not effective in preventing stolen bases. Offensively there will not be a huge dropoff between Murphy and d'Arnaud; in 2022, as the only threat in an A's lineup filled with AAAA guys that played half his games in the cavernous Oakland Coliseum, he hit .250 with 18 home runs and 66 RBI, those numbers will only go up in a lineup with Matt Olson, Ronald Acuna, Ozzie Albies and Austin Riley and in the more hitter-friendly confines that is Truist Park. And with the six year $73 million contract extension that Murphy signed a few weeks after, the trade looks even better. Grade: A+.
12/28/2022 Braves trade Caleb Durbin SS and Indigo Diaz RHP to New York Yankees for Lucas Luetge LHP
A few days after Christmas, Alex Anthopoulos completed his bullpen by acquiring left-hander Lucas Leutge from the Yankees for two minor leaguers. In 2 years for the Yankees, Leutge has posted an ERA of 2.70 in over 120 combined innings, and the Braves see him as the #2 left handed option in the pen behind AJ Minter in 2023, who can get both left handed and right handed batters out. Given that they did not give up much of anything to acquire him, this trade is immediately considered a success. Grade: A.
While the Braves did not make headline-grabbing moves like the Mets and Phillies did when signing Justin Verlander or Trea Turner, they made a series of shrewd moves that improved the team. While they lost starters Dansby Swanson and William Contreras, they gained an All-Star Gold Glove Catcher in Sean Murphy and made a number of moves to improve the bullpen that has been a strength for this team during the last three years. If these additions perform according to the back of their baseball cards, and the rest of the team plays up to their level, I see another blue NL East banner hanging in October.