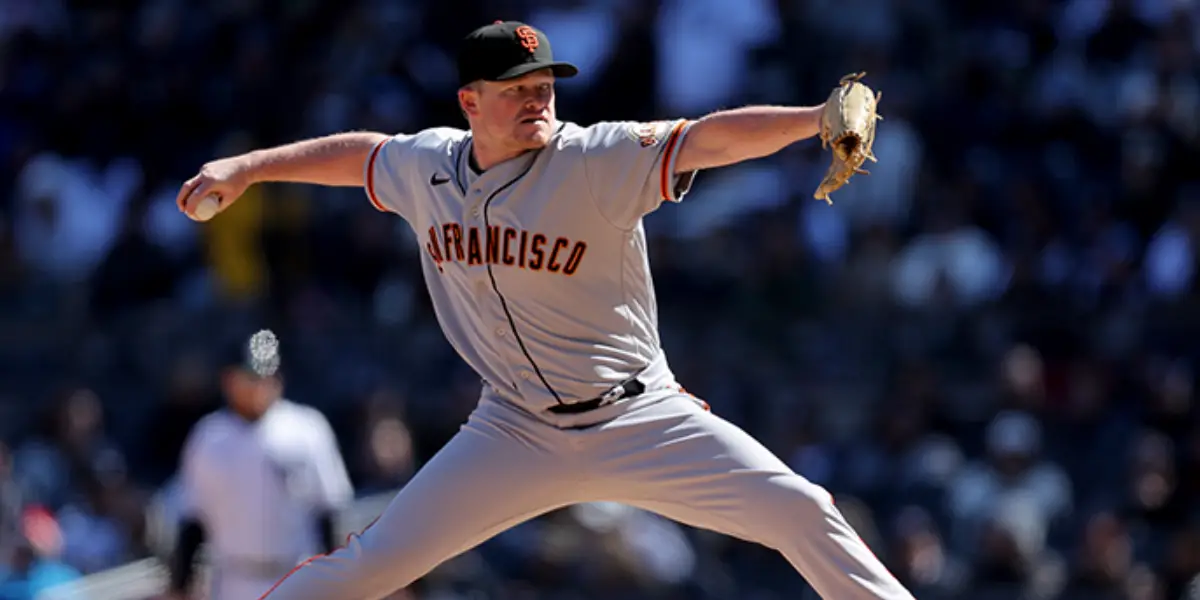 The Giants announced today they've signed young ace Logan Webb to a five-year contract worth $90 million.
After months of speculation, and being unable to get an extension done in the offseason, the Giants finally locked up their young star.
Webb posted career highs in innings pitched, ERA, and strikeouts last season, earning him an 11th-place finish in Cy Young award voting.
Webb, 26, was selected in the 4th round of the 2014 draft, and while his journey through the minors wasn't without hiccups, he eventually settled in as a reliable starter in 2021.
That season, Webb helped lead the Giants to a franchise-best 107 wins and the first seed in the playoffs. When the question came up of who would start the first game of the NLDS, the no-brainer choice was Webb, whose unique sinker-slider combination led him to a 3.03 ERA.
In the first game of the NLDS, Webb provided one of the best performances of his young career. Against the rival Dodgers, Webb went 7.2 scoreless while striking out 10. In game 5, Webb got the call again, and pitched seven innings, only allowing one run.
In 2022, he proved himself a top-of-the-rotation guy, pitching 192.1 IP with a 2.90 ERA.
Since then, an extension has been at the forefront of many fans' minds. Webb has become a fan favorite and is the only homegrown star the Giants have on their roster. After the team could not get an extension done in the offseason, the cries for one became louder.
Now, the Giants have officially secured the services of Webb for another five seasons. The financial breakdown is as follows: $8 million next year, $12 million in 2025, $23 million in 2026, $23 million in 2027, and $24 million in 2028.
This extension symbolizes the Giants' long-term faith in their budding ace and ensures Webb will be in a Giants jersey long-term.