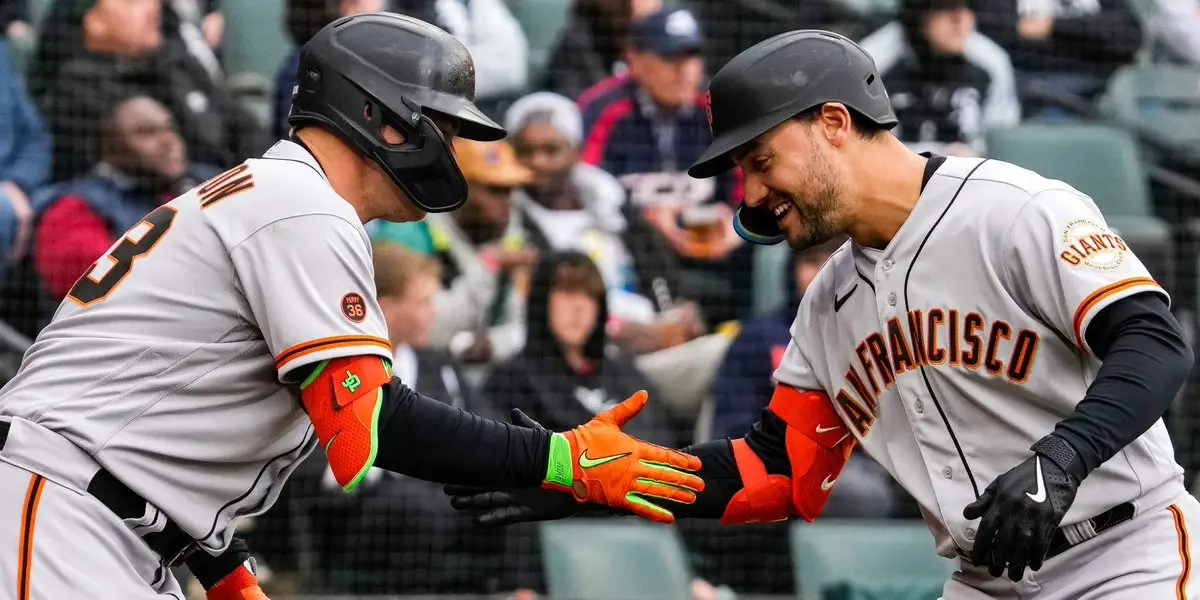 At the beginning of the season, Giants' President of Baseball Operations Farhan Zaidi told KNBR that this Giants team would be capable of leading the league in homers. Most dismissed that as wishful thinking, thinking there was no way a team that was 81-81 the year before could rebound so quickly without any headliner signings.
So far, the Giants are on the right track. After losing the first series of the season to the Yankees, the Giants bats came out swinging with vengeance in the first game against the Sox. Giants' hitters tagged the Sox pitching for twelve runs, with Joc Pederson, Michael Conforto, Thairo Estrada, Mike Yastrzemski, David Villar (2), and Bryce Johnson hitting homers in the first game. Anthony DeSclafani pitched six scoreless, and the bullpen finished the job.
In the next game, with White Sox ace Dylan Cease on the mound, the bats were stymied. Cease pitched five innings of one-run ball, and the White Sox bullpen shut the door.
In the third game of the series, the Giants came out swinging and hit five more homers as part of a 16-run day. Conforto, Yastrzemski, and Blake Sabol hit homers off starter Lance Lynn, while Wilmer Flores and J.D. Davis added two more against the bullpen. When the balls stopped flying, the Giants had tacked sixteen runs onto the White Sox pitching staff.
Altogether, the Giants hit 13 homers against the White Sox, which is tied for the most in a three-game series in franchise history.
Currently, the Giants are leading baseball in homers, even though they've played fewer games than most of their competition. Their roster may seem boom or bust at times, but they've proven that they have the potential to demolish opposing pitchers on the daily.
The series saw Sabol and Johnson collect their first career homers, and Villar hit his first career grand slam. Both Sabol and Johnson were given the traditional celebration of being doused in whatever drinks, liquids, or condiments were available in the clubhouse, with both enjoying the experience but not necessarily the taste.
What's Next
The Giants travel home and face the Royals for a three-game series, with Alex Cobb starting the first game, Sean Manaea starting the second, and DeSclafani starting the third.