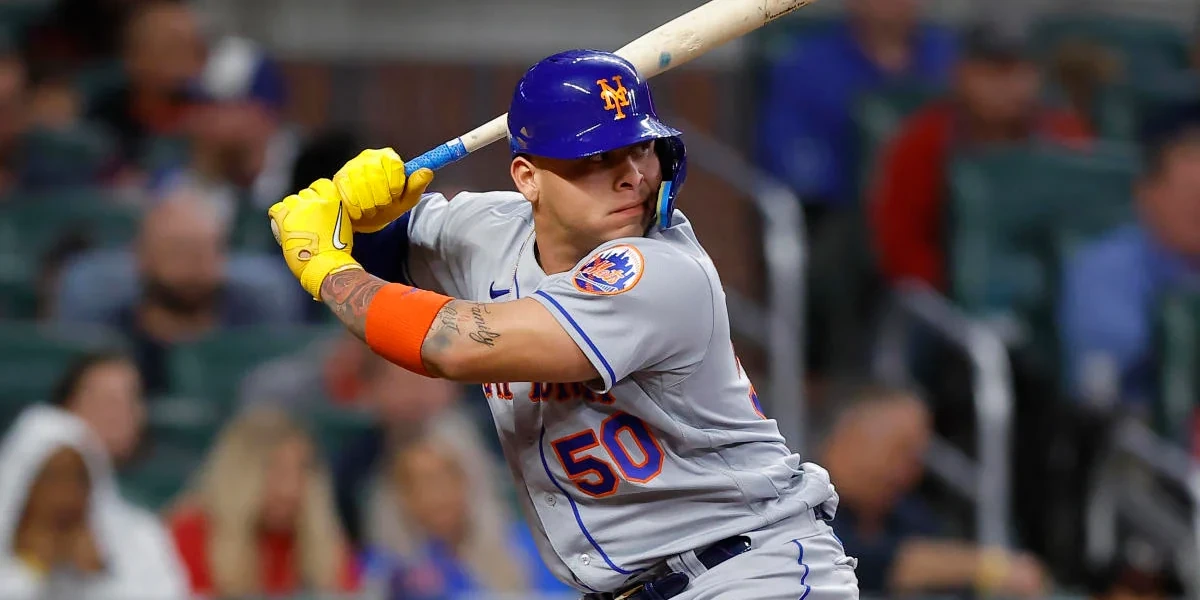 Francisco Alvarez is the name on every Mets fan's lips as they anticipate the impact the 20-year-old Venezuelan catcher will have on the team in 2023. Alvarez has been touted as the best catching prospect in the Mets' organization since Travis d'Arnaud, and his remarkable minor league career has made him one of the most exciting prospects in all of baseball.
As the Mets gear up for the 2023 season, expectations are high, and Alvarez could play a pivotal role in the team's success down the stretch. With his exceptional skill set and potential, it's worth exploring how Alvarez could impact the team's performance on both sides of the ball.
Offense
Alvarez has demonstrated remarkable prowess in his minor league career, with an impressive batting average and high OPS across all levels. With 58 home runs and 174 RBIs in just 253 minor league games, he possesses a lethal combination of power and hitting ability that could make him an intimidating force in the Mets' lineup. It's worth noting that catchers are not usually known for producing impressive offensive numbers, making Alvarez's skill set all the more impressive. If he can translate his minor league success to the big leagues, he could become one of the most exciting young players in the game.
Defense
Alvarez's impact on the Mets will extend beyond his offensive abilities, with his defense behind the plate being just as impressive. He is widely regarded as one of the best defensive catching prospects in baseball, with outstanding arm strength, accuracy, and exceptional footwork that can shut down opposing teams' running games. As a catcher, Alvarez's role is crucial in guiding and supporting the pitching staff, and his impact on the team's success could be immense as he gathers more experience with the veteran pitching staff.
Conclusion
There's no doubt that Francisco Alvarez could potentially be one of the most exciting players in baseball, and his impact on the Mets in 2023 could be significant. While he is still a young player and may face some growing pains as he adjusts to the major league level, his success in the minor leagues suggests that he has the potential to become a star in the big leagues. If Alvarez can live up to his potential, he could become one of the best catchers in baseball, playing a crucial role in the Mets' success for years to come.