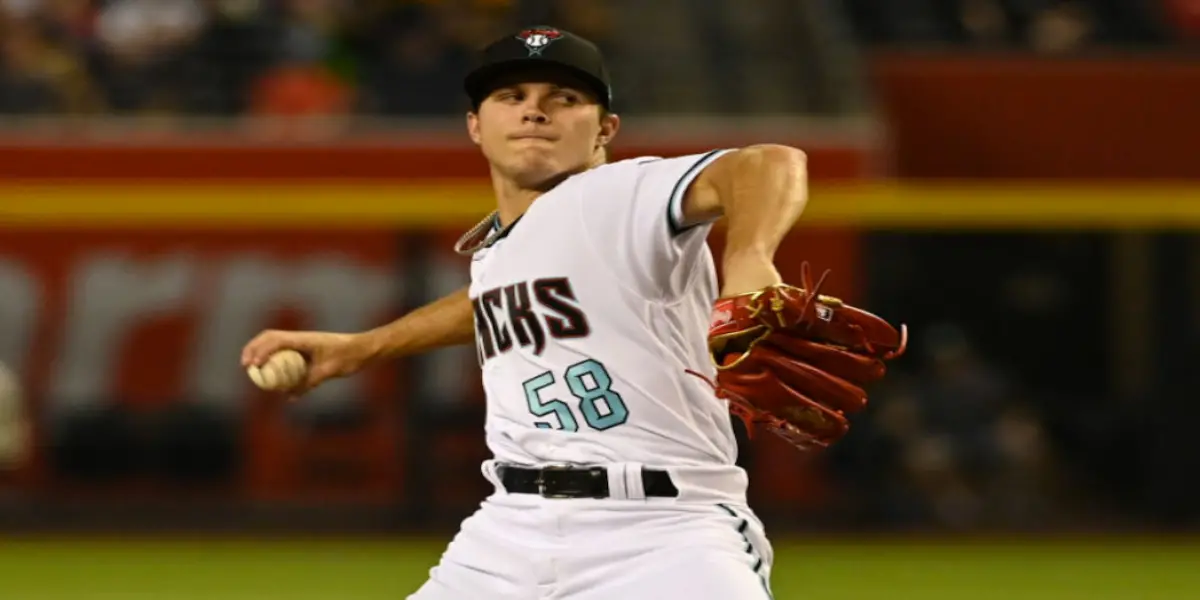 The Arizona Diamondbacks are in a tough National League West, but the young talent on their 40-man roster and deep prospect pool presents an exciting future. Their 40-man is littered with players such as pitcher Drey Jameson, who appeared in four games last season and went 3-0. He had a 1.48 ERA in 24.1 innings pitched. If he produces at that rate this season, he'll be a menace for opposing batters to deal with. Another pitcher to watch is Ryne Nelson, who had a 1.47 ERA last season through three games and 18.1 innings pitched.
When it comes to hitters, the Diamondbacks have key pieces like Blaze Alexander, who is new to the 40-man, but an exciting player, reaching Triple-A last season, where he spent time with the Reno Aces. In seven games with Reno, Alexander had 27 at-bats, scored eight runs, had seven hits, and had a .259 average. Alexander also had one double and two home runs during his time with Reno.
Another young player to keep your eye on is Corbin Carroll, who, in 32 games at the big league level last season, scored 13 runs, had 27 hits and had a .260 average. But his hitting isn't the only thing to watch as Carroll has wheels when it comes to the base path, in turn helping him to collect doubles and triples. Last season, Carroll had nine doubles, two triples, and four home runs. He also had 14 RBIs on the season last year.
Geraldo Perdomo is another player to watch. He doesn't have the most impressive stats, but he can shine at times, especially with extra-base hits. Last season he had ten doubles, five home runs, and 41 RBIs with 84 hits and scored 58 runs. But there's also a new acquisition to keep your eye on in Lourdes Gurriel Jr. Last season with Toronto, he averaged .291 with 52 RBIs, 32 doubles, one triple, and five home runs in 453 at-bats.
These four players could be key contributors to the Diamondbacks this season. Perdomo and Alexander are interesting ones with not too much to go off of yet, but they've shown a lot of promise. But if all stay healthy and produce to their max potential, it could spell great things for Arizona.