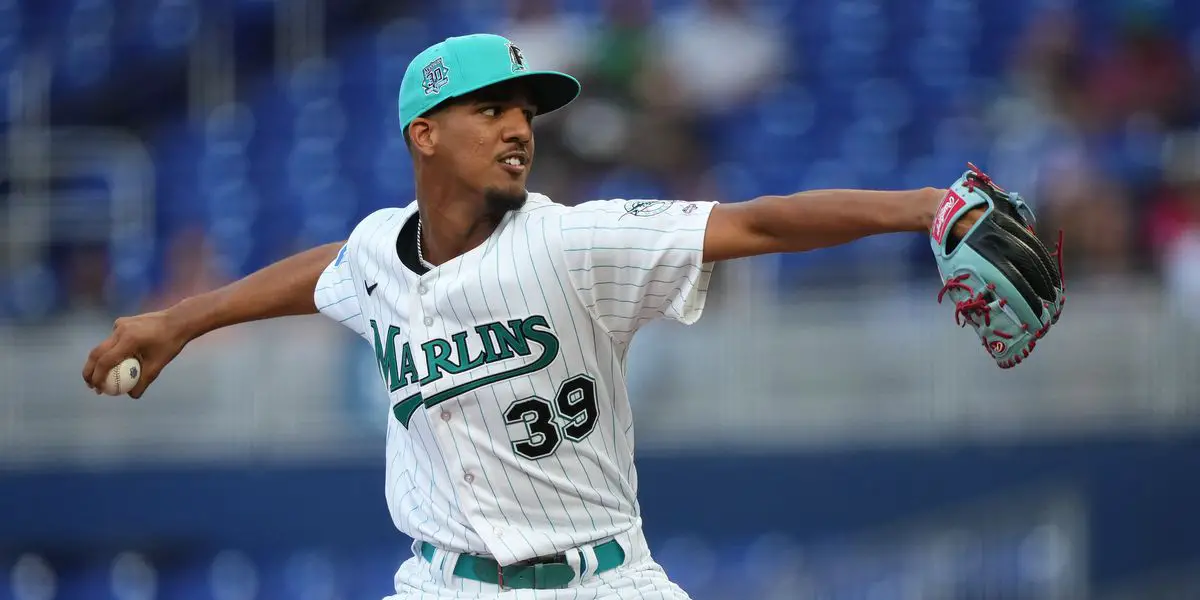 On May 10th, the Miami Marlins called up the seventh-ranked prospect in the MLB top 100 as well as the Marlins top-rated prospect in their system, 20-year-old RHP Eury Perez. The Marlins signed Perez as an International Free Agent back on July 2, 2019. Perez made his debut on May 4, 2021, with the Marlins A-level team the Jupiter Hammerheads.
Perez Fast Track
Perez has pitched in 44 games at the minor league level, going 9-9 with a 2.85 ERA. In 2021, he started 20 games between the A-level with Jupiter and High-A with the Beloit Sky Carp. Perez posted a 3-5 record with a 1.96 ERA in 78 innings of work with a 12.5 K/9. In 2022, Perez started in Jupiter again but skipped High A going straight to AA playing with the Pensacola Blue Wahoos. In 2022, he would make 18 starts, going 3-3 with a 3.97 ERA in 77 innings of work and a 12.9 K/9. This season, he started the season in Pensacola, where he had a 3-1 record with a 2.32 ERA in 31 innings and a 12.2 K/9 in six starts.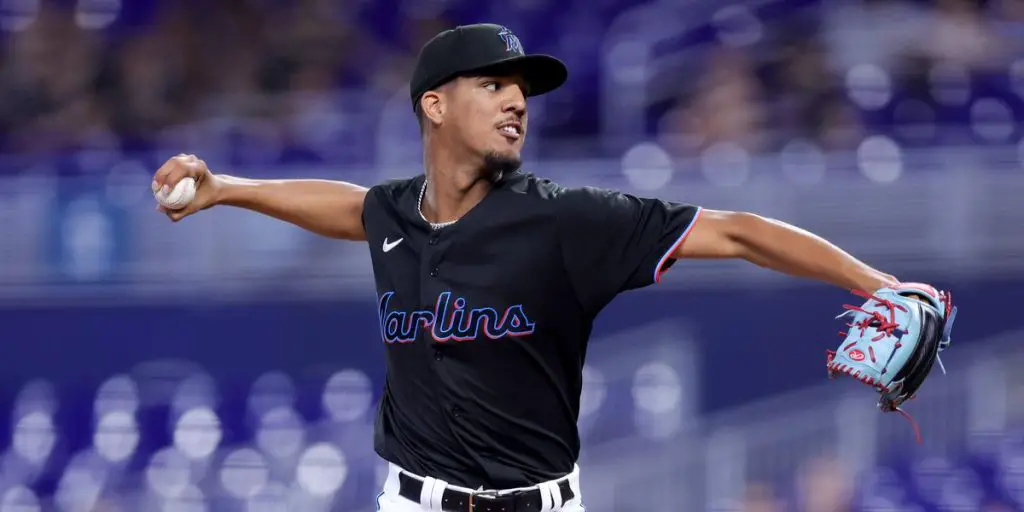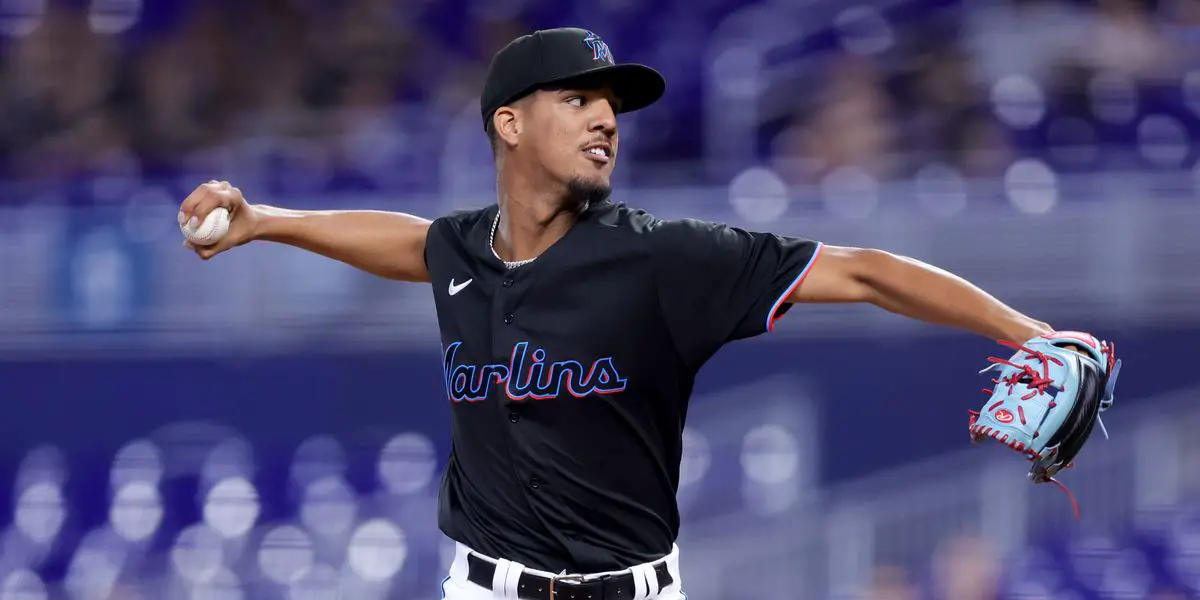 Perez Call-Up
On May 10th, Perez got the call and would make his major league debut with the Marlins. Two days later, the ball was his as the Marlins took on the Cincinnati Reds. Perez pitched well in that one, going 4.2 innings giving up just two runs on four hits. He would also walk two and struck out seven. Then Thursday afternoon, he made his second start. This one came against the Washington Nationals and this time he went five innings giving up just one run on three hits. He also walked one, struck out six, and picked up his first major league win.. After two starts with the Marlins, Perez is 1-0 in 9.2 innings with a 2.79 ERA and a 12.1 K/9. His next start is expected to come on Tuesday when the Marlins head to Colorado to take on the Rockies.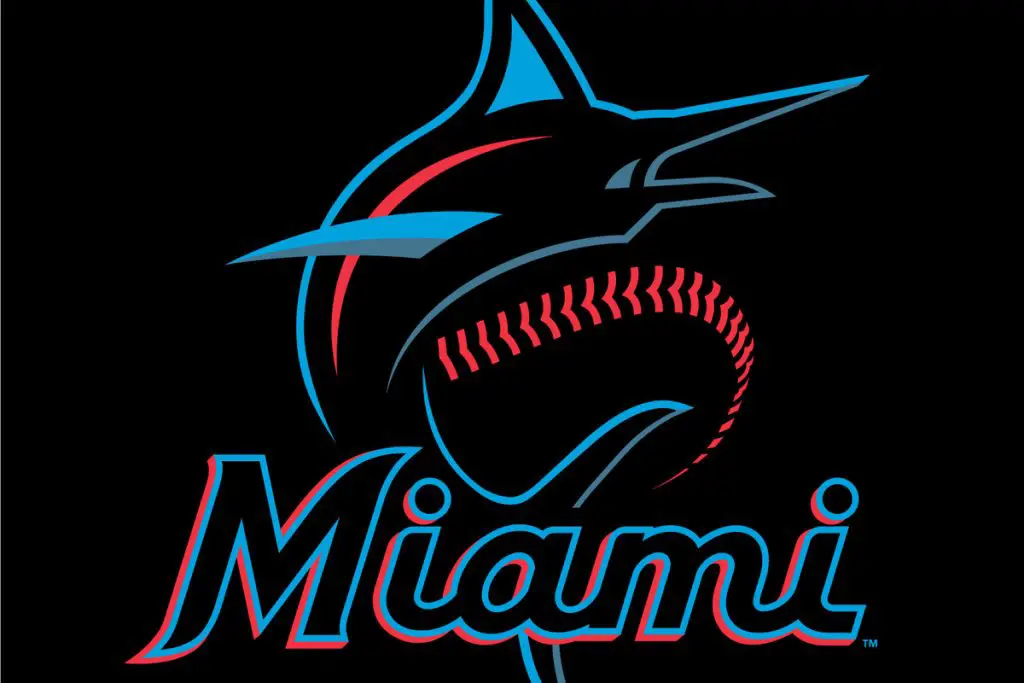 Wrap Up
Back on February 28th, I wrote about three reasons that the Marlins will make the playoffs, and the first one in that article was pitching. The Marlins just seem to always develop good pitching, and they end up having an abundance. That is certainly not a problem in the MLB especially come playoff time. They have former reigning National League CY Young winner Sandy Alcantara as well as Jesus Lazardo and Edward Cabrera who have all pitched well to start the year. Now they have added Perez who is just 20 years old, and this Marlins team could be a problem for a long time. The same can be said for this year, as they currently sit in second place in the National League East. They are 4.5 games back of the Atlanta Braves for first place, and they are currently holding the final playoff spot by 1.5 games ahead of the Mets. The Marlins look like they could make the playoffs this season and with the rotation they have, that could be a big problem for the rest of the National League come October.