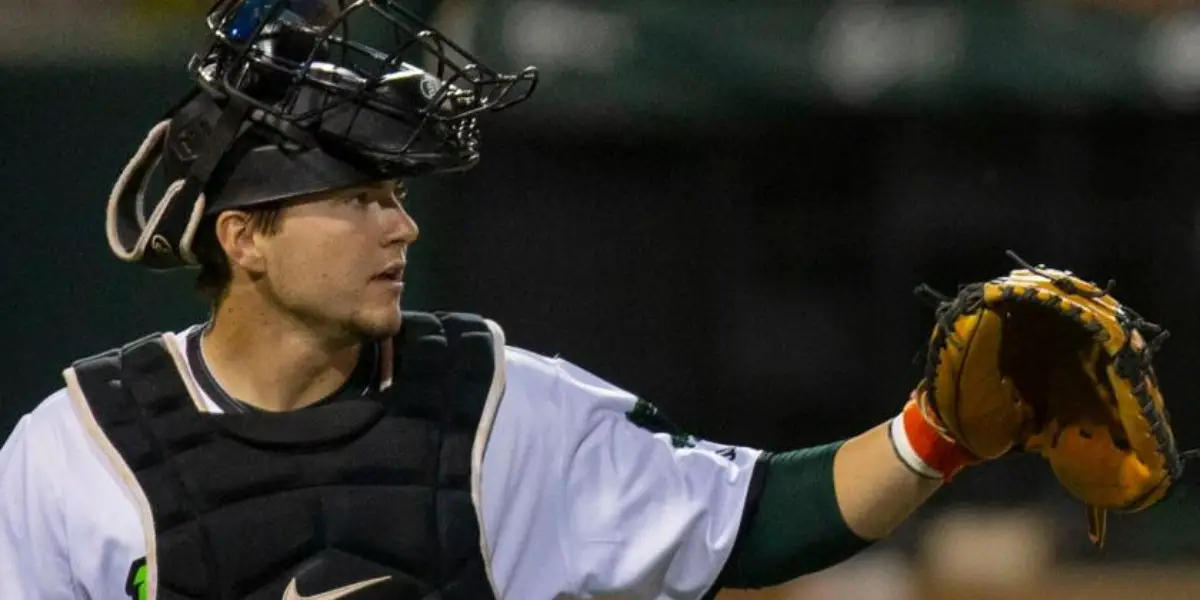 If you've read up much on the San Francisco Giants' prospects, you've probably heard about the Giants' recent struggles drafting first-round picks. The last Giants first-round pick to accumulate over six bWAR was Zack Wheeler, drafted in 2009 and then traded to the Mets. The Giants' last first-round draft pick to collect over nine bWAR for the Giants was Buster Posey, who is now retired.
Under the Farhan Zaidi era, all four of their first-round draft picks haven't reached the majors yet. The 2019 first-round pick, Hunter Bishop, is a 24-year-old still in High-A, and the 2021 first-round pick, Will Bednar, is battling through injuries and didn't perform well in his limited action. So, are all of them busts? Not exactly.
The 2020 draft was a weird one, it was shortened to only five rounds, and the Giants came into it building their strategy around third-round pick Kyle Harrison, a left-hander out of high school. Harrison had a commitment to college, but the Giants hoped with a big enough signing bonus, he could be persuaded to sign with an MLB team. Since the Giants needed to reserve extra money for Harrison, they often went with players who would sign for under-slot. One of those was their first-round pick, Patrick Bailey. Bailey has gotten off to an inconsistent start to his pro career, and some have written Bailey off as a bust, but Bailey is still on track to being a productive MLB regular.
For starters, Bailey has elite defensive tools. He showed that last season, winning a MiLB Gold Glove award at catcher, meaning he was voted the best defensive catcher in the minors last season. He threw out almost 30% of runners last season (with the new pitch clock and larger bases rules) and coupled that with only nine errors in 606.2 innings behind the plate.
Bailey's offensive tools are still raw, but even with his struggles he has shown improvement. In 2021, he started in San Jose and after just 47 games of stellar performance, was promoted to High-A Eugene, where he struggled. In 2022, he played the whole season at High-A, and although he had a slight stay on the injured list with a concussion, he turned in a consistent offensive performance, finishing with a slash line of .225/.342/.419, good for a 113 wRC+. He slashed his strikeout rate by 5.5% and upped his walk rate by 3.5%, both very positive signs for the future.
One interesting quirk about Bailey's hitting is his switch-hitting approach. Bailey came out of college as a switch hitter and has so far had less than stellar results. In 2022, his OPS as a lefty was .851, and his OPS as a righty was .460.
In a past interview, Giants farm director Kyle Haines said that Bailey needs more game reps hitting right-handed. Between Bailey missing the 2020 season at NC State due to the pandemic, starting his minor league career at the Giants alternate site where there weren't many left-handed pitchers, and dealing with injuries, Bailey has only gotten 125 PA as a righty in two seasons.
Many have suggested that Bailey should switch to hitting left-handed full-time, but that doesn't seem to be in the plans right now. Haines has said that the current plan is to keep Bailey as a switch hitter.
Bailey will start the year in Double-A, and with continued improvement year after year, there shouldn't be any doubts that he can keep playing well. Bailey was in Arizona working with the pro club during Spring Training and got into ten cactus league games, going 4/14 with an RBI. For now, Bailey will start in Double-A, but he could find his way to Triple-A and the bigs as soon as this season.