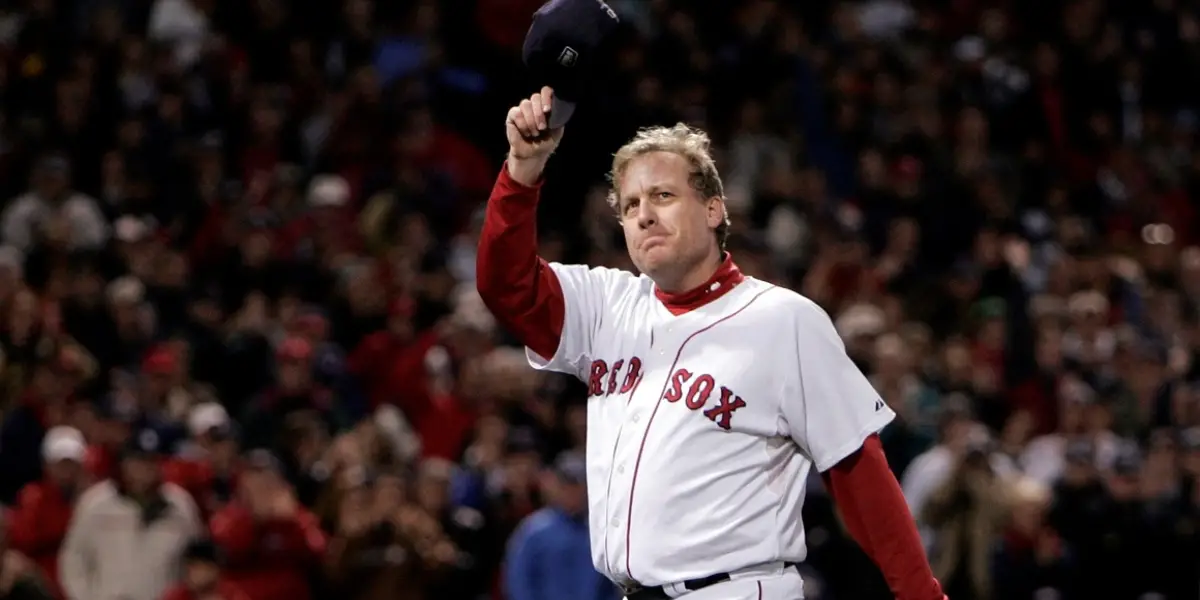 On Sunday, Major League Baseball held its annual Hall of Fame induction, and Fred McGriff and Scott Rolen were inducted this year. In 2022 Barry Bonds, Roger Clemens, and Curt Schilling finished their final time on the ballot and did not receive enough of the votes to be inducted; needing 75% of the vote to get in, Bonds finished at 66%, Clemens at 65.2%, and Schilling at 58.6%. In 2023 they made their debut on the Contemporary Baseball ERA Ballot for the Hall of Fame and once again needed 75% from a 16-member committee which means they needed 12 votes to get in; only McGriff got enough votes to get in as he was unanimous with 16 total votes. Don Mattingly was on the ballot and finished second with eight votes; Schilling received seven, while Bonds and Clemens received less than four. Clemens and Bonds were looked down upon during voting because of their alleged use of steroids, but Schilling is being held off because of his views on politics and his criticism of BBWAA; Schilling came close in 2020 and 2021 voting, finishing with 70.0% of the votes in 2020, his eighth year on the ballot and in 2021 he ended with 71.1%. Schilling later said, entering 2022, that he wanted to be removed from the ballot and would prefer the Veterans Committee judge his career; the BBWAA and Hall of Fame ignored his request and left him on the ballot, in which he finished with 58.6% of the vote.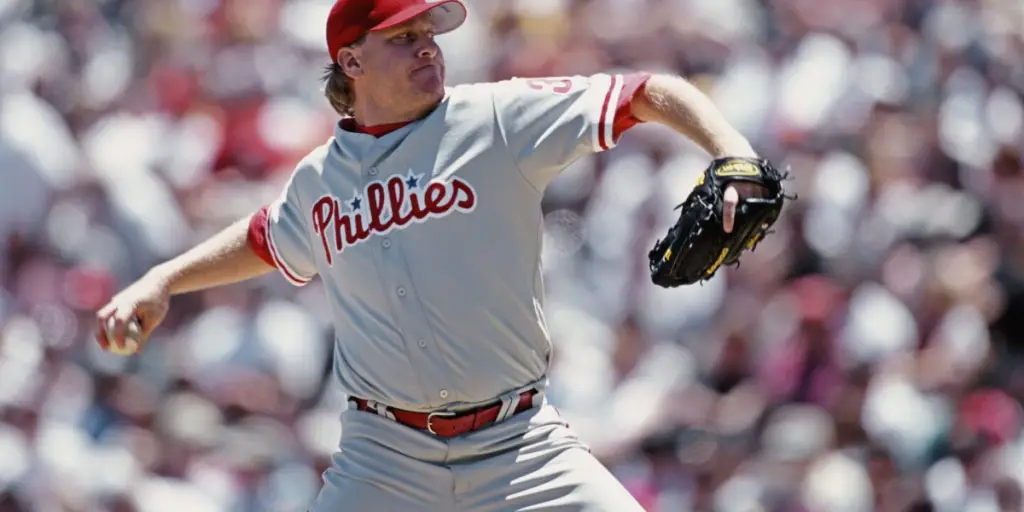 The Career of Curt Schilling
Schilling began his career apart of the Boston Red Sox farm system when he was selected as a second-round pick in the final January draft for the MLB. He was traded by the Red Sox on July 29, 1988, to the Baltimore Orioles along with Brady Anderson for Mike Boddicker. His MLB debut came on September 7, 1988, against the same team that traded him a few months earlier, the Red Sox, in which Schilling pitched seven innings and didn't factor in the decision. He would pitch for the Orioles in 1989 and 1990, then in January of 1991, he was traded to the Houston Astros and pitched for them all of the '91 season.
In April 1992, he was traded to the Philadelphia Phillies for Jason Grimsley. Schilling would pitch for the Phillies into the 2000 season before he was traded to the Arizona Diamondbacks for Travis Lee and pitchers Vicente Padilla, Omar Daal, and Nelson Figueroa. In 2021 with the Arizona Diamondbacks, Schilling helped them clinch their first-ever World Series title in their third season.
Following the 2023 season, the Diamondbacks traded Schilling to the Boston Red Sox in exchange for Jorge De la Rosa, Casey Fossum, Mike Goss, and Brandon Lyon. In 2004 Schilling would be reunited with his former manager in Philadelphia, Terry Francona, and he was dominant for the Red Sox as he was a crucial piece in helping the Red Sox snap an 86-year World Series drought and claim their first title since 1918. Schilling was remembered for pitching Game 6 in the ALCS against the Yankees as a part of the Red Sox epic comeback after being down 3-0 in the series; Schilling pitched that game after undergoing a procedure on his tendon sheath, which was torn during game 1 of the ALDS against the Angels. In that game, Schilling went seven innings giving up just one run on four hits; he didn't walk anyone and struck out four and forced a game seven that would allow the Red Sox to complete the comeback.
Schilling would also help the Red Sox claim their second World Series title in four years, winning it in 2007 over the Colorado Rockies. After the 2007 season, Schilling filed for free agency, looking for a one-year deal; he would sign that deal with the Boston Red Sox, but he missed the season with a shoulder injury and was placed on the 60-day disabled list. He would try to come back, but on June 20, he announced he was undergoing season-ending surgery and that his career had likely come to an end. On March 23, 2009, he announced his career was ending after 20 seasons in the big leagues.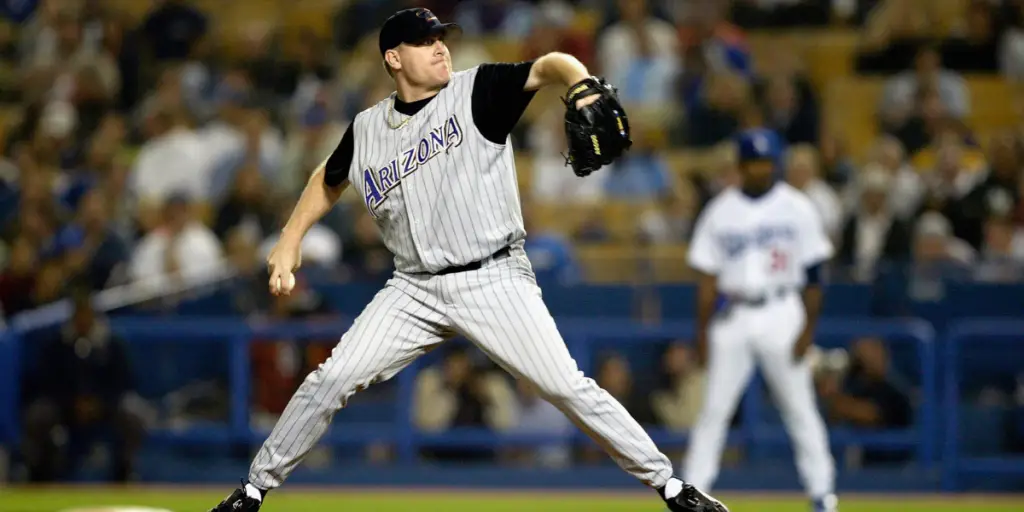 The Case for Curt Schilling
Schilling finished his career as a three-time world series champion winning with the Arizona Diamondbacks in 2021 and twice with the Boston Red Sox in 2004 and 2007. He would win World Series Co-MVP with Randy Johnson in 2001; in 1993, he won NLCS MVP with the Phillies. Schilling never won a Cy Young award but finished twice three times in his career in 2001, 2002, and 2004, and he was a six-time all-star. Schilling finished his career with a 216-146 record with 3,116 strikeouts in 3,261 innings of work; he had a 3.46 ERA, a 3.23 FIP, a 1.13 WHIP, a 2.0 BB/9, and an 8.6 K/9. In the postseason was where Schilling shined, making 19 career starts and going 11-2 with a 2.23 ERA and 120 strikeouts in 133.1 innings of work; he had a 0.96 WHIP, a 1.7 BB/9, and an 8.1 K/9. Schilling ranks tied for 87th all-time in wins, he is tied at 405th all-time in ERA, he is 100th all-time in innings pitched, he is 17th all-time in strikeouts, and he is 58th all-time in WHIP. Schilling ranks 40th and 42nd for most strikeouts in a single season, with 319 in 1997 and 316 in 2002. Those numbers alone should have Schilling in, but for some reason, he didn't make it in his first nine years on the ballot, and it seemed like his tenth year, he would have been inducted until his comments to be taken off the ballot. What do you think? Should Curt Schilling be in Cooperstown?