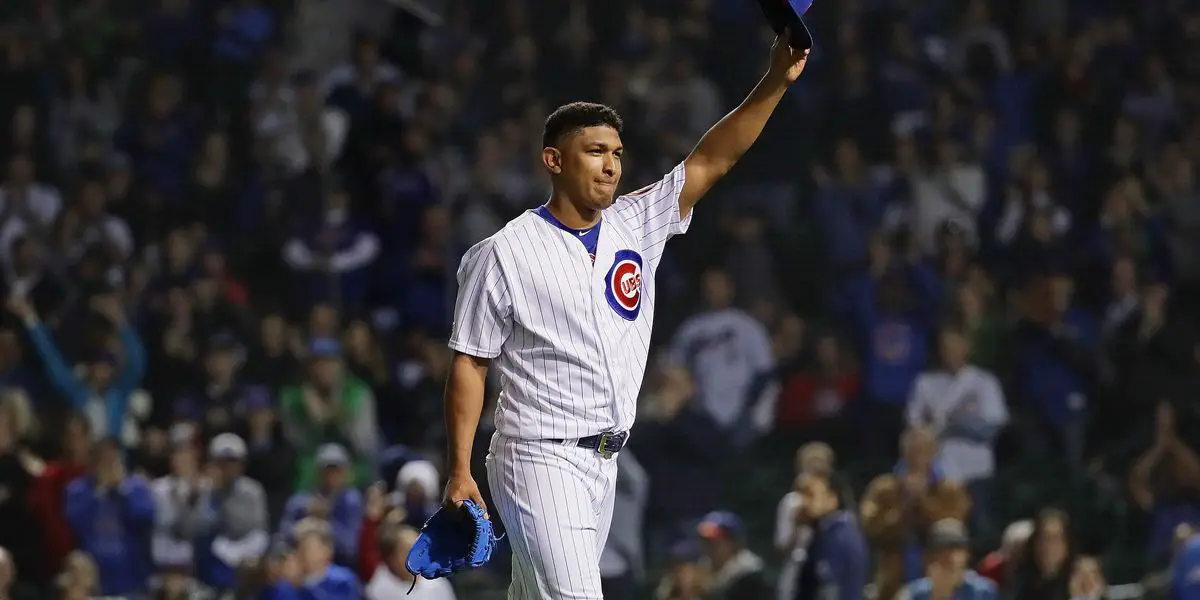 The Cubs started last season with the closer role accounted for by veteran David Robertson. Robertson finished his short Cubs tenure with three wins, a 2.23 ERA, and 14 saves before being dealt to the Phillies at the trade deadline. In the 2022 season, the Cubs had ten different players record a save for the team. Headed into the 2023 season, there is no clear-cut top closing option, but the following players could be contenders for the spot.
Brandon Hughes
Hughes is a 27-year-old lefty reliever the Cubs drafted in the 16th round of the 2017 draft. Hughes finally made his MLB debut during the 2022 season and was a solid bullpen arm. During the limited time that Hughes was in the closer role, he converted eight saves on 12 tries. To go along with his eight saves, Hughes had a 3.12 ERA, a 1.09 WHIP, and 10.61 K/9. For perspective, other closers with a K/9 around 10 include Jordan Romano (10.3), Daniel Bard (10.3), Taylor Rogers (10.5), and Emmanuel Clase (9.5). Hughes' K rate appears promising, so if he can strike out batters at a similar rate, he has a chance to close games or at least be at the backend of the Cubs pen.
Rowan Wick
Wick is now entering his age 30 season and his fifth with the Chicago Cubs. Wick has recorded at least one save in each of his four prior seasons with the Cubs, including 9 of his 14 opportunities in 2022. In the 2022 season, Wick had an interesting variance between his actual ERA and his expected ERA. His real ERA was already around average at 4.22, but his expected ERA was much higher at 5.35. This means that based on the kind of contact he is giving off, he should have had an ERA of around 5.35. Some could say Wick had a lucky 2022. Although Wick may not be the best option to close out games for the Cubs, he could be considered.
Adbert Alzolay
Like Wick, Alzolay is also entering his fifth season with the Chicago Cubs. Alzolay started the season on the 60 day IL with a right shoulder strain which would ultimately cost him half of his season. Through his 45 career appearances in the MLB, Alzolay has started 26 of them. Even though he has been a starter more, it does not appear that he will be in the 2023 rotation. Alzolay has some appealing stats that show he could be an effective closer at the big league level. As stated earlier, there are a plethora of closers in the league who post a K/9 around 10. It is a small sample size, but in 2022, when he came out of the pen and pitched 13 innings, his K/9 was 12.82. Alzolay has the stuff to strike out big league hitters at a high rate. Now unlike Wick, the difference between Alzolay's ERA and expected ERA is in his favor. His expected ERA was a 2.22, which is lower than his actual ERA of 3.38.
Michael Fulmer/Andrew Chafin
Both relievers spent time with the Detroit Tigers in 2022 and are still free agents. Chafin is already a player the fanbase likes, as he spent time on the Cubs in 2020 and 2021. During his time in Chicago, Chafin recorded one save and an ERA of 2.13 in 42.1 innings pitched. Chafin would be a great signing bringing a veteran presence to the pen. Fulmer has saved 17 games over the last two seasons with the Tigers and Twins. Fulmer would be a great veteran presence for this bullpen but from the right side.