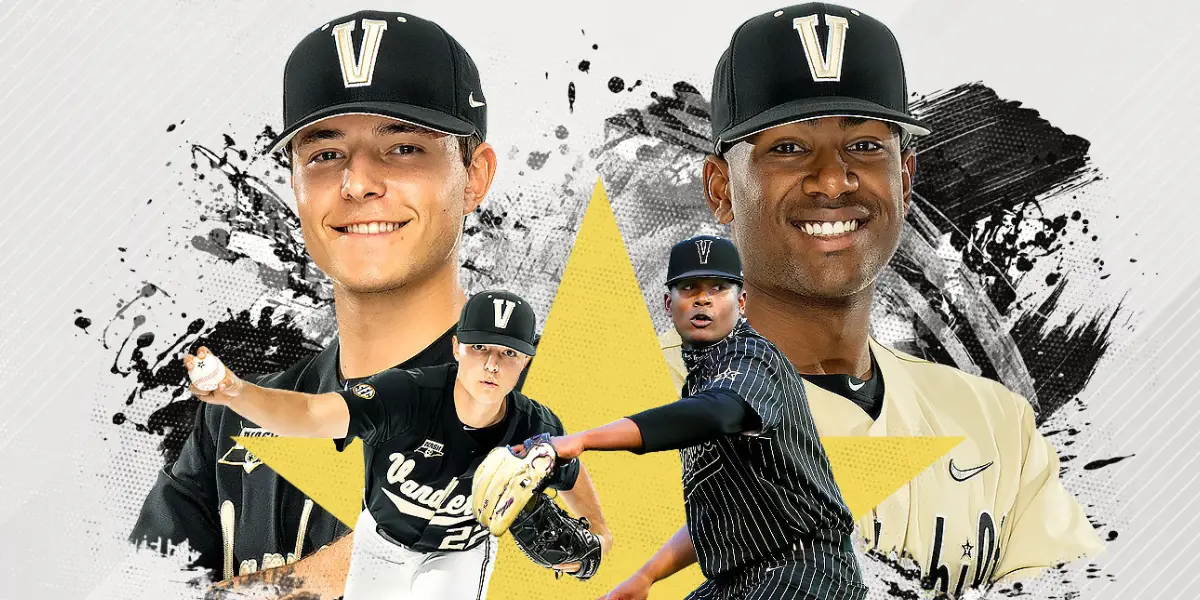 The Texas Rangers have made a lot of moves this offseason adding three pitchers in Jacob deGrom, Nate Eovaldi, and Andrew Heaney. The future of the pitching rotation could have come from the draft as the Rangers reunited former teammates Kumar Rocker and Jack Leiter, who played together at Vanderbilt.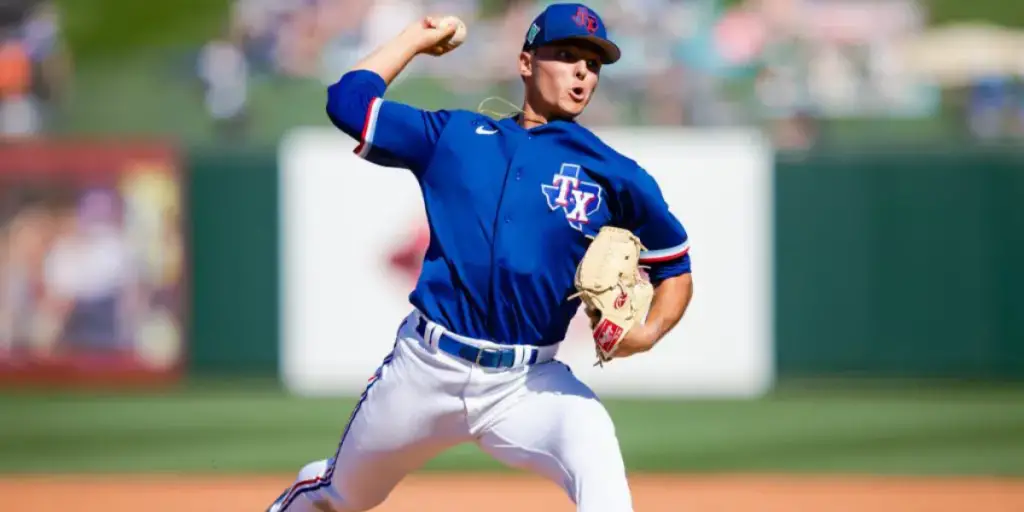 Jack Leiter
Leiter was drafted second overall in the 2021 MLB Amateur Draft by the Rangers after a successful year at Vanderbilt. In his 2021 season at Vanderbilt, Leiter had 11 wins and four losses with a 2.13 ERA, all while striking out 179 hitters in 18 starts and 110 innings pitched. Leiter also no-hit the South Carolina Gamecocks on March 19th, 2021. Leiter appeared for the Frisco RoughRiders in the Texas League, the Double-A team for the Rangers. He did not fair too well in his first season of pro ball, picking up three wins, and he would lose ten games. He made 22 starts with a 5.54 ERA, and he struck out 109 batters.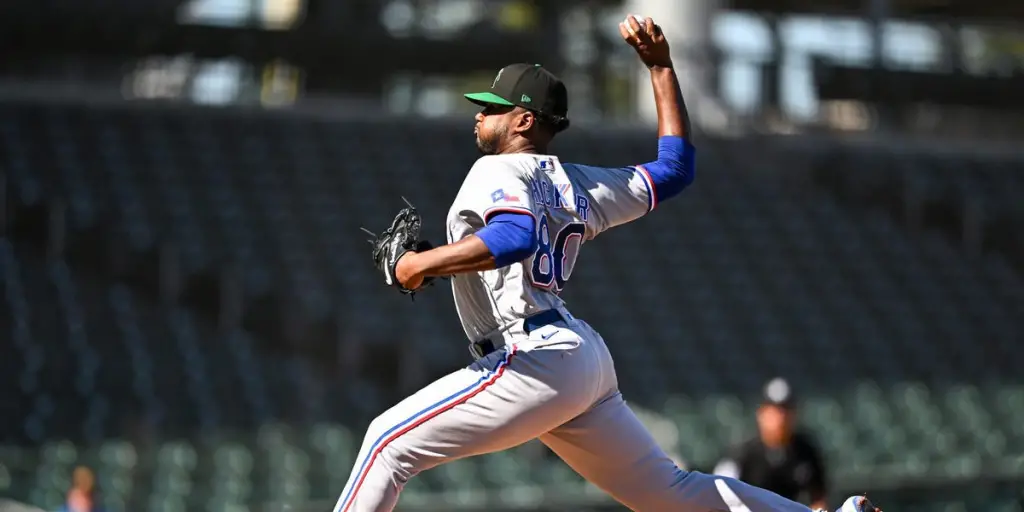 Kumar Rocker
Rocker had a rough way of getting drafted. He was initially drafted in the first round at pick number 10 by the New York Mets, but Rocker and the Mets could not come to an agreement on a contract, so Rocker would go to the Arizona Fall League, and he would also play in the Independent League for the Tri-City Valley Cats. The Rangers ended up selecting Rocker third overall in the 2022 MLB Amateur Draft. In his Vanderbilt career, Rocker would have 28 wins, and ten losses in 39 starts with a 3.35 ERA, all while striking out 321 batters. Last season in the two leagues combined, he would have three wins and one loss over 11 starts combined with a 2.65 ERA, and he would strike out 50 batters.
Wrap Up
A few days ago, the two met for the first time since the 2021 season and rekindled their friendship. Over their career at Vanderbilt, these two combined for 29 wins and nine losses over the 2020 and 2021 seasons. Leiter ranks as the number two prospect for the Rangers, while Rocker ranks as the eighth prospect. If they can produce the numbers they have produced over their college career being a 1-2 punch, it is something that Rangers fans should be excited about, and it could be a problem for the whole league for years to come.