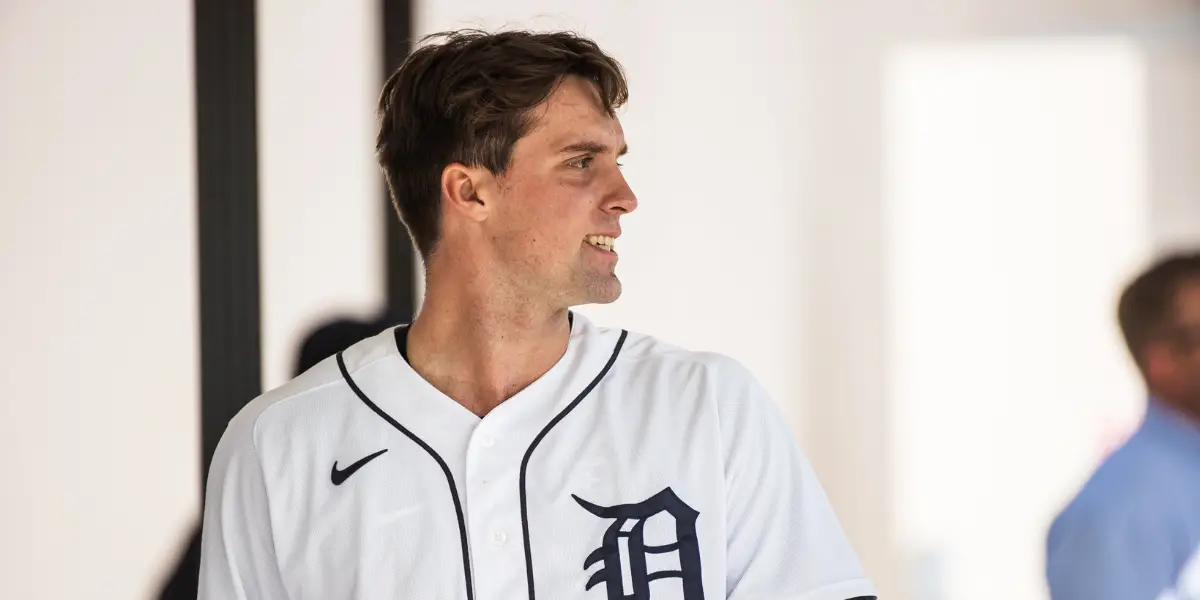 The Detroit Tigers are playing the exact opposite brand of baseball they were playing last season. It may just be Spring Training, but the Tigers are flexing their muscle so far this season. Detroit is 6-6 in grapefruit league play after Tuesday's 16-3 victory over the St. Louis Cardinals. It's almost weird to say this after the season we had last year, but the Detroit Tigers lead all of baseball in home runs with 22 long balls in 12 games played. I know it's spring training, but it's somewhat promising. I wouldn't expect us to come out of the gate like this in the regular season, though. Once we get to Comerica Park in early April, and there are temperatures in the '30s, '40s, and low 50's, that ball won't want to carry. However, on the road trip to start the season at Tampa Bay and in Houston, we could see the Tigers showcase their power. Detroit's performance is exciting, but perhaps the new dimensions at Comerica Park this season makes it even more promising as the home of Tigers baseball will become a more hitting-friendly ballpark. While the team's success this Spring has been thrilling, we can't forget what Spring Training is all about… the prospects. There are a few that have been performing well, but one Tigers infield prospect has impressed more than the others. I think he's becoming less of a dark horse and more of a favorite to make the opening-day roster.
Can Andre Lipcius Win a Position Battle for Either First or Third Base?
One of the headlines coming into Spring Training was the void at 3rd base with Jeimer Candelario gone. After the trade for Nick Maton, Matt Vierling, and Donny Sands, the former Philadelphia Phillies utility and bench players Maton and Vierling became the early favorites in many people's eyes. Another candidate for 3rd was Cèsar Hernàndez, a veteran infielder that the Tigers signed this off-season to a minor league contract. Hernàndez has impressed in this camp, and he played well on Tuesday against the Cards. Tyler Nevin and Ryan Kriedler are among other candidates. Still, Andre Lipcius is becoming a favorite for that position, and his play on the ball diamond is certainly making a compelling case to manager A.J. Hinch. 3rd base isn't the only position that Lipcius has a shot to land on in the big leagues. A headline that has emerged during Spring Training is Spencer Torkelson's struggles. The former 1st overall draft pick recorded just his 2nd hit of Spring in Tuesday's dominant win vs. the Cards. Because of his sluggish start, a roster spot could be available for 1st base on the opening day roster. That's a position we've seen 24-year-old Lipcius play this Spring. If Torkelson is sent down, Lipcius could be the player who gets granted an opportunity. If Lipcius plays at 1st, it could give Detroit an opportunity to give Maton or whoever wins the 3rd base position battle more playtime. Lipcius joins teammate Jake Rodgers among the home run leaders this Spring with three long balls. He's 7-15 with those 3 HRs, a batting average just under .500, a double, and 7 RBI. Lipcius started 2022 with the Erie SeaWolves, the Double-A affiliate of the Detroit Tigers. He was promoted to Triple-A for 46 games last season, where he played pretty well. With the Mud Hens in 2022, Lipcius batted .302 with 3 Home Runs, 17 extra-base hits, 24 RBI, an OBP of .388, a SLG% of .453, and an OPS of .841. Lipcius drew 25 walks while in Toledo last season as well. Because he has solid Triple-A experience, I could easily see Lipcius making the roster for opening day. He's already on the 40-man roster and smashing the ball this Spring. Detroit last season gave prospects a lot of opportunities. Kriedler, Carpenter, Clemens, and Faedo were among those given an opportunity last season. It'd make sense to give Lipcius a shot. He's certainly earning it, and Torkelson may have been rushed to the majors. Hinch may decide to give Tork time to redevelop his swing in Toledo, opening a door for Lipcius. If it's not at first base, I'd like to see him get a chance to make the major league roster and get some playing time at 3rd. He's showing he has a lot of potential, and Detroit's not in a position to compete this season. You might as well let him prove himself. After it all plays out, Lipcius could be a big part of this team's future.