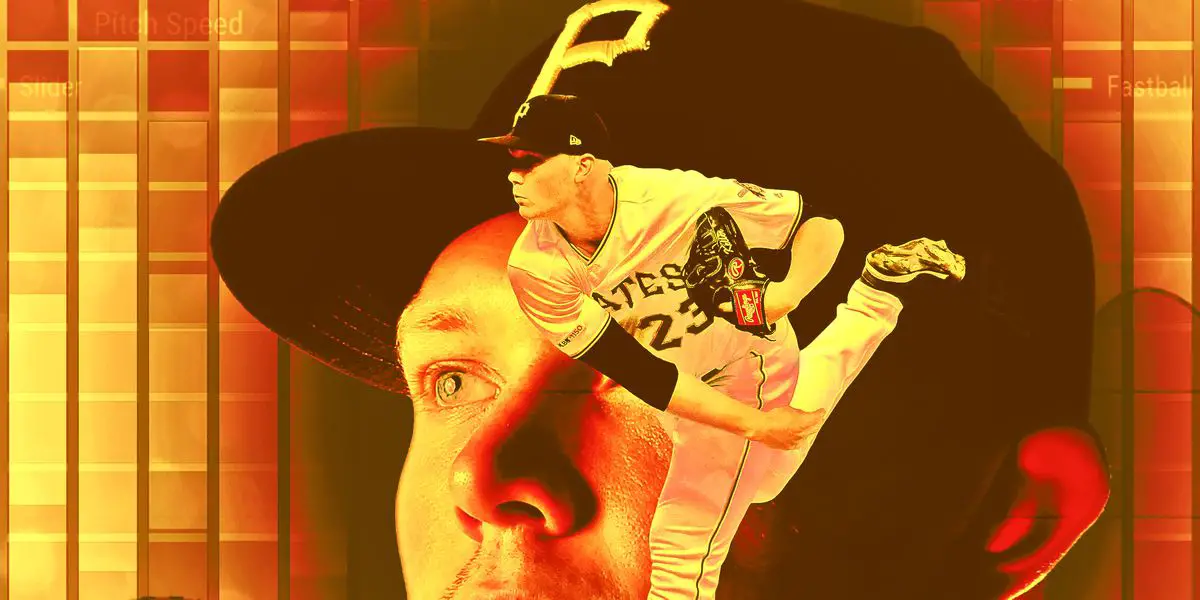 As Pirates right-hander Mitch Keller came up through the system, the Cedar Rapids native was always seen as a highly touted prospect. After being drafted in the second round of the 2014 Major League Baseball Amateur Draft, Keller was primed to be the face of that next wave of Pirates pitching in Pittsburgh. 
After being brought up to the Major League level, it's fair to say Keller definitely had his ups and downs. Although the down moments were certainly rough, the Pirates right-hander continued to battle back and eventually found success. After being moved to the bullpen early last season, Keller's development looked like it was going down the wrong path. Until the 26-year-old changed his approach, becoming a starter again in the final four months, Mitch Keller finally found his groove at the big league level.
Keller's strength is most definitely his four-seam fastball, being ranked in the eighty-seven percentile according to Baseballsavant.mlb.com. Clearly, it has some real zip and velocity on it. After struggling with command for a lot of the early portion of his Major League career. Mitch Keller finally started to attack batters differently; given his unique skill set, Keller began to use a new sinker pitch. Now with the addition of a fifth pitch to his arsenal, it seemed to net Keller some real positive results. Throwing his new sinker' at a rapid rate, Keller's outings started to get better and better. Mitch gave Pirates fans a lot to be excited about in 2022 with his performances down the stretch. With the Pirates organization being 'thin' in terms of pitching, Mitch Keller's success in 2023 will be a huge part in deciding if this team is closer to contention or still a ways away.
Keller's 2022 season was a success for the most part, obviously, it wasn't perfect. However, now having a full offseason with his new five-pitch arsenal might lead to a pretty significant 2023. With a rotation that saw the additions of Rich Hill and Vince Velasquez, Keller will now look to take his game a step higher, raising the bar to be the leader of the Pirates staff in 2023. If the 26-year-old can find that consistency we saw in the second half at times, I think Keller can be a huge piece for this franchise long-term. His four-seam fastball has been his most used pitch throughout his career, and now with the addition of his sinker. I genuinely believe Keller's best is still yet to come, making for a really exciting 2023. 
It's important to be patient with Mitch Keller; he's obviously got some real talent. However, this is likely the make-or-break year for his spot with the Pirates. With management looking to build a more competitive environment, Keller's not going to have the leash he once did. It'll be important for Keller to start the season strong, but fans must set realistic expectations. As his sinker was added, Keller's arsenal started to see better results altogether. He is likely taking opponents' focus off his other pitches if Keller can find a nice mix of his four-seamer, sinker, and slider. I think Mitch will have a strong season, providing a much-needed boost to this Pirates pitching staff. 
Thanks for reading! For more Pirates and baseball content, follow me on Twitter at ITD_Anselmo