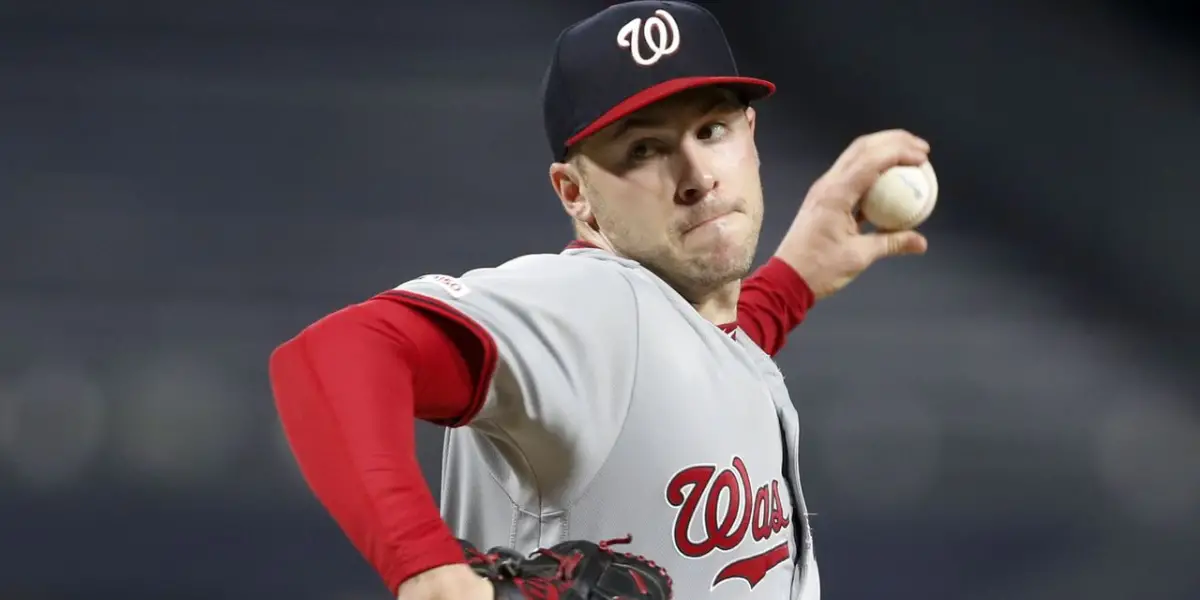 The Washington Nationals have been one of the worst teams in the major leagues following their World Series win in 2019. Patrick Corbin was integral to their success that season but has since been one of the least efficient pitchers in baseball. His performance in Game 7 versus Houston will not be forgotten in D.C. Although post-2019, Nationals fans have grown a tad sour with Corbin on the mound.
Rightfully so, the lefty posted an ERA of 6.31 in 2022, according to baseballreference.com. He had his turn in the starting rotation skipped in an attempt to get him back on track. Corbin could never get into a rhythm last season, similar to the 2021 season when he posted an ERA of 5.82. Patrick's best ability has been his availability to pitch, starting 31 games in each of the last two seasons, but he has been nothing short of awful. According to mlb.com, Corbin had the worst ERA in baseball in 2021 among pitchers who qualified. In 2022, Corbin would have repeated as the worst ERA in baseball but did not have enough innings to qualify. How does Patrick flip the script and become an efficient pitcher again?
Corbin is due to make $24 million in 2023, so Washington is locked in on the lefty and has to "fix" him. Mike Rizzo is yet to jump ship on Patrick, reiterating that he's a professional and takes the ball every fifth day. On June 28th, Corbin had arguably his best start of the season versus the Pittsburgh Pirates. Patrick looked like the pitcher of 2019, striking out 12 Pirate batters over eight innings of work while surrendering just two walks. When Corbin is at his best, he's locating his fastball low in the zone, pounding hitters into the ground. At his peak in 2019, Corbin allowed 7.5 H/9 and struck out 238 batters in 202.0 innings pitched. In 2022, those numbers shifted to 12.4 H/9 and 128 strikeouts in just 152.2 innings pitched.
Washington Nationals pitchers and catchers reported Tuesday to West Palm Beach, Florida, for 2023 Spring Training. Although the Nats won't be the team they once were, fans still have plenty to be excited for. Player development of young players is key for Washington at this point in their rebuild, but Patrick Corbin becoming a serviceable pitcher is also essential. Over the next two seasons, Corbin is due $59 million, and unless Mike Rizzo suddenly flips the script and buys Patrick outright, Washington is tied to the lefty.
Corbin had some starts to build momentum off last season and is looking to rebound in the 2023 season. If Patrick can locate his fastball down in the zone and force hitters into more ground balls, he will more than likely become a serviceable pitcher again. Is his 2019 form out of the question? Possibly, but crazier things have happened in baseball. Look for Patrick Corbin to find his form in the 2023 season.