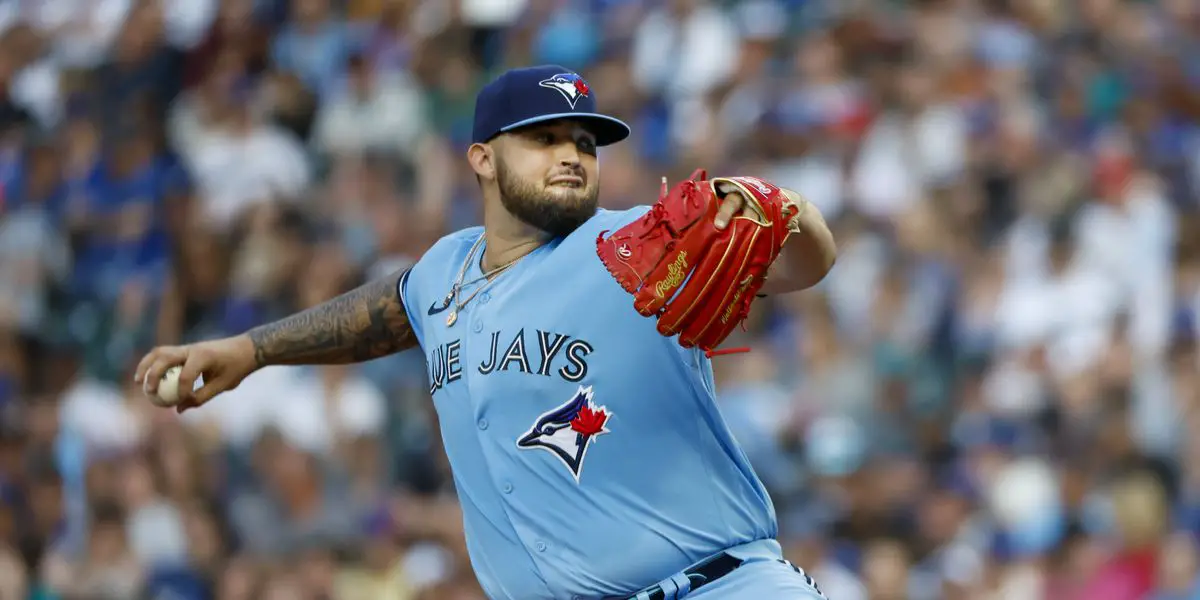 After an unreal 2022 campaign that saw Blue Jays right-hander Alek Manoah finish as a Cy Young finalist. The ending couldn't have possibly been more unfair. The 25-year-old opened up the Blue Jays wildcard series vs. the Mariners and suffered defeat. After a harsh first inning which saw Seattle score runs early, the Blue Jays' offense was too stale to help out Alek Manoah with some run support. The Blue Jays rising star came into the playoffs on an eight-game streak of quality starts, but the Mariners broke the streak when it mattered most. 
Despite being heartbroken that the Blue Jays couldn't overcome the Seattle Mariners in the postseason. It was also hard to hear about the passion Alek Manoah had about a possible third game. Rumors started to arise that Manoah claimed to be available in that game if it had happened, showing how much dedication and drive the 25-year-old plays with. As we approach the 2023 season, I don't think you're going to want to bet against Alek Manoah.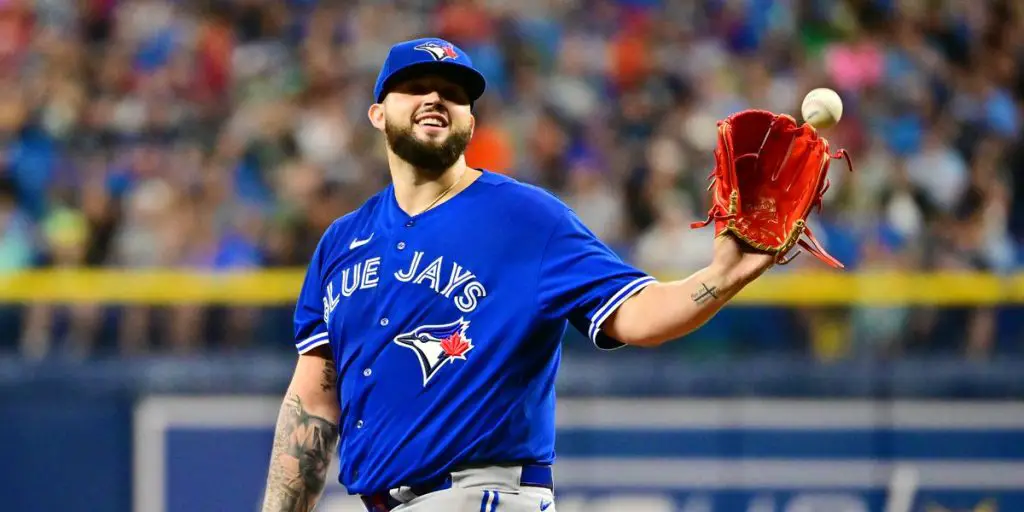 After showing that competitive edge Manoah plays with, I think we all know the way last season ended surely didn't sit well with him. After having a dominant 2.24 earned run average and 0.992 WHIP in thirty-one starts, it's clear why Alek Manoah finished as a Cy Young award finalist in 2022. As for what to expect this season from Alek, it's a very exciting conversation for Blue Jays fans to have. The rising star skyrocketed through the Blue Jays system after being an eleventh overall pick in 2019, showing more and more promise every season. After a strong 2021 season with the Blue Jays, the 25-year-old built off it for an even better 2022 season.
If the season-to-season growth in Alek Manoah's game doesn't excite you enough, especially when adding on the way last season concluded and the extra fuel that brings. When looking at Alek Manoah's pitching metrics, it's clear the 25-year-old generates a lot of soft contact for outs. Per Baseballsavant.mlb.com, Alek Manoah ranks in the ninety-second percentile of HardHit percentage and the eightieth percentile of Barrel percentage. With the Blue Jays' commitments to the fielding aspect of the roster in 2023, this makes for a serious advantage for the Blue Jays pitcher. 
Mainly relying on his high-quality four-seam fastball, Manoah actually has a deep and intriguing pitch arsenal. Using four different types of pitches, Alek's sinker, slider, and changeup all generate pretty good results. If the 25-year-old can continue to execute his pitches effectively, using his dominant stuff, it wouldn't be a bad bet to wager on Manoah winning the Cy Young in 2023. Suppose you take a look at Bet365 and the 25-year-old's betting odds to win the Cy Young. In that case, they have the Blue Jays star currently at +900 odds after ranking in the sixty-six percentile of expected batting average and seventy-fifth percentile of expected slugging per Baseballsavant.mlb.com. I would gladly take the gamble on Alek Manoah in 2023, especially with that value. 
Alek Manoah not only brings dominant on-field play to the Blue Jays, but he's also a leader in the clubhouse. The 25-year-old might not lead with his resume or experience, but the personality traits of the Blue Jays right-hander speaks volumes. After being the victim of some truly unprofessional words on live television, Manoah certainly isn't afraid to stand up for himself but, more importantly, stand up for his teammates. After a viral video circulated of Blue Jays catcher Alejandro Kirk, Alek Manoah, without any hesitation, went out and used his platform to stand up to the negativity surrounding his friend. Not only does this show Alek Manoah is a great teammate, but it also shows how great of a person he is. On top of that, it also indicates the Blue Jays fanbase and how much we take for granted with the current group of ball players we got here in Toronto.
I'm not one to talk about my personal experiences in my writings, but Alek Manoah has made a significant impact not only on me but on baseball fans worldwide. Playing with a chip on his shoulder, standing up to bullies, and being the true definition of a team guy, there's nobody I'm rooting for more to succeed than Alek Manoah. Regardless of the team you support, real baseball fans can appreciate not only what Manoah does on the field but also the role he plays off the field, using his platform to stand up to negativity. The world is full of negative people, but it makes me happy to know there are still some heroes in this world. Buckle up, Blue Jays fans. This season is going to be a fun one!
Thanks for reading! For more baseball content, follow me on Twitter at ITR_Anselmo.