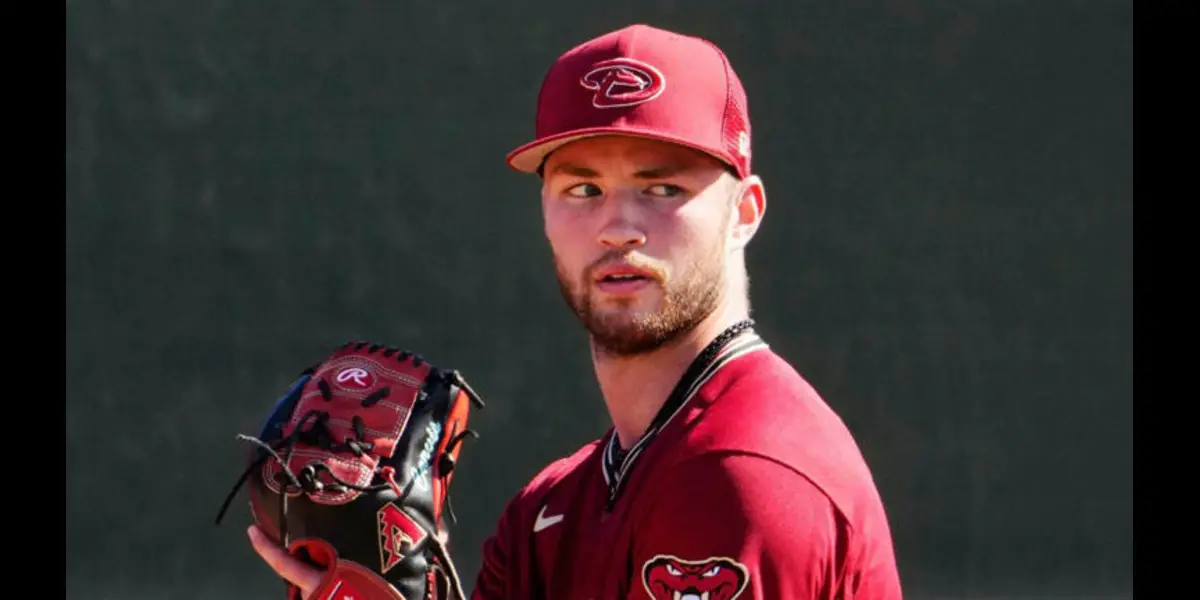 The Arizona Diamondbacks have called up 25-year-old RHP Bryce Jarvis from the Triple-A Reno Aces of the Pacific Coast League (PCL).
During his time with Reno, Jarvis compiled an ERA of 5.48 in 88.2 innings pitched and a total of 22 games, 16 of which he started and ended with a 7-5 record. Before he joined Reno, Jarvis was with the Double-A Amarillo Sod Poodles of the Texas League. In his time with Amarillo, Jarvis put up an ERA of 3.86 in 14.0 innings pitched and a total of three games, all of which he started and ended with a 2-1 record. Overall in his minor league career in 2023, Jarvis compiled an ERA of 5.26 in 25 games played. He finished with a total of 102.2 innings pitched and an overall record of 9-6.
Jarvis made his MLB debut for Arizona Tuesday Aug. 15 against the Colorado Rockies, with Arizona coming out on top 8-5. Jarvis came on pitch three innings in relief of starter Joe Manitply. He allowed one hit, one run scored, walked one batter and had three strikeouts in his debut. On his first pitch at the major league level, Jarvis recorded an out. When Jarvis was relieved, he was in the position to receive the win, but with the way the game went and the high-octane offense on both sides, it wasn't meant to be.
He also pitched in the second game of a doubleheader on Saturday Aug. 19 against the San Diego Padres, where Arizona grabbed an 8-5 victory. In the game against the Padres, Jarvis received the win with 3.2 innings pitched. He allowed two hits, one run and walked one batter.
Jarvis is just 25 years old so he still has a lot of room to develop. With his age and room to develop, as well as where Arizona is at in their climb to the top if he stays producing as he is, he'll only improve. While Arizona has struggled this season after getting off to a hot start, they have a lot of young talent including Jarvis and others yet to make their MLB debut. The future is bright for Arizona.