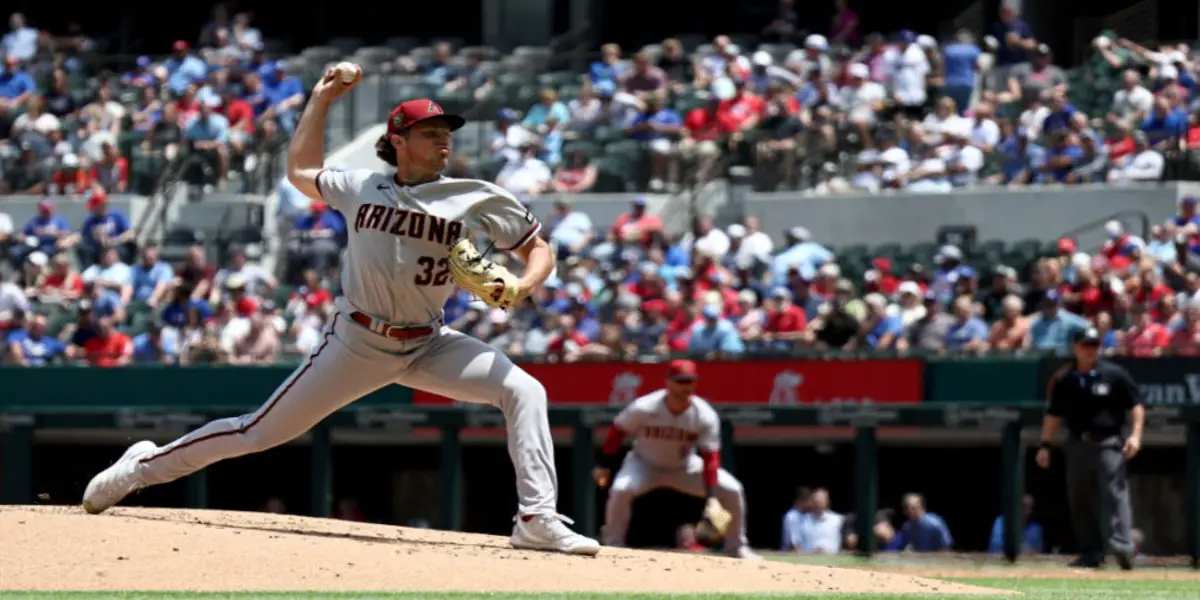 Brandon Pfaadt made his MLB debut for the Diamondbacks on Wednesday afternoon in their road game against the Texas Rangers, where they emerged victorious 12-7. He struggled a bit, giving up nine hits, seven runs, and walking one batter in 4.2 innings pitched. He also struck out three batters, however. On the offensive side of things, Pfaadt's teammates picked up the slack, so he wouldn't get credited with a loss.
Before being called up, Pfaadt spent five games, all of which he started for the Triple-A Reno Aces, where he had a 3.91 ERA and a 2-1 record in 25.1 innings pitched with 30 strikeouts.
Ketel Marte had two runs scored, one hit, two RBIs, and reached base twice on walks. Emmanuel Rivera had one run scored, one hit, and an RBI. Lourdes Gurriel Jr. had three runs scored, two hits, an RBI and reached base twice on walks. Christian Walker had three runs scored, two hits, five RBIs and reached base once on a walk.
It's clear that the Diamondbacks' bats have remained hot, and they've been dealing with a roster shakeup that included the release of pitcher Madison Bumgarner. In order for Pfaadt to have his roster spot, Arizona had to option RHP Peter Solomon to Reno while designating INF Seth Beer for assignment.
The Diamondbacks currently sit second in the NL West, 1.5 games back of the Los Angeles Dodgers going into their game Friday, May 5 as they host the Washington Nationals. With how the Diamondbacks and Dodgers have been playing, it'll be a battle between them all season long. But if the Dodgers bats stay hot and Pfaadt sharpens up his pitching to go with the current pitching staff, it should make for a promising season and potential finish for the Diamondbacks. Pfaadt has a little bit of work to do if he wants to stick at the major league level. But if he works well and learns from the coaches and fellow pitchers such as Zac Gallen, he'll have a bright future.
But Arizona can't get too comfortable with their good play so far as the San Diego Padres are nipping at their heels only a half game back of them. To stay in second and a half game up on a wild card spot or potentially even jump back into first place in the division, they'll need their pitching to stay sharp to back up their hot bats.