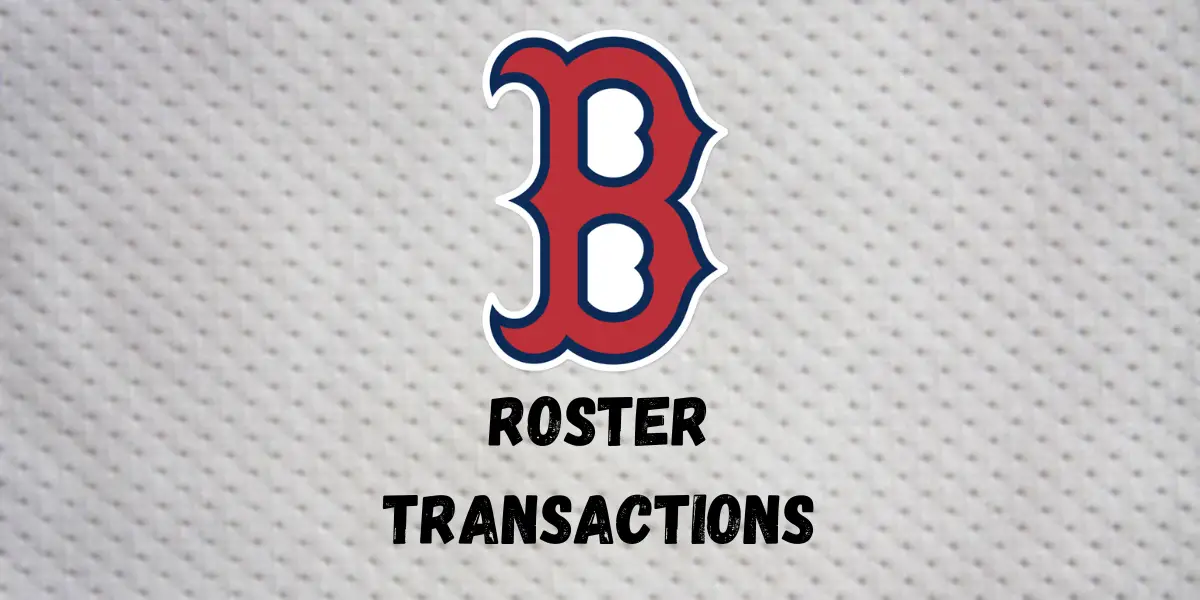 The Boston Red Sox are about to wrap up their three-game series against the first-place Baltimore Orioles. The Red Sox are looking to avoid being swept at the hands of the Orioles after losing Friday night's game 11-2 and then dropping Saturday's game 13-12 with the tying run on third base in the bottom of the ninth and two outs Emmanuel Valdez flew out. Before the series' final game today, the Red Sox made the following roster moves.
Red Sox Roster Moves
RHP Garrett Whitlock Activated off Bereavement List
LHP Joe Jacques optioned to Triple- Worcester.
LHP James Paxton to the Injured List.
RHP Nick Robertson Recalled from Triple-A Worcester.
Roster Moves By The Numbers
Garrett Whitlock
Whitlock will return, but it is unsure in what capacity. It could be as a start with Paxton hitting the injured list. This season, Whitlock has appeared in 16 games with ten starts; he is 5-4 with a 5.49 ERA; he posts a 4.66 FIP, a 1.39 WHIP, a 1.6 BB/9, and a 9.0 K/9.
Joe Jacques
Jacques is heading back to Worcester with the Red Sox this season. He has appeared in 23 games, making one start; he is 2-1 with a 5.06 ERA, a 4.54 FIP, a 1.57 WHIP, a 3.4 BB/9, and a 6.8 K/9. In Worcester this season, he has appeared in 30 games, making one start, going 1-3 with a 2.83 ERA, a 1.22 WHIP, a 2.8 BB/9, and a 7.7 K/9.
James Paxton
Paxton hits the Injured List. He recently had his last start skipped, hoping that would help him figure things out, and he was scheduled to start Tuesday, but now it's an injured list stint. This season, Paxton is 7-5 in his 19 starts with a 4.50 ERA, a 4.69 FIP, a 1.31 WHIP, a 3.1 BB/9, and a 9.5 K/9. In his last three starts, he is 0-2 going 9.2 innings combined, posting a 14.89 ERA, a 2.89 WHIP, and a 7.4 K/9.
Nick Robertson
Robertson, who the Red Sox acquired from the Los Angeles Dodgers in the Kike Hernandez trade. With the Red Sox this season, he has made two appearances, posting a 9.00 ERA, a 5.76 FIP, a 1.50 WHIP, a 2.3 BB/9, and a 6.8 K/9.