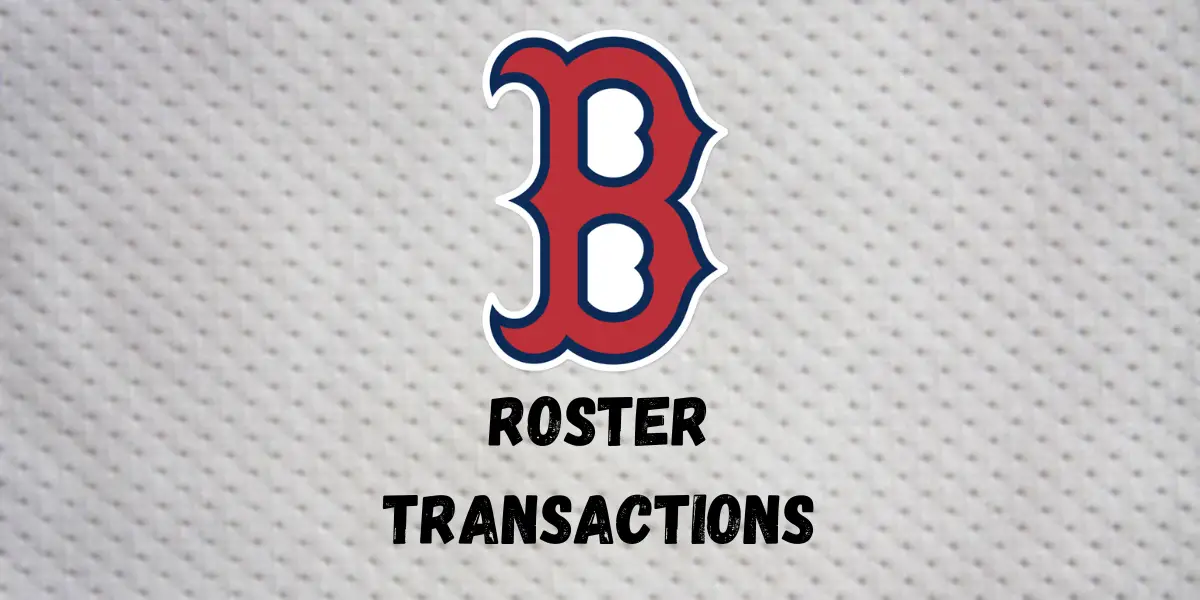 The Boston Red Sox lost a tough one last night, dropping the second game of a four-game series to the Kansas City Royals 9-3. The Royals, with the win, spoiled the return of shortstop Trevor Story for the Red Sox; they had three home runs and all of which were two-run shots. The Red Sox are entering the series' third game and will have Nick Pivetta on the mound. Boston needs a win to try to turn things around against the lowly Royals, and before they play the game tonight, they made the following roster moves.
Red Sox Roster Moves
LHP Brandon Walter, Recalled from AAA Worcester.
RHP Kyle Barraclough Recalled from AAA Worcester.
RHP Dinelson Lamet Designated for Assignment.
RHP Nick Robertson Optioned to AAA Worcester.
LHP Richard Bleier Released By Red Sox
Roster Moves By The Numbers
Brandon Walter
Walter is making his second stint this season with Red Sox; he has been between AAA Worcester and Boston. With Worcester, he has made 16 appearances, with 13 being starts; he is 1-5 with a 5.74 ERA, a 1.60 WHIP, a 3.9 BB/9, and an 8.9 K/9. With the Red Sox, he has appeared in six games out of the bullpen; he has a 3.07 ERA, a 3.95 FIP, a 1.43 WHIP, a 2.5 BB/9, and a 5.5 K/9.
Kyle Barraclough
The Red Sox signed Barraclough on June 19th; on the 20th, he was optioned to AAA Worcester. Since joining Worcester, he has made eight appearances, with seven being starts; he is 7-0 with a 2.57 ERA, has worked 42 innings, and posts a 1.04 WHIP, a 4.1 BB/9, and a 6.0 K/9. Barraclough does have major league experience, having played for the Miami Marlins, Minnesota Twins, San Francisco Giants, Washington Nationals, and Los Angeles Angels. He has made 288 appearances, zero starts, with a 3.61 career ERA; he posts a 3.93 FIP, a 1.36 WHIP, a 5.5 BB/9, and an 11.4 K/9.
Dinelson Lamet
The Red Sox signed Lamet on June 27th after being released by the Colorado Rockies, and he had been pitching in AAA with the Worcester Red Sox before being called up on August 7th. Last night Lamet made his Red Sox debut, and it did not go so well; he pitched two innings giving up three runs on four hits; he walked one and struck out one. With him now being designated for assignment, it will be interesting if he returns to Worcester or is outright released.
Nick Robertson
Robertson was acquired from the Dodgers in the trade that sent Kike Hernandez to Los Angeles. He has pitched in two games for the Red Sox since being called up from AAA Worcester; he is 0-0 with a 9.00 ERA, a 5.77 FIP, a 1.50 WHIP, a 2.3 BB/9, and a 6.8 K/9.
Richard Bleier
Bleier was acquired in a trade with the Miami Marlins for Matt Barnes. This season for the Red Sox, he has struggled, making 27 appearances and going 1-0 with a 5.28 ERA; he posted a 5.12 FIP, a 1.37 WHIP, a 1.5 BB/9, and a 4.7 K/9. It was a rough go for Bleier, who experienced his worst season since 2019 with the Baltimore Orioles.